On August 10, Drexel electrical engineering major Om Mahida saw a post on Reddit about a City Council of Philadelphia bill that would restrict the number and placement of food trucks in University City. Within the hour he started a petition on change.org called "Save the Drexel Food Trucks" which has since accumulated more than 3,000 signatures from students, professors and other concerned citizens.
Since June 18, the Philadelphia City Council has been considering the passage of a bill that would restrict the number of street vendors allowed to operate on Drexel's main campus. With the creation of a Drexel University District, the city ordinance would implement new regulations regarding the placement and practices of food trucks.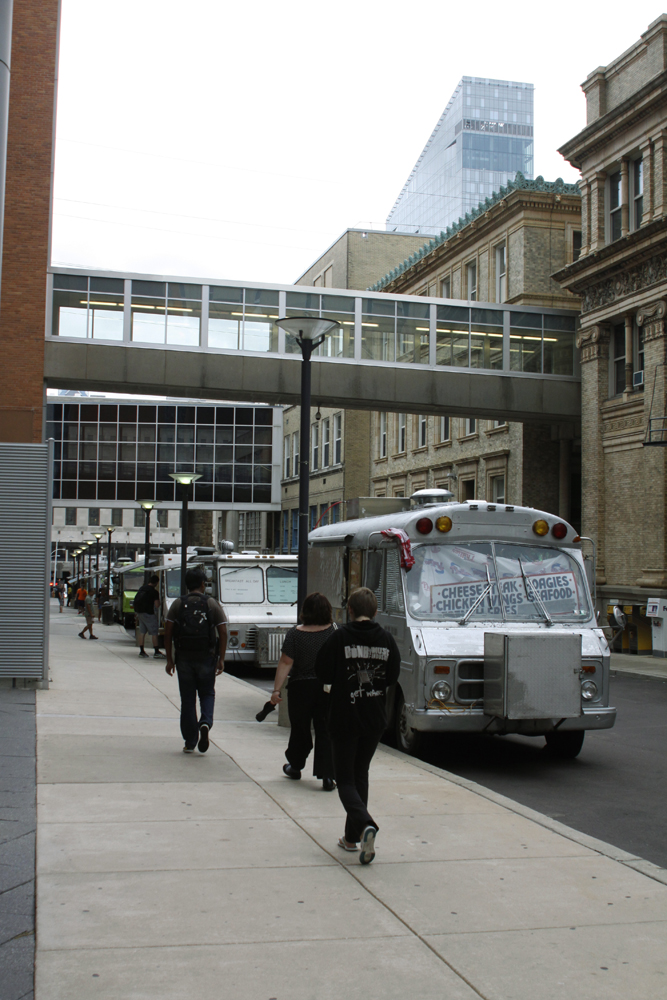 Originally proposed by Councilwomen Jannie Blackwell, Bill No. 150600, entitled "Sidewalk Vendors in Neighborhood Business Districts," is an amendment to the current city standards followed by local food trucks.
While all food trucks in Philadelphia are already required to earn a license from the Health Department as well as a pay for a Philadelphia Business Privilege license, this legislation would add a number of new restrictions. These include being required to vend in assigned locations, stop their business at certain hours, and legal obligation to relocate for seventy-two hours at the university's request, regardless of the reason or frequency.
In addition, the trucks would be subject to an annual fee of $2,750 to reimburse the City for lost parking meter revenue.
"We started the petition on change.org once we realized this would be the best way for us to show our support. We took this step to show City of Philadelphia and Drexel officials that we love the food trucks on campus and do not believe there needs to be additional legislation. Some of the best food trucks are small and family run and adding legislation will drive them away," Mahida explained.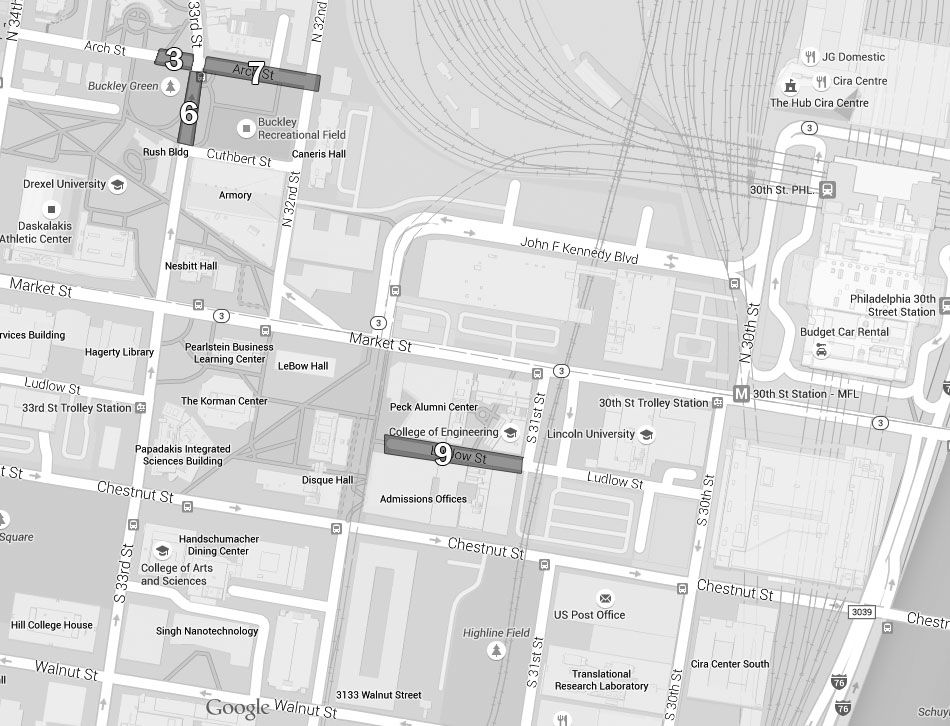 A number of Drexel students have been vocal in explaining why they signed the petition on the webpage, including psychology major Matt Flynn who refers to the bill as an "atrocity."
"I would urge city council members to consider not only the obvious inconvenience to students this bill poses, but also, and hopefully more seriously, the impact that this ban would have on the lives of the food truck operators that rely on the student population for income," Flynn wrote. "Food trucks have entirely brightened my experience at Drexel and losing them would be detrimental to the community," his post continued.
Additionally, the petition has caught the attention of Republican Nominee for Mayor of Philadelphia, Melissa Murray Bailey, who left an online response to the bill.
"I urge City Council members to vote NO on BILL NO. 150600," Bailey expressed. "Limiting food trucks on the Drexel Campus is another example of how we let special interest groups dictate policy to the detriment of the people and small business of Philadelphia. By limiting food trucks in the area, food options will likely become more expensive and less diverse, and food truck owners and workers will be out of work."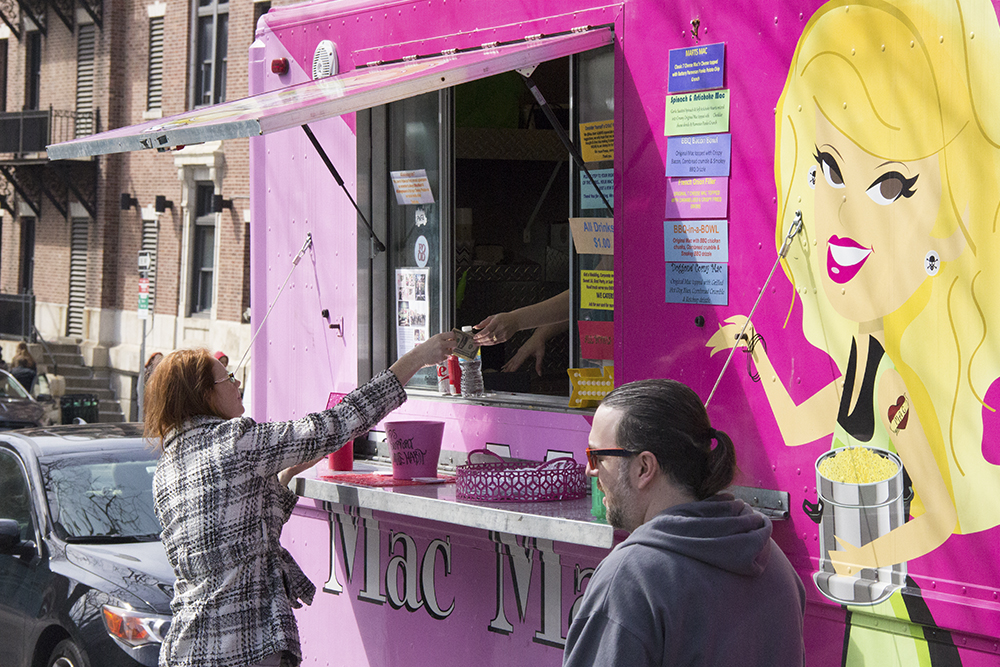 The petition has also caught the attention of University officials, who published an article on DrexelNow entitled "Drexel supports Establishment of Vibrant, Safe Vending District." The article expressed that the University was working with Blackwell in hopes of creating a "vending improvement district."
"It would create several designated vending areas and ensure all vendors on Drexel's campus are licensed and practice proper food-handling techniques," the article read, continuing on to compare the ordinance to those that have been passed on the campuses of Temple University and University of Pennsylvania.
"The ordinance would also clear Drexel's busiest crosswalks for pedestrians," the DrexelNow article continued.
Brian Keech, Senior Vice President of the Office of Government and Community Relations, commented on the University's support of the bill and the popularity of the petition.
"We anticipated that there would be many questions and concerns about how this legislation would impact mobile vending on Drexel's campus and we look forward to an ongoing discussion. We are very much aware of the 'Save the Drexel Food Trucks' petition and impressed with the level of engagement by our Drexel students," Keech stated in an email.
"We are not seeking to eliminate vending on Drexel's campus, but the petition comments are helpful to us in regards to the preservation of the mobile food truck culture on our campus. I think that once the students understand that the University is supportive of mobile vending in specified locations, and the bill will not eliminate it, there will be less resistance to the legislation," Keech said.
Keech held that although vending is already regulated by the City, the University has always upheld an interest in activity on-campus that affects the safety and welfare of students and employees, addressing the University's concern that the street vending creates a large, hectic and unsafe sidewalk and crosswalk traffic.
"There are public safety and pedestrian traffic concerns, particularly where Lancaster Avenue and Market Street intersects with 32nd and 33rd Streets," Keech explained.
Keech also described the University's dining vision as one that involved on-campus food trucks. "We hope to create a vibrant mobile vending area," Keech said.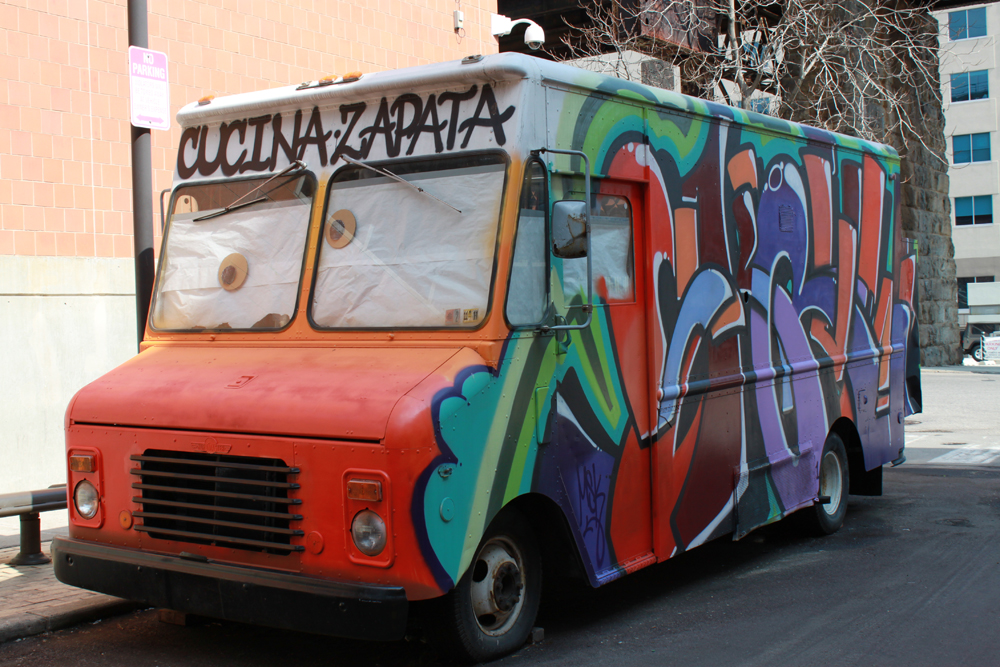 "Not eliminate mobile vending, concentrated around 33rd and Arch Streets in addition to Ludlow Street," he continued, noting the installation of benches and tables around campus to improve the student experience and provide for places for students and faculty to eat near the vendors. 
Despite the University's claim that the ordinance would preserve street vending, a number of local food truck and stand owners have expressed great discontent with the bill including Cheese E. Wagon owner Mike Sullivan.
"There's a reason this was submitted on June 18, the last day the City Council was in. The kids ain't in school," Sullivan began. "They'll come back here and the trucks are gone. And you know what they're going to say? 'Oh, everybody just left,' and now they're forced to eat at the dining facility."
While Sullivan expressed that he once worked as an executive chef at the University of Pennsylvania Student Dining center and was familiar with the pressure of selling meal plans, he lamented the price of student dining.
"The food is more expensive. So in the end, it's the kids that are getting the raw end of the deal," he said.
He also expressed that more food trucks mean more options for students.
"I mean, just look down the street," Sullivan said. "We usually have a Mexican truck there, a smoothie truck, there's an exotic truck with great meat, you got grilled cheese, you got crepes. So there's all this variety here at a great price.
"There's nothing illegal. Everybody's legal. The health department can come down here at any time, the[Licenses and Inspections] can come out at any time, so when they did an article about how they want to 'make it safer' and they want to 'make the trucks legal,' that's a bunch of bull, because the trucks are legal. I've got five licenses on that wall, if I wasn't legal, I wouldn't be here, and Drexel knows that."
Sullivan went on to criticize the various restrictions and limitations that would be placed on his business, but eventually boiled his opinion down to a final thought.
"It's just so shady. The president [of Drexel University] doesn't want the trucks – that's what it is," he said. "You eliminate the trucks, you eliminate business, you eliminate competition, and then where do you have to go? You've got to go to the places where you're going to pay more money to Drexel."
Mahida thinks the vast support his petition has gathered online is a result of the University's neglect in asking for student involvement in the renovation of their campus.
"[Drexel]" should have talked to all parties involved and then tried to find the best solution," Mahida stated. "These food trucks are a staple of our campus and offer more than just food. They provide a culture and attract people from all over the city. This benefits not only the student population since we have more options, but also Drexel. It would be nice for Drexel to open up its policies to its student body to help solve problems that exist," he concluded.
An official date has not been set, but Blackwell has said that public hearings on this food truck ordinance will commence at the end of September, where community members will have the chance to express their thoughts on the bill. She has stated that she believes this will give vendors the opportunity to work out any issues they may have with the bill.