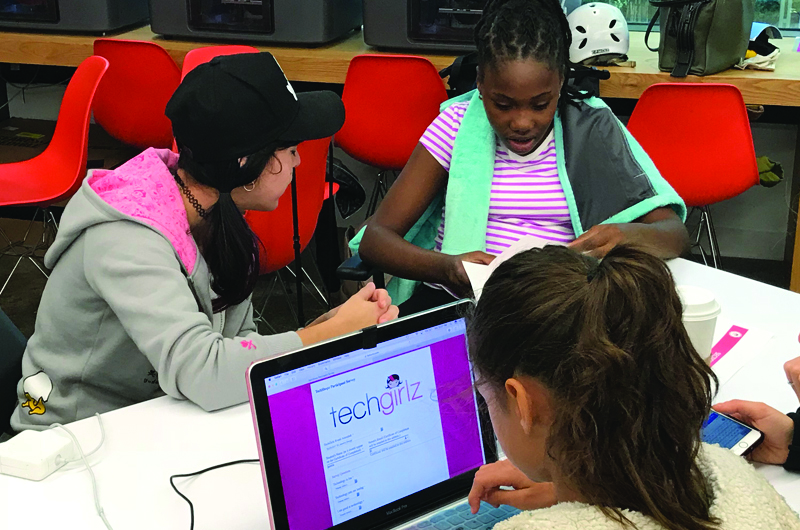 Drexel University's LeBow College of Business announced April 11 a partnership with nonprofit group TechGirlz  which is designed to increase the number of middle school girls receiving technology instruction.
As part of their collaborative efforts, the two organizations will work together to implement workshops, research studies and summer camps that will advance girls' understanding of technology.
"As leaders in preparing both women and men for rewarding tech careers, we at Drexel are thrilled to partner with TechGirlz in empowering and preparing young girls to be good students and eventually play a critical role in meeting society's technology needs," Drexel President John A. Fry said.
The partnership announcement came after TechGirlz initiated the "20k for 2020" campaign, in which it aims to set 20,000 middle school girls on a path towards a STEM career over the next two years, according to a DrexelNow article.
In March, TechGirlz celebrated the milestone of educating 10,000 girls through its custom-built TechShopz program. This compelled the nonprofit to launch a $1 million campaign to double the outreach numbers by 2020.
"As an organization, this is validation," said TechGirlz CEO and founder Tracey Welson-Rossman in the official campaign announcement on the nonprofit's website. "It shows that we can reach our goal of breaking the cycle in tech by helping our middle school girls become engaged technologists, despite commonly held myths to the contrary. It proves that our model of quality, off the shelf coursework rooted in subjects the girls like works. It demonstrates that change is possible."
Drexel's partnership with TechGirlz started in February, when 12 middle school girls were invited to participate in a TechGirlz TechShop that focused on text mining and data analysis. The three-hour interactive seminar, taught at LeBow College's Business Analytics Solutions Center, taught the girls how to use text mining software to represent data three dimensionally and analyze sentiment.
"Drexel has been a wonderful partner to TechGirlz and this partnership will help our girls visualize and move forward on the path from middle school on through college towards a career in technology," said Welson-Rossman, who is a Drexel alumna. "Together today, we can positively influence the number of women in technology tomorrow."
On a national scale, A report from the U.S. Department of Commerce showed that in 2015 women filled 47 percent of all jobs nationwide, but only 24 percent of jobs in the science, technology, engineering and math disciplines.