After observing noted American companies H&M and Dove's successful use of plus-size women models in their advertising campaigns, Hoori Rafieian, a doctoral business administration student in the Lebow College of Business at Drexel University, was curious about the business value these companies saw in this strategy and decided to investigate the conditions in which fuller sized models resulted in better profits for firms.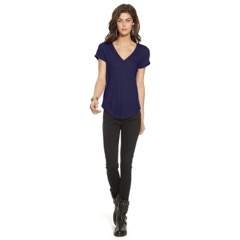 "Given the excessive use of slim models in all sorts of advertisements and for all types of products, it only makes sense that our society, consciously and unconsciously, equates attractiveness with slim body shape," Rafieian wrote in an email to The Triangle. However, this study suggests that the success behind full-body advertisement campaigns lies not in the beauty customers see in the model, but in how the customers themselves feel after looking at the advertisements.
To conduct her study, Rafieian used Photoshop to edit three versions of a female model to show to 90 female study participants from Drexel's undergraduate program. A thin model, an average-sized model and a plus-sized model appeared in mock advertisements, which were blocked into two clothing lines: luxury and non-luxury. No matter the clothing lines, Rafieian's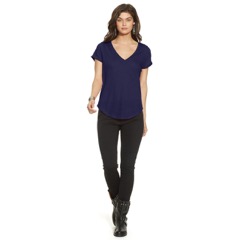 final data pointed to the same conclusion.
"The results of this research show that women will have a higher self-esteem and a significantly more accurate evaluation of their bodies after exposure to average-sized models than slim-sized models," Rafieian wrote, noting that the results also showed a significantly more favorable attitude toward ads that featured average-sized models.
After viewing the ads, Rafieian also gave her participants a body-mass-index-based display of female body silhouettes and asked them to place a checkmark under the figure that best represented their own body. Compiling these results, he found that the participants' checked silhouettes were much closer to the participants' true BMIs after viewing the average-sized models.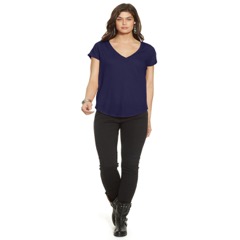 Indicating that the participants' viewing average-sized model advertisements showed higher self-esteems and more realistic body evaluations than participants who looked at slim and plus-sized models, this research points to the conclusion that the best way for a company to maximize its advertising campaign is to invest in average-sized models.
"As a business student, I'm aware of the fact that businesses' first and foremost goal is to maximize their profit," Rafieian said, "My objective is to show that there are several simple yet powerful socially-driven activities that firms can undertake in order to both benefit the society and make money," she continued.
Rafieian's work on this project won her the 2015 Business Research Award for Graduate Students at Drexel University's Research Day in May 2015, but she expressed that she's not done yet.
"I suspect that using average-sized women in ads and calling them 'plus-sized' may do more harm than good. It may be wrongfully shaping the standards of what should be considered a plus-sized woman. Besides, this tactic may be perceived as hypocritical by consumers," Rafieian said, hinting at her future research investigations.