A new study conducted by Drexel University scientists at the Playa Grande beach in Costa Rica has found that climate change is directly affecting the survival of baby leatherback sea turtles.
Based on projections from several models, the hatchling survival rate will decrease 50 percent in the next 100 years. The study concluded that changing temperature and humidity inside each nest are significant factors that influence the hatching of leatherback turtle eggs.
The report is titled "Climate Driven Egg and Hatchling Mortality Threatens Survival of Eastern Pacific Leatherback Turtles" and was published May 23 in the journal PLoS One.
James Spotila, the Betz Chair Professor of Environmental Science in Drexel's College of Arts and Sciences and senior author of the study, wrote in the report, "We have discovered a clear link between climate and survival of this endangered sea turtle population."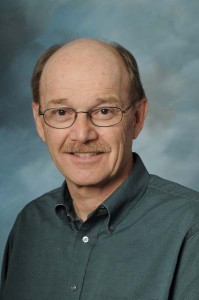 The turtles begin their life cycles buried in beaches, primarily throughout the southern hemisphere. The turtles then make the treacherous journey to the ocean, trying to avoid predators and the hot sun. The climate is especially brutal during a regular weather variation called El Nino. This climate pattern occurs due to warm surface temperature and pressure in the western Pacific Ocean. Weather during this time period is significantly warmer and drier than previous conditions and has a direct impact on turtle mortality.
Working with the predictions of global climate change due to global warming, Drexel's researchers foresee an increase in frequency of the El Nino weather pattern. This correlates with a sharp decline in leatherback turtle hatchling survival during the 21st century.
Leatherback turtles cannot move to other beaches due to ocean currents and beach characteristics, Spotila noted..
"Warming climate is killing eggs and hatchlings. Action is needed both to mitigate this effect and ultimately to reverse it to avoid extinction. We need to change fishing practices that kill turtles at sea, intervene to cool the beach to save the developing eggs, and find a way to stop global warming. Otherwise, the leatherback and many other species will be lost," he explained.
Students who are further interested in this topic can contact Drexel's new Department of Biodiversity, Earth and Environmental Science in affiliation with the Academy of Natural Sciences by email at [email protected] or by phone at 215-299-1080.