Drexel student Erik Thomas Mahal, 19, was arrested March 15 and charged with burglary and related offences.
Mahal broke into a residential home in Tredyffrin Township of Chester County, Pa. during the day on March 12 and stole jewelry valued at more than $15,000. The residence was located on the 200 block of Homestead Road in the Strafford section of the township, which is near the border of Radnor Township in Delaware County.
Mahal sold the stolen jewelry to a local pawn shop for $700. Under state law, Mahal must buy the jewelry back for the price that he originally received for it. According to a press release issued by the Tredyffrin Township Police Department, investigators recovered the jewelry locally.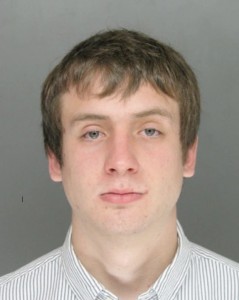 In an article dated March 16 in Main Line Media News, Tredyffrin Police Detective Brian Hughes said that he investigated the burglary by calling multiple local pawn shops inquiring about the jewelry until he found one in the Lower Main Line that bought the stolen goods. He was able to find the identification and address of the person who pawned the jewelry by looking over the shop's record books. The search was strengthened when the victim confirmed that the jewelry belonged to her.
Mahal confessed to the crime March 16 and claimed to have acted alone, though Hughes told Main Line Media News he was still investigating to see if there were any others involved. Mahal also told the police that his addiction to pills was the reason he committed the burglary.
Mahal was released on 10 percent of a $10,000 bail. The preliminary hearing took place March 28.
A Drexel University press release issued March 15 by the Office of University Communications read, "FERPA prohibits Drexel from sharing any information about Mahal's status at the University. However, in such situations, the University typically places students on interim suspension pending the outcome of the investigation."
The investigation is still ongoing, and anyone with information pertaining to this case is urged to contact Hughes at 610-644-3221.