The Southeastern Pennsylvania Transportation Authority plans to begin rolling out an entirely updated payment system within the next few months. The overhaul includes new turnstiles, fare kiosks, accessible gates, card validators and new SEPTA Key fare cards. The SEPTA Key will be a reusable contactless chip card that can be used to swipe into any form of public transportation. The cards will be reloadable online or at one of the fare kiosks. Most of the changes to SEPTA will likely begin in early December 2015, while changes to Regional Rail and Customized Community Transportation Connect Paratransit will begin in 2016.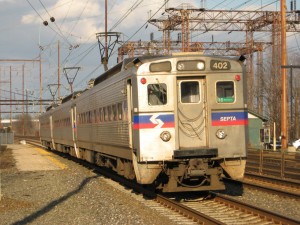 Some of the planned improvements to SEPTA lines have already started being implemented. These new turnstiles and fare kiosks have been in use at certain locations since last year. The turnstiles, such as the ones now at the 13th Street Station, will no longer accept tokens. Anyone who wants to use a token to get on SEPTA after the changes are complete will have to exchange them for a Quick Trip pass in one of the fare kiosks. Sometime in the future, tokens will stop being accepted altogether.
The SEPTA Key cards will come in two forms, personalized or anonymous. Personalized cards will be able to be ordered via the SEPTA Key website free of charge and will have the name of the user printed on the front of the card. Anonymous cards will be available for purchase at fare kiosks for $4.95. One-use tickets will also be available at SEPTA locations.
Josh Gable, a civil engineering sophomore, uses SEPTA frequently. "I like what SEPTA has to offer. It is accessible and convenient for the local commuters in the area," he said. When asked what he thought of the tokens being taken out of circulation, he agreed that cards could work well as a replacement for tokens. "If SEPTA no longer used the tokens then I think they should use an EZ-pay method, where one can pay with a credit or debit card with just one swipe," Gable said.
Tiffany Feret has used SEPTA every day for six months. She was glad about the changes to the antiquated payment system. "I think SEPTA would be better if they had something similar to the D.C. Metro payment system. They have a card system, and it can be used across all platforms. I would love if tokens were no longer in use," Feret said..
SEPTA Key cards will allow riders to change the type of pass they would like to use. The various methods means that a day pass can be made into weekly or monthly pass with ease, customizable to each rider's needs. The Key cards will also be available for use on PATCO for those customers using joint fare.