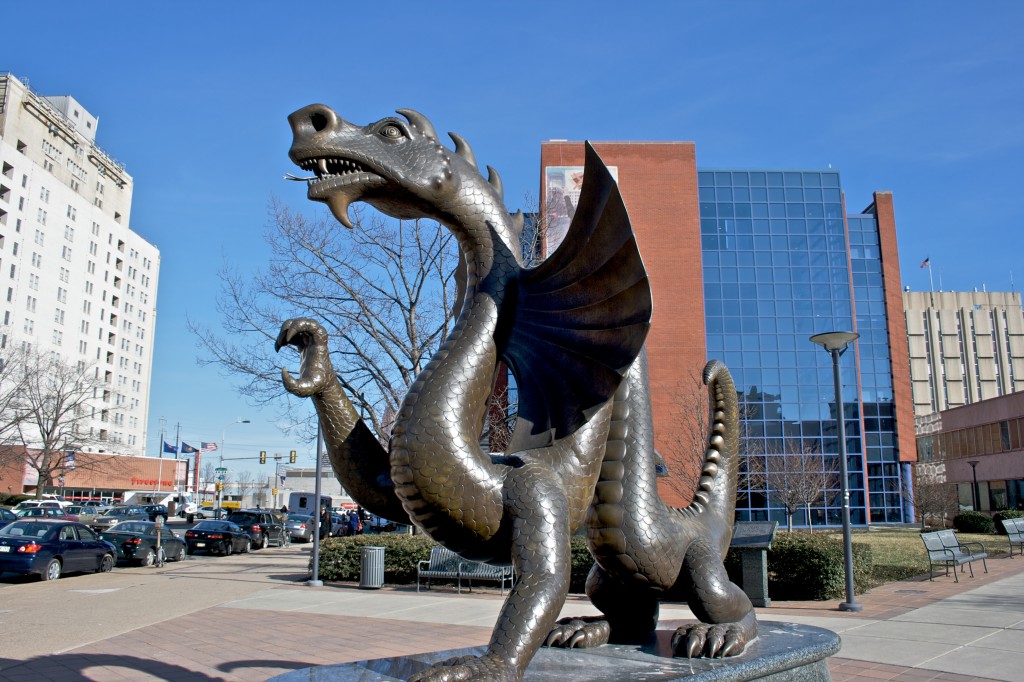 Claiming fraudulent inducement, breach of contract and unjust enrichment, SodexoMagic filed suit against Drexel University Sept. 26, six days after the university terminated its longstanding partnership with the food service provider.
SodexoMagic, owned 51 percent by Magic Johnson and 49 percent by Sodexo Inc., claims the university tricked it into signing a contract in May 2015 by falsely representing future enrollment numbers. The contract required SodexoMagic to invest $9.3 million upfront and $24 million total into new on campus dining facilities, pay the university more than $35.5 million in commissions and donate $2.2 million to Drexel-chosen community organizations.
"SodexoMagic has been injured by its reliance on Drexel's inaccurate statements. Relying on the continued honesty of its longtime partner and specific representations memorialized in the Agreement, SodexoMagic entered into the Agreement on terms extremely favorable to Drexel, also incurring obligations to other third parties, known to Drexel, that were necessary for SodexoMagic to provide food services," the claim reads.
The lawsuit alleges the university knew a vendor would be unwilling to make this investment unless it believed the student body was poised to see robust growth.
Drexel sent out requests for proposals for dining hall facility updates dated July 2, 2014 and accepted SodexoMagic's bid.
SodexoMagic's claim relies on this text from the RFP: "The University's Strategic Plan calls for an enrollment increase from our current number of 26,132 to 30,470 students by 2017 and to 34,000 students by 2021. Proposed programs, facilities and infrastructure of services should be aligned to this plan."
Drexel University's James Tucker, senior vice president for Student Life and Administrative Services and Rita LaRue, vice president for Campus Services, participated in negotiations with SodexoMagic's Senior Vice President Nancy Arnett, and division presidents, Thomas Post and Leonard J. Riccio on the contract, which was signed in May 2015.
"LaRue said that Drexel would place a greater emphasis on sophomore retention, and that there would be growth across the board in all classes and at all campuses," SodexoMagic's complaint reads.
"LaRue never suggested the freshman class would do anything but grow, and grow consistently. The size of the freshman class was particularly important because first year students at Drexel are required to live on campus and purchase a student meal plan," it continues.
According to the suit, SodexoMagic had reason to believe that the university's enrollment numbers were on the rise due to Drexel's history as a safety school. From 2005 to 2014, Drexel pursued a high-volume admissions strategy, recruiting as many students as possible by sending emails where students could apply with a single click.
During this time, applications increased from 12,000 to 55,000, but an 80 percent acceptance rate became necessary to welcome an incoming class of 3,600.
"For every 35 additional applications, only one new student enrolled, and a majority of new students failed to graduate during four years. As of 2013, only nine percent of applicants admitted to Drexel wound up enrolling," the complaint states.
Many of these students later dropped out, pulling down the university's retention and graduation rates.
On April 9, 2014, Drexel hired Randall C. Deike as senior vice president of Enrollment Management and Student Success. He began on Sept. 1, 2014. In an effort to increase student retention rates, Deike implemented a new retention program in the spring of 2015 to attract "right fit" students. This included the elimination of one-click applications, the introduction of a $50 fee and student submission of a college essay.
Subsequently, Drexel's applicant numbers dropped off sharply from about 55,000 to 29,000 in the first year. While Drexel increased its yield rate to 13.7 percent, it wound up enrolling a smaller class: 2,600 freshmen and 850 transfers.
SodexoMagic's suit claims that it was only after the contract was signed that Drexel disclosed enrollment would decline.
Allegedly the contract it signed "indisputably represents that Drexel's student enrollment will grow at a robust rate, specifically requiring bidders to take this assumed growth into account in their proposals."
SodexoMagic says it sought an explanation and to remedy the situation in the fall of 2015. It wanted the university to pay as compensation for reduced revenue.
"The agreement requires the parties to negotiate new terms in good faith when there is a change in the fundamental economics," the complaint asserts.
As of June 2016, 2,518 freshmen were committed to attending in the fall, a 400 students fewer than in 2015.
In July 2016, SodexoMagic issued a notice of default, contending that the University had ten days to end the non-payment default or SodexoMagic could terminate the contract and end services immediately. After some negotiation, Sodexo agreed to extend this period to Sept. 30.
On this day, Drexel University ended negotiations with SodexoMagic officials and issued SodexoMagic a notice of termination effective Dec. 10.
"While the precise amount of injury remains to be proven, SodexoMagic has suffered and will suffer millions of dollars of damages, including but not limited to liabilities that have already been incurred, and lost profits," the claim reads. Additionally the company is seeking punitive damages.
Drexel University has received this complaint and is reviewing it, according to the Office of Communications.
"Drexel is committed to ensuring a high standard of service for its students through the transition," communications officials stated in regard to SodexoMagic's suit. The university has declined to comment further on the litigation.