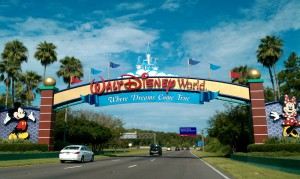 A team of four Drexel University students will soon have the opportunity to pitch a project to a panel of Walt Disney Imagineering employees, otherwise known prestigiously as Imagineers, for a chance to win $3,000 and potential internships with WDI. As finalists in the 2015 Disney Imaginations competition, senior mechanical engineering student Justin Petronglo, senior architectural engineering student Bader Al Moulah, senior architectural engineering student Ahmad Jamal and senior mechanical engineering student John VanZelst will be flown to California by Disney at the end of January to present their Disney-style take on urban transportation, along with five other finalist groups from schools across the United States.
This year's prompt for the competition challenged students to create a "uniquely Disney transportation experience." The group's project focuses on what Disney does best, injecting storytelling into everyday life, using Sydney, Australia as a setting for their redesigned train system.
"The idea is called Woollahra," Petronglo explained. "The basic backbone of it is the idea of the campfire, and the campfire as this ultimate symbol of storytelling through time; people have always gathered around the campfire to tell stories. … We have three trains that sort of gather around a central location, and through the experience you create a story about your life and then you share it at this campfire with other people."
This idea originally stemmed from a look at what the members didn't like about transportation in its current state. Through cultural research and a coincidental visit to Australia by Al Moulah, the pieces came together to form Woollahra, in an attempt to eliminate the less favorable aspects of public transportation.
"The mythology [of the Aborigines] is also very connected with the land, and sort of traveling through the land," Petronglo added. "A lot of the stories are about traveling and these kinds of concepts that we thought reflected into the campfire concept of people coming together."
All four students are involved in Drexel's Theme Park Engineering and Design Group, co-founded by Petronglo and VanZelst, so they are not strangers to this sort of creative challenge.
"We always practice this kind of thing in our group," Al Moulah said. "We actually create prompts, and we have our members attempt to do the same kind of thing on a smaller scale."
"We use the club to do different hands-on activities and whatnot," VanZelst added. "And so this is just a test of those skills."
In addition to cash prizes awarded for first, second and third place, all finalists have the opportunity to be considered for internships with WDI.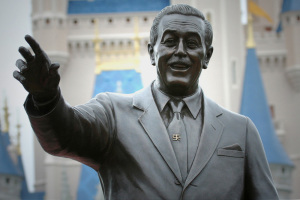 "Being an engineer, you kind of find yourself yearning for creative outlets; it's a lot of numbers and equations," VanZelst explained. "This has been a great opportunity to kind of look towards a career aspect that allows you to be creative and still apply what you learned."
"For us, it's a dream come true," Al Moulah added. "It was an honor in the first place when we made semifinals last year. It was an honor for Imagineers to even look at our work and then give us feedback, so it's a huge opportunity."
Petronglo, Al Moulah and VanZelst entered the competition for the first time in 2014 with a much riskier idea, in their eyes. They placed seventh – just one spot shy of becoming finalists.  This year, they've worked even harder to try and go further.
"It's a lot of work," Petronglo said of the competition as a whole. "We definitely put in a lot of sleepless nights and countless hours, but it's definitely a cool thing it people want to put in the time."
The Disney Imaginations competition runs yearly, and accepts applications in the fall. For more information and eligibility requirements, visit http://www.disneyinaginations.com.