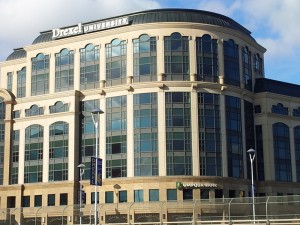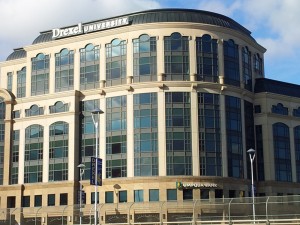 Michael Marion, the executive director and associate vice provost of Drexel University Sacramento, has been appointed to the California Student Aid Commission, a governmental organization that helps students interested in pursuing higher education.
"It's a great honor and a great opportunity to give back and help students go back to school and graduate," Marion said.
"I was strongly urged to apply for it," he explained. "What happens is [that] the position is put out there." He did apply and after being chosen by California governor Jerry Brown, his appointment was confirmed by the State Senate. "It's an amazing opportunity, especially to be appointed by the governor."
The California Student Aid Commission, which was created in 1955, aids students by providing financial aid policy analysis and leadership. The commission has 15 members, 11 of whom are appointed by the governor, two by the chair of the Senate Rules Committee and two by the speaker of the assembly. Two of the 15 seats on the commission are filled by students, though one of these positions is currently vacant.
The commission offers programs for students in high school and middle school, as well as for parents and college counselors. For example, Cash for College provides workshops that instruct students and their families how to complete the Free Application for Federal Student Aid and the GPA verification form required to receive Cal Grants.
One significant program, the Chafee Grant, aids those who are in or have lived in foster care and are interested in higher education; they can receive up to $5,000 a year in addition to other state and federal aid they may acquire.
Marion acknowledged this program's importance, noting that this social group is often overlooked. The organization also educates students and their parents about scholarship scams.
The commission has given out millions of dollars for student aid, though Marion said that the number may be in the billions. The aid money can be transferred from a community college to a four-year university. "It doesn't matter if you received your GED or your high school diploma," he said.
The commission's work holds special significance for Marion. He attended community college himself and has worked at both community colleges and universities. He said that this position will allow him to "give back in a different way to those who need this aid."
"As a person who grew up in a single-parent home, [I know that] it's critical," he said.
Marion believes that his working with the commission coincides with Drexel's mission. "It's a great program … [It] adds to the quality and the brand of the university," he said. "This is just another one of the great things Drexel University is doing. It's going to add to the cloth of great students and professors."
Marion first worked in student affairs at his alma mater, San Diego State University. He then worked at Los Angeles City College and University of Southern California, receiving his doctorate in education from the latter. He became the associate dean of students at Virginia's Radford University in 2008, but returned to California to work at Cosumnes River College in 2010.
Marion began teaching at Drexel Sacramento in 2013, serving as an adjunct professor in the master of science in higher education program. On May 2, 2014, it was announced that he would replace the retiring Sandra Kirschenmann as executive director and associate vice provost in Sept. He received tenure on July 1.
Marion will soon become the chairman of Metro Edge, which is the young professionals division of the region's chamber of commerce.
Drexel Sacramento, which opened in January 2009, currently offers five master's programs, one doctorate and one post-baccalaureate program. These programs place emphasis on working professionals interested in the fields of entrepreneurship, human resources, education and healthcare.