For the first time in Drexel University's history, four Drexel students received a Fulbright Scholarship in the same year, according to Fellowships Program Coordinator Cindy Schaarschmidt.
Among this year's scholarship recipients were Caitlin Costello, Janani Singaravelu, Karen Sullam and Daniel Tedesco. The nationally recognized award helps recipients pursue graduate-level research and study abroad.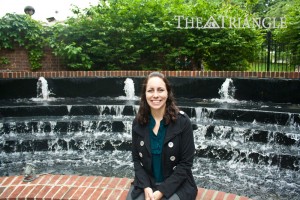 Costello, who received her bachelor's degree in international area studies in 2010, plans to conduct research on rice production in Senegal, a drought-prone country in western Africa. She hopes to help the country become less dependent on rice imports.
"My research will examine the strategies used to increase local rice cultivation and explore how to mimic the most successful methods in areas where rice production is less developed," Costello said. "Senegal is one of the most food-import-dependent countries in Sub-Saharan Africa, and my research will explore how the country can increase domestic production of one of its major staples to become more food secure. I hope to use this opportunity to further my understanding of the issues in expanding marketable production and increasing food security, and to apply my research to my future education and career."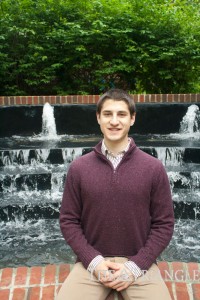 Tedesco, who will be earning his bachelor's degree in international area studies in June, will travel to China to take part in the Chinese government's Student Village Officials program. He will act as an assistant to local officials in a number of rural villages.
"With help from Chongqing University and the SVO program, I will spend time in SVO villages, interacting directly with villagers, local officials and students themselves, to reach a greater understanding of the development of China's next generation of leaders," Tedesco said.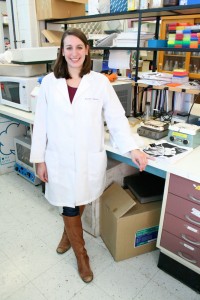 Sullam, a 2006 graduate of Hamilton College, will be conducting research at the Swiss Federal Institute of Aquatic Science and Technology. She participated in a summer program there in 2009 and applied for a Fulbright Scholarship in hope of returning to collaborate with the scientists there. She plans to earn her doctorate in environmental science in 2013.
"The aim of my research is to gain a better understanding of how changes in the environment will influence microbial functioning in an ecosystem. I am excited to build bridges with the international scientific community and broaden my scientific perspectives and cultural experiences while abroad," Sullam said.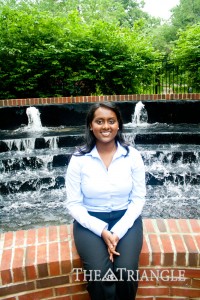 Singaravelu, who is receiving her master's degree in medical science this month, will travel to India to participate in a study of the HIV/TB co-infection at Christian Medical College in Vellore. She received her bachelor's degree in biological basis of behavior and South Asia studies from the University of Pennsylvania in 2009. According to the Drexel Fellowships website, she "aims to determine whether on-time pill pickup and patient identified factors can be used to predict disease progression, as measured by medical markers. She plans to use this experience as an introduction to medicine within the scope of public health."
The U.S. Department of State has sponsored the Fulbright Program since 1946, according to the program's website. In addition to graduate-level studies and research, the program supports teaching abroad at the elementary, secondary and college levels. It is the largest United States international exchange program of its kind, and approximately 6,000 Fulbright awards are presented each year to students and scholars worldwide.