Recently retired Philadelphia Police Commissioner Charles Ramsey will soon be a frequent visitor to Drexel University's campus. As of Jan. 24, Ramsey has assumed the role of Lindy Institute for Urban Innovation's first Distinguished Visiting Fellow, which will make Ramsey an active participant in the institute's urban planning programs.
The fellowship is an intra-university strategic initiative that coordinates the academics of Drexel with what is needed to develop a healthy urban community. Ramsey's work will involve collaborating with Harris Steinberg, the Executive Director of the Lindy Institute for Urban Innovation and a distinguished teaching professor of architecture and interiors. Steinberg believes that the appointment will enable the Lindy Institute to have a fellows program with not only a national scope, but a global one.
Ramsey announced his retirement from Police Commissioner Oct. 14, 2015. Originally appointed by former Philadelphia mayor Michael Nutter, he ended his term Jan. 7.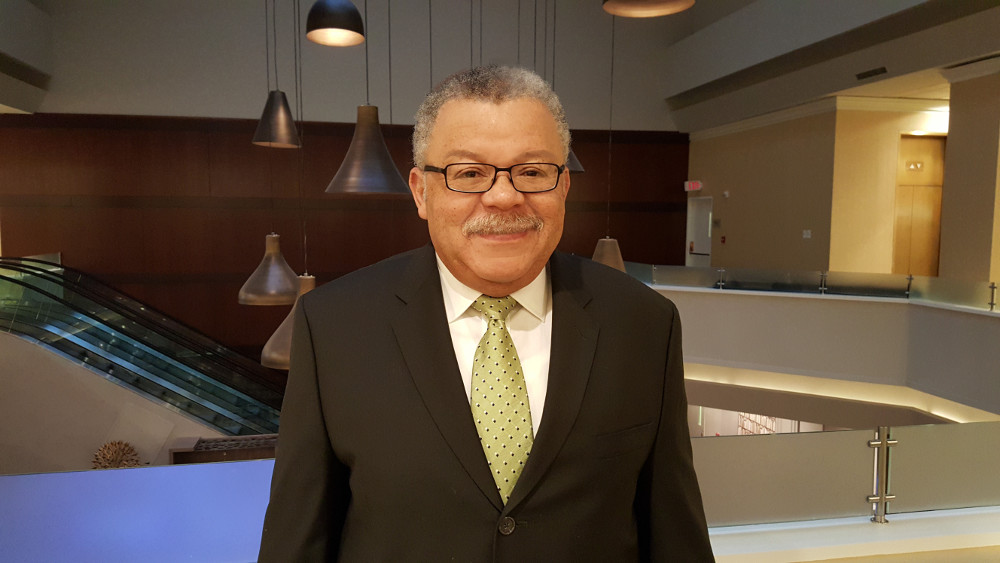 Ramsey's appointment as a fellow was facilitated by the existing relationship between himself and President John A. Fry. Ramsey had also previously been approached about aiding with an undergraduate course at the LeBow College of Business entitled Peer to Peer: Building Community Trust. According to Steinberg, this course involves a consulting project with the U.S. Department of Justice. Ramsey's other duties will include speaking as a guest lecturer, contributing to symposiums, and assisting with Drexel's civic engagement projects.
Steinberg said that people have already reached out to him about working with Ramsey, and he believes that the former commissioner's main task will be balancing his various roles within the Drexel community.
"It's pretty open-ended, although he's had some commitments with the Criminology and Justice Studies Program," Steinberg said.
The Lindy Institute's programs are one of the reasons Steinberg came to Drexel. "It's clear that Drexel has the opportunity to create a program that in many ways differs from urban planning programs of the past," he said.
"How do we differentiate ourselves from programs around the country and around the world?" Steinberg said that twenty-first century urban planning will involve policing, thus placing Ramsey in a key role.
Ramsey's fellowship will begin in February and will end sometime in 2018. He is also serving as a consultant on gun violence in Wilmington, Delaware.
Ramsey joined the Chicago Police Department at the age of 18, eventually serving as the force's deputy superintendent from 1994 to 1998. He worked as Chief of Police in Washington D.C. from 1998 to 2007; crime rates dropped 40 percent during his service. In 2007, he served on the Independent Commission on Security Forces in Iraq, which reviewed the country's police force. He joined the Philadelphia Police Department in 2008, and his eight-year tenure in Philadelphia also saw a reduction in crime, with homicides falling from 391 in 2007 to 248 in 2014. In 2014, he co-chaired President Obama's 21st Century Policing Task Force, which aimed to strengthen community policing and build trust between law enforcement officers and their communities.
Ramsey's former Deputy Police Commissioner, Kevin Bethel, also recently joined the University. Bethel is currently working on a school-to-prison pipeline diversion program with Dr. Naomi Goldstein of the Juvenile Justice Research and Reform Lab.
The semi-independent and interdisciplinary Lindy Institute for Urban Innovation at Drexel launched in 2012. The institute aims to build regional economic growth while encouraging experiential learning, public service and scholarship by the university's students, faculty and staff. It is named after the late Philip Lindy, who invested greatly in Drexel's civic engagement initiatives.