Helen Nowotnik, a pre-junior studying communication, was elected editor-in-chief of The Triangle for the fall and winter terms.
Nowotnik plans to focus on training new members and team building within the staff, as well as updating the online edition of the newspaper to include videos.
"I want to bring The Triangle into this century online. I want to put videos online. Temple does it. UPenn does it. We have enough talent on this staff that I know we can do it," she said.
Nowotnik has been on the newspaper staff since her freshman year and has worked on the news staff, as production manager and as managing editor. Her background in layout brings a new skill to the position of editor-in-chief, as her predecessors had limited skills in that area.
Nowotnik is accustomed to working closely with the newspaper's business department. During her time as managing editor, Nowotnik worked with the business department to break even or make a profit every term. It was something the department hadn't been able to do in terms prior.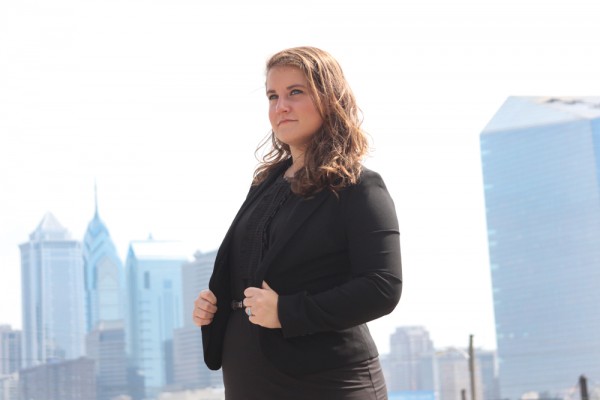 Nowotnik recently completed her first co-op as a communications intern in the National Engineering and Technical Operations organization at Comcast where she worked closely with the human resources team. In her role, she learned the importance of team structure and how to use it to make everyone work more efficiently.
"[The HR team] taught me a lot about team building and how important it is to build up your team and how there are methods to build up your team so that it is in tip-top condition," she said. She plans to administer a DiSC assessment so staff members can be more aware of their work personalities and sections can interact more effectively.
Nowotnik isn't one to settle for the status quo. While she was attending Port Chester High School in Port Chester, NY, she was on the wrestling team and became the first woman at her high school to complete a full season of wrestling. Bringing with her strong feminist beliefs and a sense of humor capable of keeping stressful production nights lighthearted, Nowotnik hopes to use her position and connections to benefit students beyond Drexel.
Her co-op experience at Comcast included working with students at Cristo Rey Philadelphia High School, which opened this year. The school's website explains that Cristo Rey students work five days a month at partner corporations to help defray the cost of the "quality, Catholic college preparatory education." Nowotnik eventually hopes to partner with the school and teach the students of Cristo Rey about journalism to help them with their own newspaper or magazine.
"That would be the most epic thing I ever do," Nowotnik said. "It would bump out wrestling."
Former Editor-in-Chief Stan Wright has expressed his confidence in Nowotnik. The two, now both pre-juniors, met in the beginning of their freshman year.
"Since I've known her, Helen has proven to be a creative thinker and a kind and open person, and recently, a promising leader. I'm thoroughly impressed with how quickly she has begun to enact her vision for these next six months at The Triangle. I am confident that under her direction, we as a newspaper will become recognized and appreciated by a greater scope of people. She understands both the issues that concern the Drexel community and the needs of her staff, making her the ideal editor-in-chief," he said.
Nowotnik got her first taste of running the newspaper Sept. 20 on production night. It was the Welcome Back issue, which, along with the stress of putting out a paper, brought a few extra problems because not everyone on staff was back on campus. "My first issue went way better than I thought it was going to go. There was a lot of rushing at the end, people doing different jobs, and we got through it … we had a good time. I'm still learning," she said.
Nowotnik says she's ready to tackle all of the challenges that the position brings with a positive attitude, and she understands the importance of doing her job well.
"The role of The Triangle is to give the students and faculty news from the students' perspective. There's Drexel Now that comes out all the time, but it's cold news, and I feel like we give the warm news. We give the student views. [We] represent Drexel way more than some other publications do that aren't run by students. We are Drexel. It's a university. It's built for students."