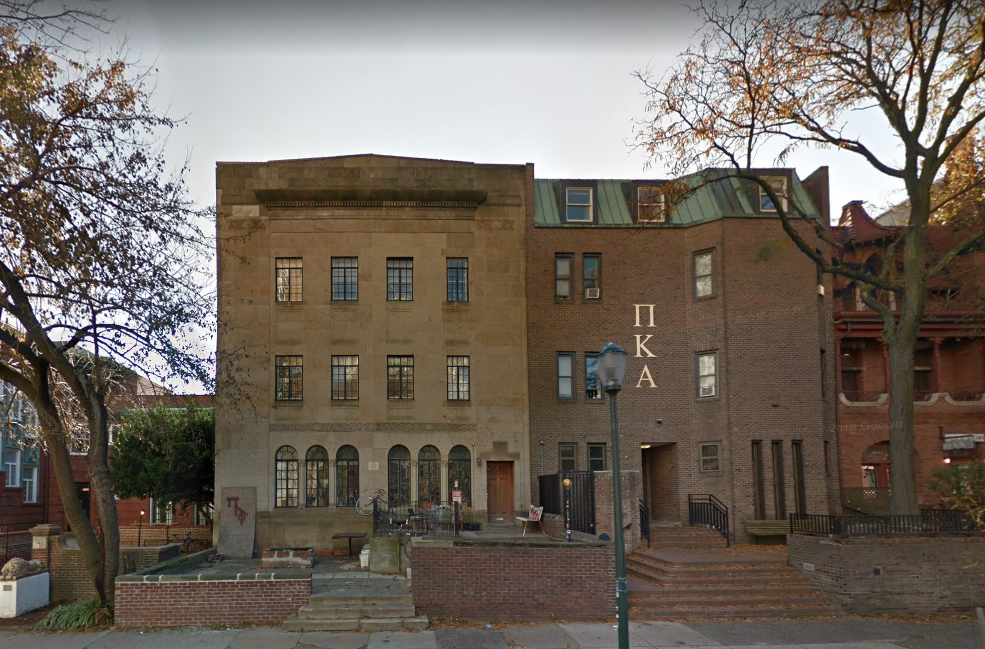 Drexel University's chapter of Pi Lambda Phi will be moving into a new house at 3914 Spruce St. this fall, according to an article by the Daily Pennsylvanian. The house was formerly occupied by the University of Pennsylvania chapter of the same fraternity.
Drexel's chapter of Pi Lambda Phi was only recently re-established in 2017, making it one of the newest fraternities on campus. Beta Chi Theta (BXO) and Beta Theta Pi, both recognized colonies, join Pi Lambda Phi as new to Drexel. Both chapters were founded in 2014. Neither Beta Chi Theta nor Beta Theta Pi have houses.
"Everyone is very excited, and it will certainly ensure that Brotherhood bonding happens as we work towards doing house repairs", Ryan Philip, vice president of communications for the chapter, said in an email. "Our fraternity like many others on Drexel's campus have been looking for a house since our re-founding about a year ago."
Philip wrote that they were alerted to the availability of this property by Pi Lambda Phi headquarters.
The house became available when its former occupants, the University of Pennsylvania chapter of Pi Lambda Phi, were evicted by their own alumni association and national headquarters after years of financial struggles following renovations to the property to repair major damage from a fire.
According to the Daily Pennsylvanian, the University of Pennsylvania chapter still has a considerable amount of debt that stems from a variety of issues.
The house at 3914 Spruce St. sits in between two other University of Pennsylvania fraternities, Pi Kappa Epsilon and Sigma Alpha Epsilon. Unlike other fraternity houses at Drexel, this one will not be managed by the university. It instead will be managed by the alumni association of the University of Pennsylvania chapter of Pi Lambda Phi.
"It will not be managed by either university", Philip said. "It is however being managed by the alumni association of the UPenn Chapter of Pilam".
When asked about oversight of the house, Todd Sullivan, director of fraternity and sorority life at Drexel, told The Triangle in an email that they are communicating with the University of Pennsylvania.
"Drexel provides oversight for properties that it owns", Sullivan said. "We are in communication with our colleagues at UPenn to support a safe and healthy living environment for all students."
This new arrangement will make Pi Lambda Phi the 15th recognized fraternity at Drexel with a house. The fraternity does not think the distance from campus will be an issue for them.
Despite the excitement surrounding the new house, the Daily Pennsylvanian noted that the arrangement will be reevaluated after three years, and the University of Pennsylvania chapter may take back the house if finances allow for it. Todd Sullivan did not say if there were any plans in place to house the chapter after the end of the arrangement.
Ryan Philip confirmed that this is only a temporary move, and there is no housing lined up for the chapter after the three years. However, they will continue to search for housing closer to campus in the meantime.
A previous establishment of Pi Lambda Phi at Drexel owned a house at 3425 Race St, now the Drexel Smart House. That house was mostly destroyed in a supposed arson incident in the late 1990s, which eventually led to the ejection of the chapter from Drexel.