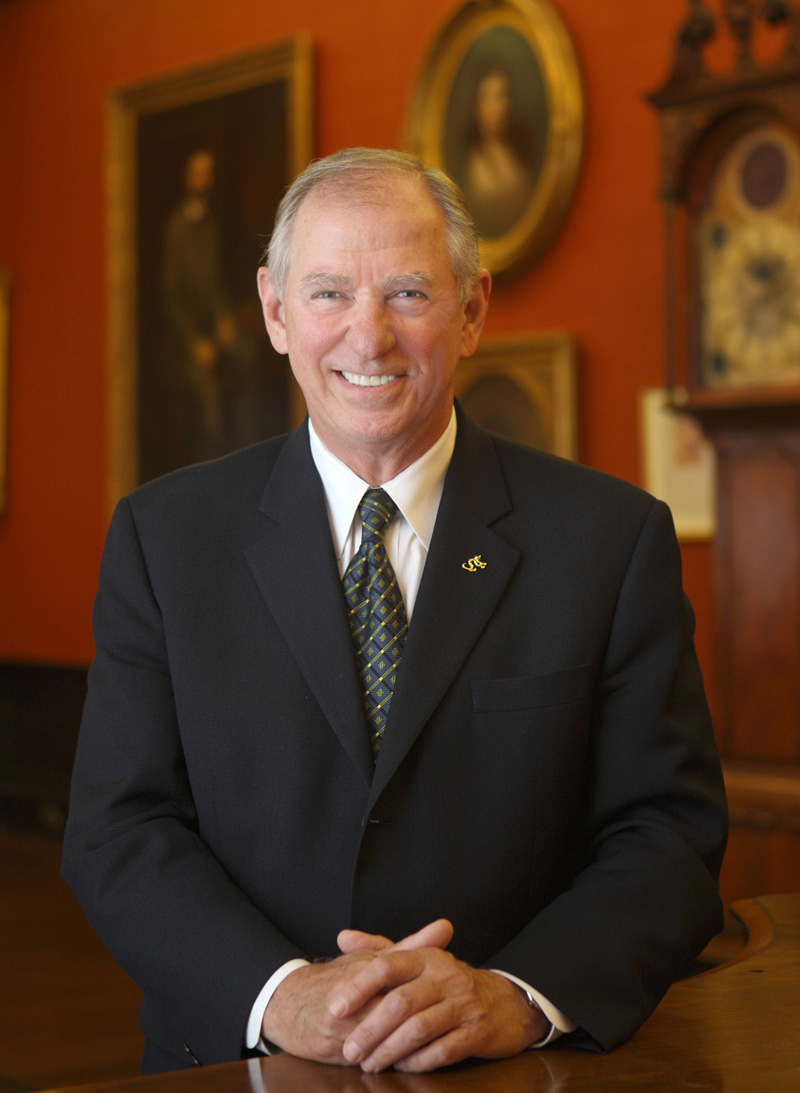 A press release announced April 19 that C. R. "Chuck" Pennoni, a graduate and two-time president of Drexel University, will receive the 2016 William Penn Award for his contributions to business and the Greater Philadelphia community.
Since 1946, the Philadelphia Chamber of Commerce has awarded the WIlliam Penn Award annually. Past winners include Constantine Papadakis, former president of Drexel, and Ralph Roberts, founder of Comcast.
"I am honored and humbled to be recognized as a recipient of the William Penn award alongside of so many great business leaders in Greater Philadelphia," Pennoni said, according to a press release from the Chamber of Commerce.  "I am proud to be a part of this community, a place I have always called home. I hope to continue to grow my firm while also serving the region," he continued.
Pennoni graduated from Drexel University in 1963 with a bachelor's in civil engineering and went on to start Pennoni Associates, an engineering firm, in 1996. But Pennoni stayed involved with Drexel, serving as chairman of Drexel's board of trustees from 1997 to 2003 and as interim president and CEO in 1994-95 and 2009-10. The Pennoni Honors College was also named after him in 2002, following an endowment from him and his wife.
He also received an honorary doctorate from Drexel, served as president of the American Society of Civil Engineering and served as chairman of the Accreditation Board for Engineering and Technology.
In November of 2016, it was announced that Pennoni had won Drexel University's Engineering Leader of the Year award.
"The award is presented to an individual who demonstrates leadership in the development of technology-based solutions to societal problems, and serves as an example of outstanding achievement for current and future generations of engineers," Drexel's College of Engineering website reads.
The honor was awarded to Pennoni during a gala hosted by the Hyatt at the Bellevue on Friday, April 21.
"Time and again, Chuck Pennoni has demonstrated that he is the consummate professional and engaged citizen — founder of one of the nation's top engineering firms, proud of his Pennsylvania coal country roots, and dedicated to Drexel, his alma mater, in so many meaningful ways," Drexel University President  and Chamber of Commerce Chairman John Fry said in the Chamber of Commerce press release.
"I am honored to know Chuck as a wise mentor and dear friend," he continued.