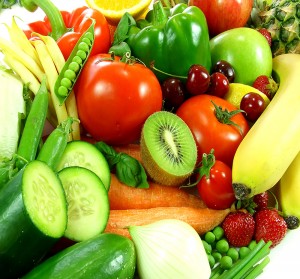 Drexel University, People's Emergency Center and Fresh Start Foods revealed a new partnership Nov. 20 that would involve the production of fresh, nutritional, low-cost meals to low-income communities and homeless families. They will also offer food service apprenticeship program for young adults with little to no educational experience or job training.
The product of this partnership, Fresh Start Foods West Philadelphia, will be providing meals to local West Philadelphia schools and also to families directly through a retail store. Though this project was organized only about two years ago, it has already received over $700,000 in federal and state grants and has found support from the Pennsylvania Department of Community & Economic Development and U.S. Department of Health and Human Services' Healthy Food Financing Initiative, according to its press release.
Drexel University's role in this partnership will be to provide food service training to the apprentices who will gain certifications in food handling, as well as careers with Fresh Start Food West Philadelphia where they will receive steady incomes as well as employee benefits. According to Jonathan Deutsch,  professor and founding director for the Center for Hospitality and Sport Management, the training will closely resemble the curriculum taught to Drexel culinary students in technique and basic culinary classes. Additionally, Drexel assisted in providing 150 recipes, created and tested in the Drexel Food Lab.These recipes utilize an approach "where they take fresh fruits and vegetables and … disguise them," Deutsch said. "The idea is not to sneak vegetables in … but just to get students, kids, eating as many … fresh fruits and vegetables as possible, sometimes in a formal way where things are definitely vegetables, and sometimes just as a part of something else, like a muffin or dessert."
People's Emergency Center focuses mostly on serving homeless single mothers and their children. Founded in 1972, PEC was originally intended, in part, to allow Drexel and University of Pennsylvania students learn about and battle the problems of homelessness that surrounded their local communities.
Fresh Start Foods is an organization dedicated to creating menus and recipes full of nutrition, flavor and visual appeal in order to feed communities that are currently under-served in affordable nutrition and fresh food options. FSF intends to employ and provide training and education to otherwise underprivileged young adults in urban communities. The main targets for FSF are local schools. "Schools and childcare centers are excellent places to begin introducing better foods to young people in large numbers," the organization's website states.
In partnering with the PEC, FSF will have an opportunity reach families who are especially needy and will also be able to work with an organization that already has its foundation.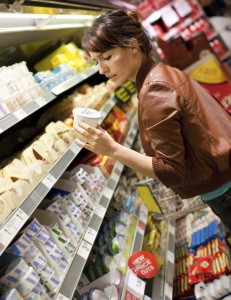 Jay Guben is one of the leading forces behind Fresh Start Foods Philadelphia, which was officially incorporated in 2013. Previously, Guben was a founder and director of the Restaurant School and also founded and ran over ten restaurants from 1970-1990.
Guben, his wife, Mary, and co-leader Tom Burns had talked about the ideas behind FSF for a while, before deciding to try it out and make something concrete in the creation of Fresh Start Foods West Philadelphia. Guben and his wife now work primarily on the FSF project.
"[Hunger is] a global issue … The question was whether we could create a model that could be duplicated in many other places," Guben said.
Now that the project is coming to fruition with training scheduled to start in late March.
Guben explained how one of his biggest hopes for the program is that Drexel approaches this partnership in a way that will include more and more student involvement over time. "One of the things that we've talked to Drexel about is that they offer a change in the traditional food program to include a section that really looks at the food issue in a larger scale: [not] just cooking for fine restaurants, but … how [to] make food for the public at large, and the world at large. … One of the things that we were hoping is that we would find students who would be interested in trying to do that work as their placement," he said.
On the Drexel side of the project, Deutsch also shared his excitement for this partnership, and what it may mean for our community in the future. "We are really pleased … and proud to be asked to partner on this," he said, "We think it's a great thing that PEC and Fresh Start Foods are doing, and we're thrilled to support them, improving lunch options for kids in the neighborhood."
While it's important for students to recognize and comprehend the situation in the communities around them, Deutsch added that it is also very important that it be students who attempt to solve these problems.