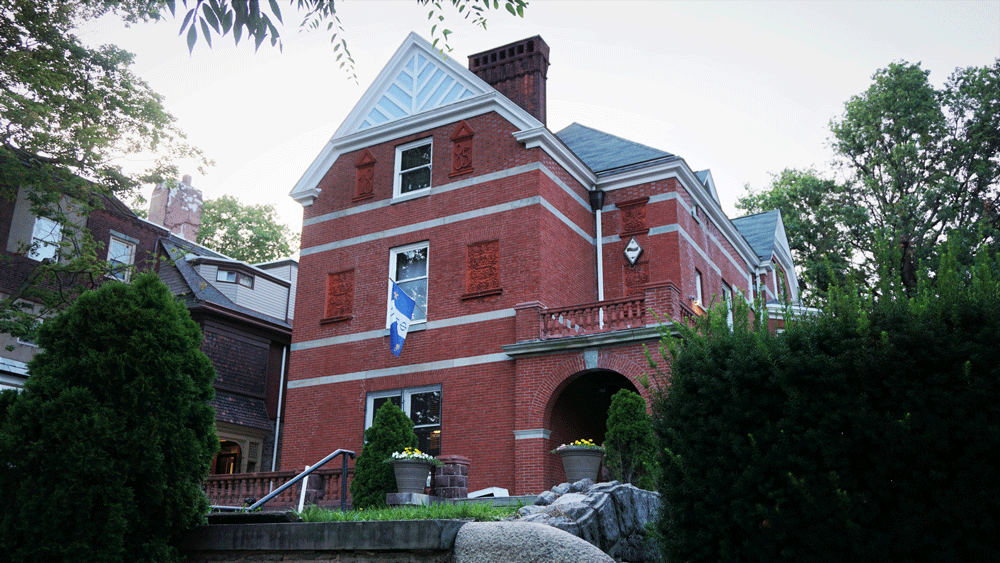 The parents of a former Drexel University student who suffered brain damage after a 2015 altercation have filed a lawsuit against Drexel's Pi Kappa Phi fraternity chapter and others, according to a press release from the parents' law firm published Thursday.
According to the press release, Pi Kappa Phi member Ian McGibbon was punched in the face by a member of Drexel's Delta Sigma Phi fraternity chapter and rendered unconscious Sept. 11, 2015. On Jan. 6, 2017, a court declared him incapacitated due to the brain damage he incurred from that injury.
The press release states that the incident occurred while McGibbon was returning to the Pi Kappa Phi house with two of his fraternity brothers and 911 was not called for more than 10 hours.
"Can you imagine what it was like when he didn't come home that night and we drove to the fraternity only to find him bloodied, covered in vomit and unconscious?" McGibbon's parents, Liz and Roderick McGibbon, commented in the press release.
Both the Drexel chapter and national affiliates of the Pi Kappa Phi fraternity have been named in the complaint, as well as Delta Sigma Phi, individuals from Pi Kappa Phi and Delta Sigma Phi, and Cavanaugh's River Deck, according to the press release.
It has been asserted in the complaint that Cavanaugh's River Deck was in violation of state liquor-liability laws when it allegedly hosted an all-you-can-drink event, which McGibbon attended prior to the altercation that resulted in his injuries.
The press release states that McGibbon was pursuing a business degree during his time at Drexel, and has had four brain surgeries since the incident subject of the suit.
This comes less than six months after 19-year-old Penn State University student Tim Piazza died as a result of a fraternity hazing incident that led to severe brain damage. Piazza had consumed excessive amounts of alcohol, and nearly 12 hours passed after his first fall before his fellow fraternity brothers called 911.
Drexel University issued the following statement July 20.
"The Drexel University community continues to convey its steadfast sympathy and support to Ian McGibbon and his family throughout his recovery.

Student safety is of paramount concern to the University, and the campus community works diligently to provide a safe environment for all of its students, faculty and staff. In addition to campus security, Drexel's police department, the Drexel Guardian mobile safety monitoring system, the DrexelAlert system, and the "See-Something-Say-Something" awareness campaign, the University provides training to its students, faculty and staff in bystander intervention.

Promoting healthy behaviors and student safety are primary goals for the University, and they can only be achieved through a concerted community effort. The "Responsible Dragon Protocol" provides complete amnestyfrom disciplinary action for students who report to the proper authorities for the intention of seeking medical or safety assistance for anyone in need of emergency care.

Throughout the University's history, Fraternity and Sorority Life has been an important part of the campus community. Along with the many other student organizations on campus, fraternities and sororities are part of the fabric of the student-experience. In partnership with the Interfraternity Council, Panhellenic Council and Multicultural Greek Council, the Office of Fraternity and Sorority Life provides training around safety and healthy behaviors as it relates to events and activities. The University also provides opportunities for training and communication about these topics in regular meetings with student leadership."
The Triangle will continue to update this story as more information becomes available.