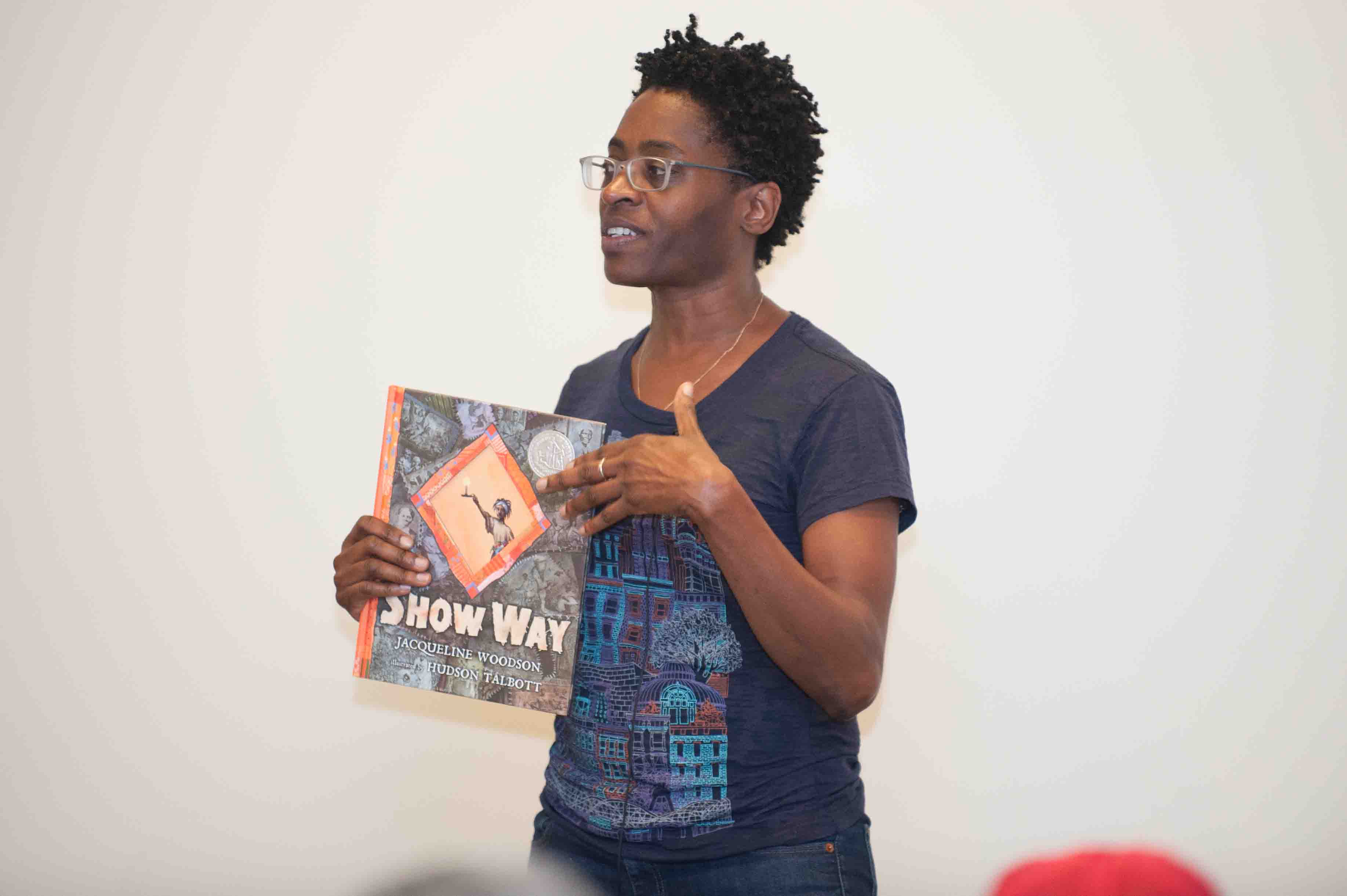 The Free Library of Philadelphia is celebrating 16 years of its annual event One Book, One Philadelphia by honoring the novel "Another Brooklyn" by Jacqueline Woodson. This event kicked off Jan. 17 and runs until March 14.
One Book, One Philadelphia is an annual, city-wide book club event where members of the Philadelphia community get together to read, discuss and expand on that year's chosen book.
According to its website, The Free Library of Philadelphia hosts this yearly event in the hopes it, "promotes literacy, library usage and citywide conversation by encouraging the entire greater Philadelphia area to come together through reading and discussing a single book."
The 2018 pick, "Another Brooklyn," is a novel about a woman named August who reflects on her childhood past after her father's death. It was chosen as the No. 1 Indie Next Pick for August 2016 by the American Booksellers Association and is a New York Times bestseller.
Drexel has participated in One Book, One Philadelphia a number of times since its creation, and beginning in 2017 began to host some of the events on its own University City campus. This year it will once again do just that with the following events happening on Drexel's campus:
Writers Room: Letters, Love and Otherwise
Feb. 6 at 4:30 p.m.
Dornsife Center for Neighborhood Partnerships, 3509 Spring Garden St.
"Craft love letters in a group meditation on fond remembrance of that which should not be forgotten, through letters, poetry or essays. Share your love for a home, a neighborhood, a person or something broader," the Writers Room website reads.
Drexel University Intercultural Book Circle: "Another Brooklyn"
Feb. 14 at 12 p.m.
James E. Marks Intercultural Center, 3225 Arch St.
"Drexel University's Intercultural Book Circle meets quarterly to provide participants with a space to engage in a facilitated dialogue about cultural, intercultural and identity issues raised through literature," the Free Library of Philadelphia website says.
Drexel University Jazztet: An Evening of Music in Exploration of Another Brooklyn
March 9 at 7 p.m.
MacAlister Hall Sky View Room, 3210 Chestnut St.
"Ethnomusicologist and Professor Dr. George Starks and the Drexel Jazztet explore the social and cultural aspects of August's coming of age through music," The Free Library of Philadelphia reads.
Additional information about the Drexel-specific events can be found on DrexelNow:
http://drexel.edu/now/archive/2018/January/One-Book-One-Philadelphia/
More about the One Book program can be found on the Free Library of Philadelphia's website: https://libwww.freelibrary.org/programs/onebook/