University Crossings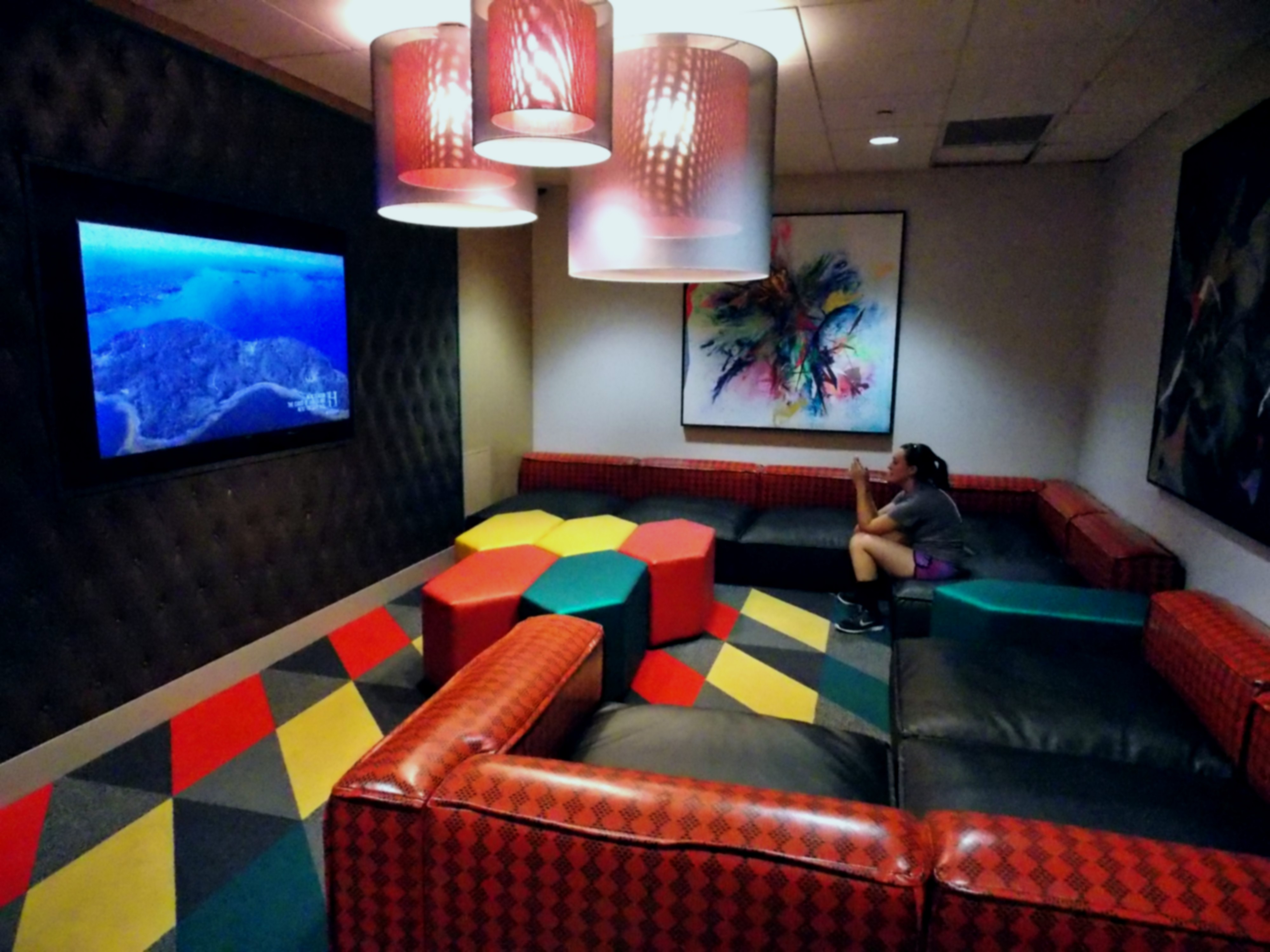 University Crossings, an American Campus Communities property, is located at 3175 John F. Kennedy Blvd. Most Drexel students could pick out the building from halfway across the city; at 17 stories high, the building's giant "Drexel" logo at the top is an iconic member of our campus skyline.
Offering 19 different floor plans which include two and three-bedroom options, the rooms in University Crossings are admittedly gorgeous. Throughout the 2015-16 and 2016-17 school years, University Crossings underwent several renovations, and the rooms really show off a new polished feel.
Private and shared rooms are both available, and every unit comes with a full kitchen fitted with a fridge/freezer, oven, electric range, microwave, sink and garbage disposal. The countertops are topped with granite and there is an island in every kitchen as well. For students who can't live without being able to cook for themselves, this is one of the best amenities University Crossings offers.
Other amenities include fully furnished rooms, package service, a full gym, a game and entertainment center, laundry rooms on every floor, study lounges and media lounges on alternating floors, and building-wide wi-fi. The water, heat, cable and internet access, are all included in the monthly rent, along with a capped electricity installment of $25 per resident. This cap may seem small, but students rarely go over the monthly limit. The laundry rooms on each floor offer three washers and three dryers, and the cost per load for the washing machines ranges between $1.75 and $2.00 for light, medium or heavy loads. The dryers cost $1.75 per load.
The range of monthly rent for the property is from $799 to $1,179 per resident per month. The most expensive unit offers private bedrooms for students who want extra privacy. There is a $250 application fee, and a $350 security deposit students must pay when applying to live at University Crossings.
The property also offers 6-month co-op leases in select floorplans. Co-op leases allow students to break their leases after only six months if they take a co-op that is a certain distance away from the building.
One of the obvious bonuses of living in University Crossings is how close the building is to class buildings. Sophomore nursing major Sophia Legaspi, a University Crossings resident, loves the convenience of being near classes. "I'm close to the [Dragon] shuttle stop so that makes getting to my center-city classes quicker. The majority of my on-campus classes are right there, so it's literally just a straight walk from here," she said.  
---
Chestnut Square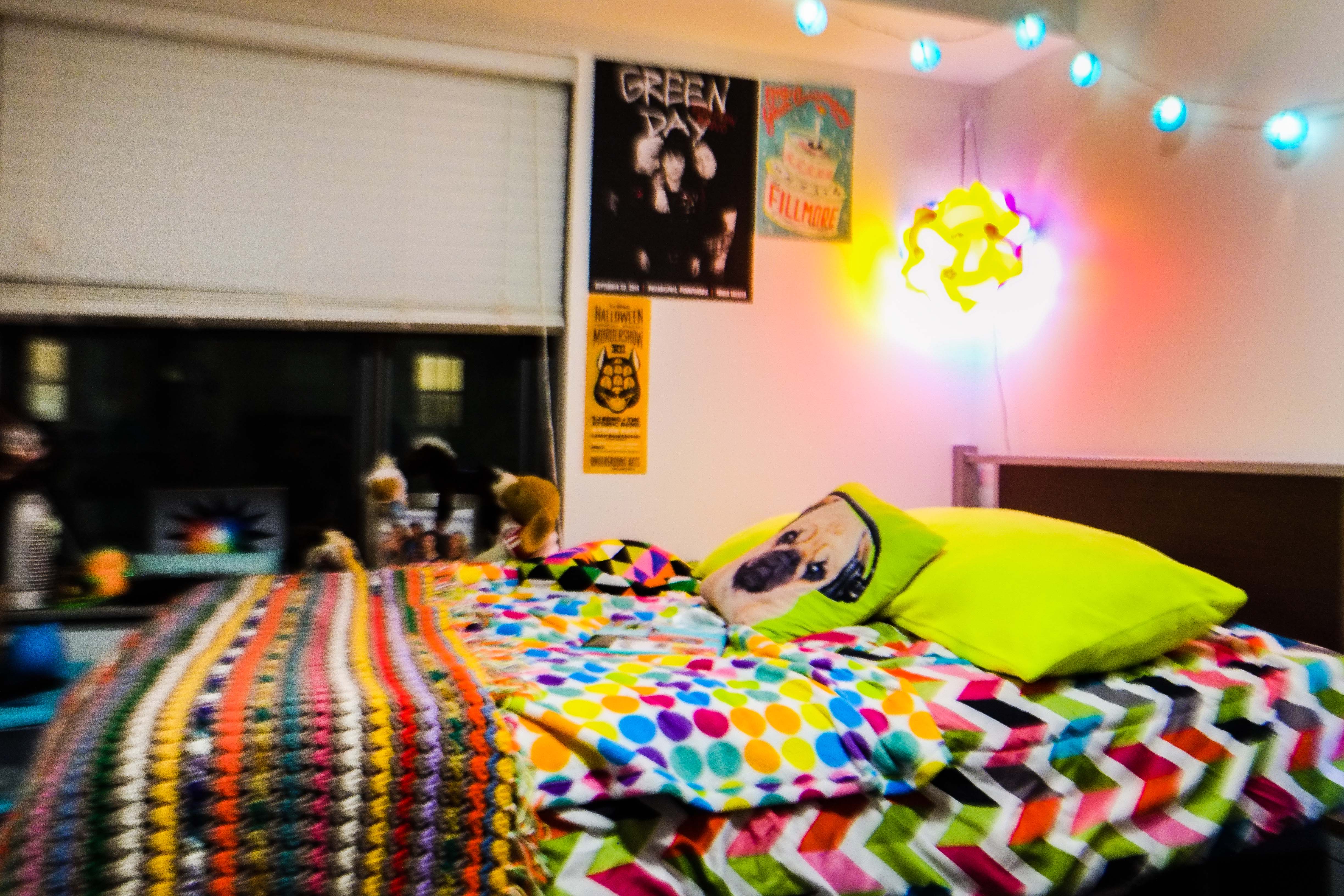 Chestnut Square, owned by American Campus Communities, is a housing option for Drexel students, particularly, sophomores who must fulfill the requirement of living in campus-affiliated housing for their second year.
Sophomore design and merchandising major Kate Broskie prefers her Chestnut Square apartment over her freshman living arrangements in North Hall.
"I like having my own kitchen — I finally have my own stove with my own food and no need for a dining plan. It's also nice no longer having an RA — it makes me feel more independent," Broskie said.
Located at 3200 Chestnut St., residents are close to many popular dining options like Wahoo's Tacos & More, Zavino, Shake Shack, Joe and the Handschumacher Dining Center. Though it is further from other campus dining options such as Urban Eatery and the Northside Dining Terrace, it is closer to Center City where more dining options are available.
There are several different floor plans to choose from ranging from $799 per month to $1,249 per month, depending on privacy needs. Chestnut Square claims they offer "the perfect space to entertain and socialize when you want — and plenty of privacy when you don't."
The cheapest option includes two shared bedrooms and two shared bathrooms for $799 per installment per person.
The priciest option is $1,249 per installment per person and consists of two private bedrooms and a single bathroom.
There is also a floor plan with two private bedrooms and one shared room, with two shared bathrooms. The residents with the private bedrooms pay $1,129 per installment and the two people in the shared room each pay $919 per installment per person.
A plan with four private bedrooms and two bathrooms costs $1,079 per installment. To add another half bathroom totaling four private bedrooms and 2.5 bathrooms total, starts at $1,129 per installment per person.
"I love how many floor plan options are available. They appeal to a wide variety of students and that's why my roommates and I chose Chestnut. It had exactly what we wanted: a shared bedroom and two individual rooms," Amanda Christian, a current resident of Chestnut Square, said.
All apartments are fully furnished with leather couches, a kitchen table and contain fully equipped kitchens including a dishwasher, a microwave, an oven and range, a refrigerator/freezer and granite countertops.
There are also many amenities available including a 24-hour fitness center with strength equipment, cardio machines and weights.
In addition, there is a media room, a 24-hour recreation center complete with a poker table as well as a multimedia area with gaming systems
Ink for printing is free, but residents must provide their own paper. Laundry is not free and costs $1.25 per washer load and $1.25 per dryer load and you must use a credit card or debit card to pay.
Despite the benefits, some students still don't think Chestnut Square is entirely worth it.
Carly Kandler, another current resident said, "Chestnut Square has a lot to offer, but I still think it's overpriced. I don't like that you have to live on campus for your second year and that you're locked in a twelve-month lease since a lot of students go on co-op and want to study abroad."
Apartments are filled on a first-come, first-serve basis. You can apply online or directly at the Chestnut Square leasing office on the ground floor.
---
Summit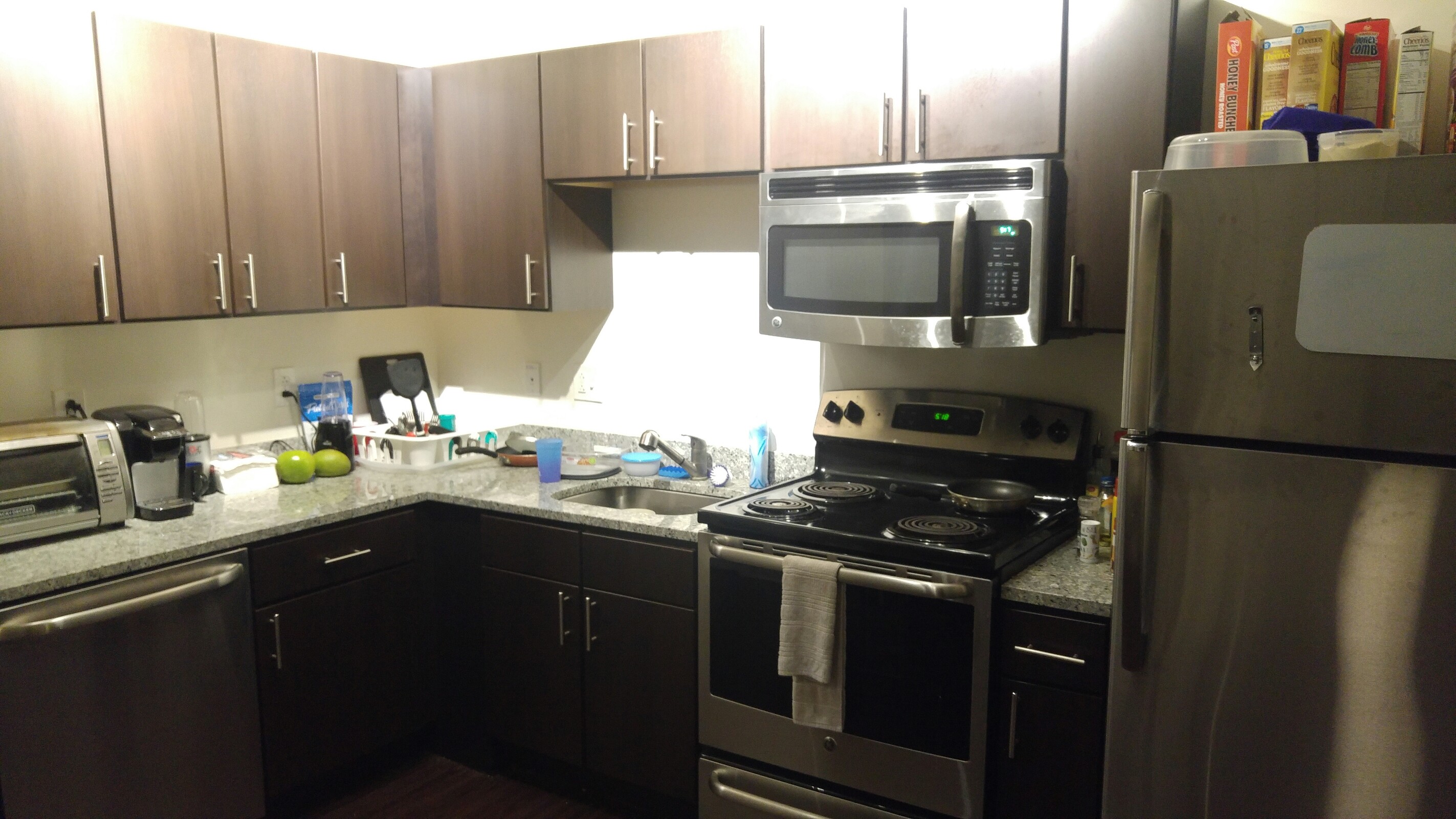 The Summit at University City, located at 3400 Lancaster Ave, is one option for sophomores to fulfill their housing requirements next year.
The Summit is located across the street from the Daskalakis Athletic Center and has a dining hall, the Urban Eatery, on the ground floor. There is also a Starbucks, Chipotle, Insomnia Cookies, Blaze Pizza, Ramen Bar, Old Nelson and other restaurants and businesses on the street level of the Summit.
There are a variety of floorplans to choose from, ranging from one to four bedrooms and $769 to $1,779 per month. All apartments are fully furnished and include a washer and a dryer. Each resident must sign an individual lease; therefore, each person is responsible for making their own payments each month independent of their roommates.
The one-bedroom, one-bathroom option is the most expensive at $1,779 per month. This option has a full kitchen with a dishwasher, refrigerator and an electric oven and stovetop.
There are multiple two-bedroom, two-bathroom options to choose from. Floor plans with shared bedrooms cost $769 to $969 and those with private bedrooms cost $1,349 to $1,399 per month. The shared bedroom options do not have a full kitchen, but they do come with an induction cooktop and a convection microwave oven.
There are a few three-bedroom, three-bathroom options ranging in price from $1,229 to $1,269 and have deluxe and standard bedroom options. All three-bedroom floor plans have a full kitchen.
A four-bedroom, two-bathroom option is available for $1,129 per person a month. In this apartment, there is no full kitchen.
There are multiple four-bedroom, four-bathroom floor plans, all with full kitchens. The prices range from $1,219 to $1,279 per month.
There are a limited number of private two-bedroom, three-bedroom and four-bedroom apartments with a balcony option.
Paul Nigro, a pre-junior business major at Drexel University, lived at the Summit from September 2015 to September 2016 in a two-bedroom, two-bathroom shared bedroom Suite C floor plan.
"The one big thing about living in Philadelphia is safety and the Summit did just that; I always felt safe living there and the security staff was definitely very helpful and friendly," Paul said.
The Summit does put an emphasis on resident safety. There are sprinklers in every room, and each bedroom has an individual lock. Each apartment's front door has an electronic deadbolt lock. There is a security guard on duty at the front desk 24 hours a day. Residents must scan their key fobs at the front desk and to use the elevator.
"Although the Summit is a safe place to live, it is expensive to live there, and the walls are really thin," Paul said.
While each resident may sign in three guests at a time, the Summit allows up to 10 guests in an apartment at one time unless otherwise approved by the staff.
The Summit offers roommate matching and permits roommate requests.