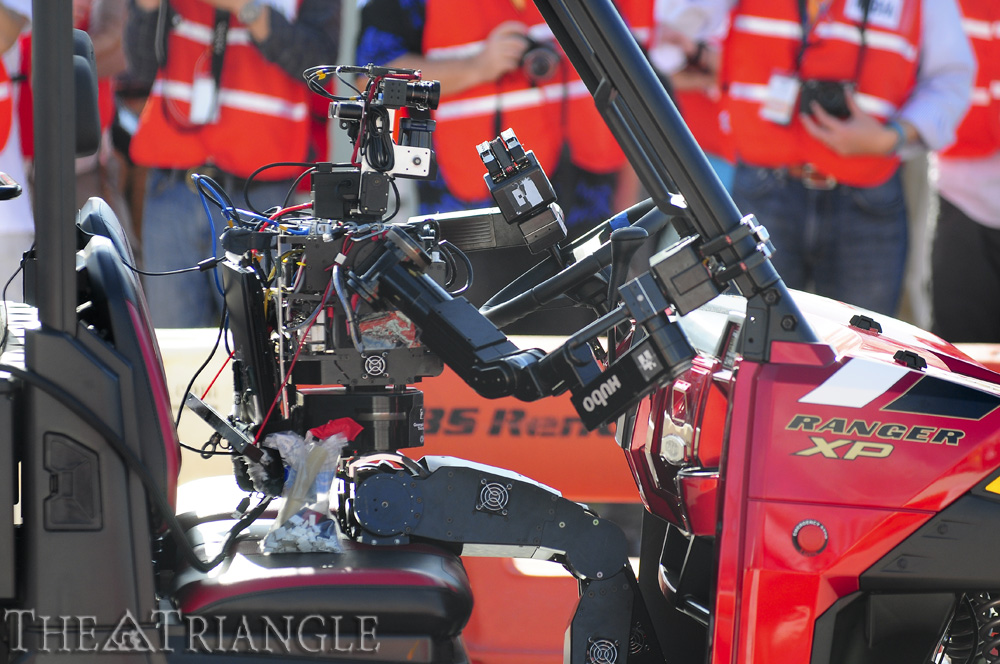 Drexel professor of mechanical engineering Paul Oh will resign his position at the end of the 2013-2014 academic year to take a position at the University of Nevada, Las Vegas as a Lincy Professor of Unmanned Aerial Systems.
"I look forward to leading this effort of Unmanned Aerial Systems, which is an area of enormous growth that has an enormous impact for the field, for science and engineering, for the state of Nevada, and of course for the United States," Oh said. He was offered this position in early March.
During his 14 years at Drexel, Oh has helped popularize activities involving robotics and given students the opportunity to work with humanoids and unmanned vehicles, Suhada Jayasuriya, a distinguished professor and head of the Department of Mechanical Engineering and Mechanics, said.
From 2008 to 2010, Oh worked for the National Science Foundation as program director, where he provided leadership in robotics research and managed a research portfolio, Jayasuriya said.
In 2012, Oh served as program chair for the Institute of Electrical and Electronics Engineers' International Conference on Robotics and Automation, which was held in Minnesota. The ICRA holds high prestige in the academic robotics community.
His involvement in the 2013 Defense Advanced Research Projects Agency Robotics Challenge as the DRC-HUBO team leader is one of the key accomplishments of his career, Jayasuriya said.
The DARPA challenge focused on creating a robot with the ability to act as a first-responder to disasters that may be dangerous for humans. The 2013 challenge was Drexel's first time competing at this level, Oh said.
"Webcasted around the globe, Drexel showed a humanoid robot drive a utility vehicle — a first in robotics history," Oh said.
Oh's involvement with the DRC engaged a large number of students from several different departments and also brought a tremendous amount of visibility to the University, Jayasuriya said.
Drexel's team placed 13th at the DRC, beating NASA's Johnson Space Center, according to Oh.
"It took 15 months of sweat and tears, but it's a story that our Drexel students can proudly tell their children and children's children," Oh said.
Being forced to say goodbye to the University will be difficult, Oh said, but he is excited to take an opportunity that will allow him to make a significant impact on the nation.
When asked what he will miss most about the Drexel community, Oh said, "Hands down, it is the students. Working with such a diverse and talented and passionate group of students is something I am going to miss." Oh was awarded the College of Engineering Outstanding Teaching Award in February 2006.
Just as freshmen start college in September and seniors graduate after five years, Oh is also starting a new chapter of his life at UNLV, he explained.
"Of course students and faculty will miss him. But we are glad that Paul plans to be engaged in collaborative efforts with Drexel as an affiliated Drexel faculty associated with the MEM department," Jayasuriya said.
Within the next several weeks, there will be a farewell event to celebrate Oh's career at Drexel, according to Jayasuriya.
"Just knowing that my teaching is appreciated and that I did a good job is very memorable and something I am very proud of," Oh said.
The College of Engineering has not yet identified a replacement for Oh, Jayasuriya said. It is unlikely that a replacement will be found by the start of the 2014-2015 academic year.