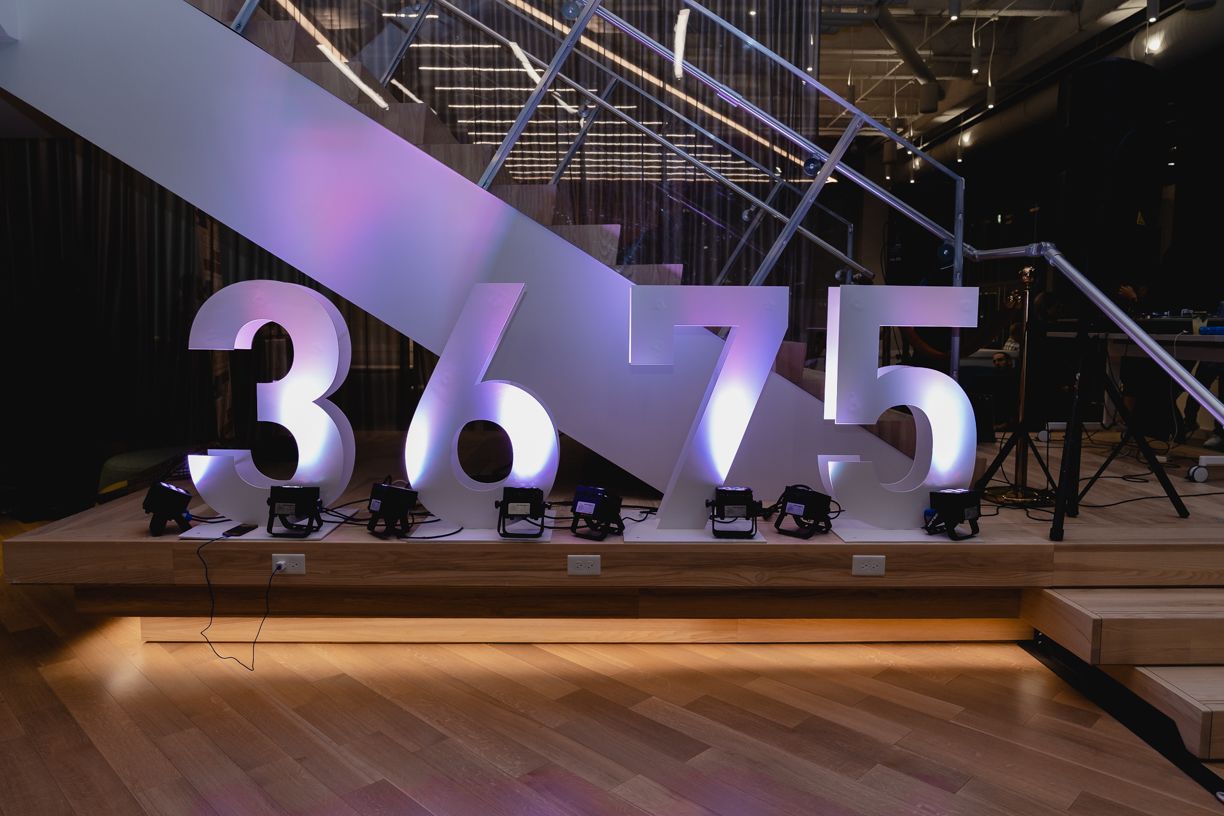 The University City Science Center celebrated their grand opening Nov. 9 with music, food and people from all walks of life in their brand new building located on 3675 Market Street.
The space, which will now house Drexel University's College of Computing and Informatics by the spring quarter, will become a center hub for the sciences, and academic and medical campuses of University of Pennsylvania and Drexel.
It is the tallest commercial life science, biotech and research building in Philadelphia and will also include labs, offices and convening spaces. Attendees were given a wristband and were free to explore this new space, which encompasses 345,000 square feet across 14 floors.
The Quorum drop-in lounge was on the first floor. It was there that you could hear a couple of the community partners like the West Philadelphia Orchestra and DJ Osagie. Federal Donuts was located on floors 1, 2 and 3. Drexel University's Excite Center was located on floors 2 and 3.
These are just a few of the many community partners that were there to celebrate the grand opening. Guests also got to interact with representatives of some of the programs located in the new Science Center building.
One of these programs was Venture Cafe, represented by Kerwei Lo.
"Venture Cafe is a global organization that brings together innovators and entrepreneurs to really make things happen," Lo explained. "We bring people together to connect, to learn from each other, have panel discussions, 101 mentoring and pitch sessions. That sort of thing."
This is a brand new program at the Science Center — one that fits right in with the organization's identity as a center for innovation, entrepreneurship and technology commercialization.
Cambridge Innovation Center Philadelphia was also represented at the opening. CIC is a shared office space solution, similar to WeWork, which offers a variety of different office spaces and services to companies. They welcome any company, no matter what stage or industry, although they have a reputation for attracting entrepreneurs and startups.
"Philly in particular, is focusing on being integrated with the local community," said Adrienne Euler, a relationship manager in CIC Massachusetts. "Part of that kind of initiative is doing the social impact cohort, where we sponsor space for folks working in the social impact industry."  
The opening of this new building was not just exciting for the public that evening, but for the programs and companies there as well.
"I think the most exciting thing about this new building is getting the chance to get engaged in the innovation space in Philadelphia and get to know this community,"  Ian Griffner, the operations manager for CIC Philadelphia said. "We have a lot of staff members and people in our site that have roots in Philly. We're excited to get to know the community."
The people at the Science Center look at the move into this new building as an opportunity to reach the goal of having even more of an impact on access, innovation, discovery and inclusion. People of all different ages and backgrounds explored those six floors. They saw what the center had to offer.
Looking at the turnout from the grand opening Nov. 9, the Science Center is making strides toward achieving that goal.