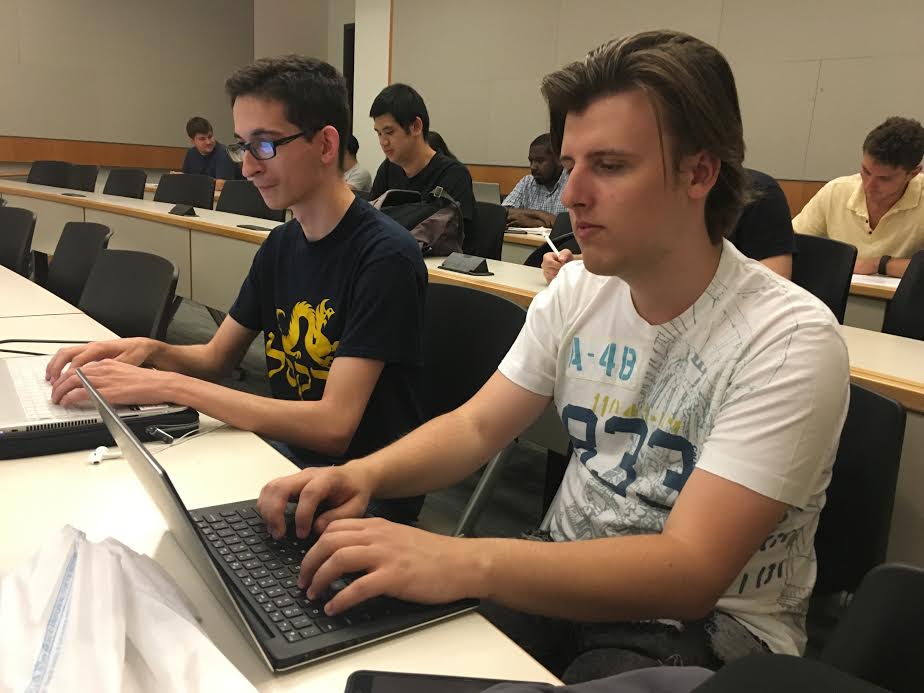 Drexel University unveiled its newest addition to academic support services for students Sept. 20. The newly established Center for Learning and Academic Success is  located in the basement of the Creese Student Center. CLASS offers various forms of academic coaching and workshops to help students with their classwork and studies.
Previously, Drexel had two separate programs — the Drexel Learning Center and the Center for Academic Success — that have now combined forces to form CLASS. Tasha Gardner, director of operations and planning for CLASS at University City, attributes the combination of the programs to the fact that both organizations were reporting to many of the same people.
"Throughout the last year we really worked together to align all of your processes as much as possible, and then we decided that it made sense that if we're two learning centers that work together, report to the same person, that it made sense then to come up with one name, and make sure that we stay true to our missions," Gardner said.
Gardner's colleague Rebecca Signore, director of Center City's CLASS programs, is very excited about the expansion of the academic coaching that is now offered by CLASS. Signore explains that there are two kinds of academic coaching offered at Drexel: peer coaching and professional coaching.
"What a coach will do is they'll work with a student on his or her methods of learning, their study behaviors and skills; really all of that academic development that you do as a student that you take from class to class to class," Signore said. "Academic coaching is broadly applicable. It's very personalized, so it varies from student to student as to what the student wants to work on."
Examples of areas where academic coaches can give students insightful advice include time management, organization skills, staying motivated and preparing for different types of exams.
All of the peer coaches are Drexel students.
"It's a great opportunity for students who want to get involved and would like to work with fellow students. It's a fantastic way to give back, and it's a great way to hone your own academic skills," Signore explained.
Besides coaching and tutoring, CLASS hosts weekly workshops on topics that students may find pertinent, such as the most recent one on Oct. 19 that discussed notetaking skills. The next workshop is on test-taking skills, and will be held Oct. 24 in Center City and online.
"Students have three opportunities to attend workshops. There's one on the Center City campus, one on the University City campus and also online," Gardner said.
CLASS hopes to abolish the stigma that getting help with one's classes or homework shows weakness.
"We are a community of learners, and I think CLASS is really a reflection of that. We're here for students; that is the beginning and ending of the work that we do, is to support students," Signore said.
"I would also encourage students not to wait until they feel like they're in trouble and they need help. Everyone can use a little bit of a booster. Even if they just come in, make an appointment with a peer coach to get the experience of what it is,"Gardner said. "That way they know later on down the road if they maybe do need a refresher after coming back from co-op about time management or about study skills, that there is that resource available."
The University City location's hours are from 8 a.m. to 5 p.m., and while it is recommended that students make an appointment through Drexel's online scheduling portal, Accudemia, it is not necessary in order to receive help.
Students that are interested in becoming a peer tutor or coach may email [email protected] to apply.