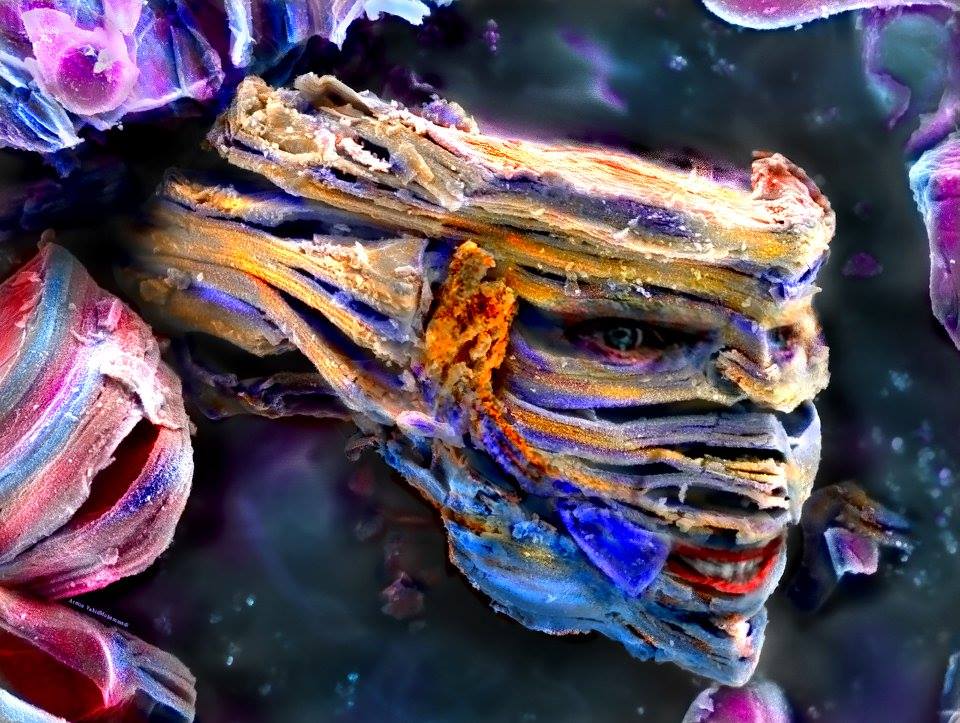 There are people who think science and art can't mix, but NanoArtography might just prove them wrong.
NanoArtography is an international image competition created by the Drexel Nanomaterials Institute that combines nanoscience and art. These images aim to show the beauty within the microscopic details of everyday materials.
Babak Anasori, the creator and chair of the competition, described NanoArtography as an innovative way to share scientific research.
"As scientists, we do a lot of great things, but it's very difficult to explain to the public," Anasori said. "It gets complicated easily."
But the images are more than just visual documentation of research experiments. Anasori explained that electron microscopes, which are frequently used to take pictures of materials on the nanoscale, can only produce gray-scale images. The vibrant colors that can be found in many of the NanoArtography entries are added in photo editing software like Photoshop. The added color is where an artistic eye comes in handy.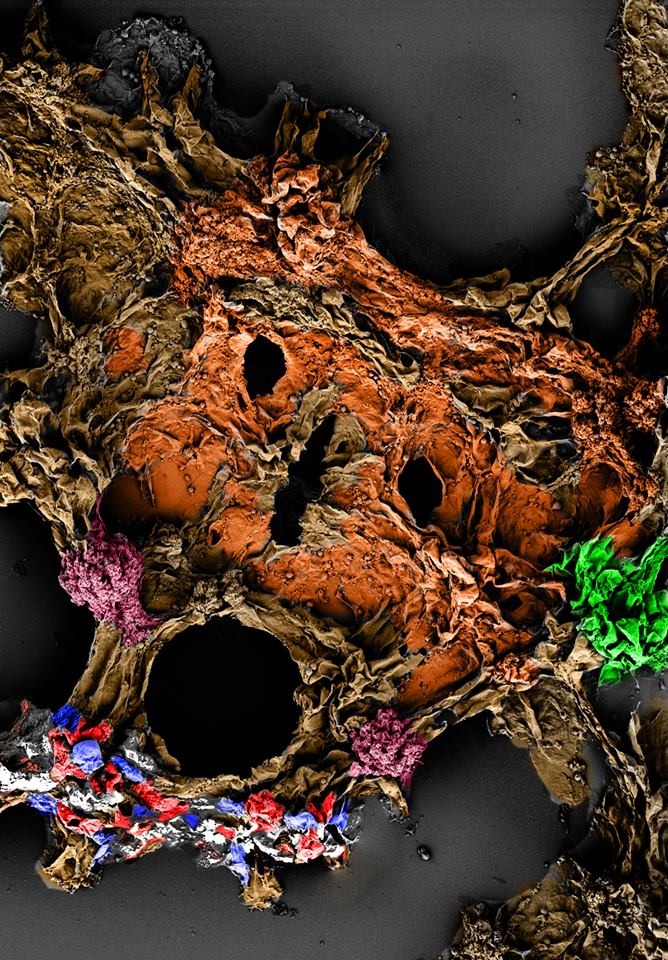 The judges are looking for more than just an appealing or bright image. The official competition results will be announced Nov. 14, but Anasori did give a hint about the types of images that caught the panel's attention: pictures with a deeper meaning.
"You can add colors to any pictures and make it look nice, but it would be much better, and also it would have a better chance of winning, if it has a story behind it," he explained.
Like Anasori hinted, the contest is not just about pretty pictures; it's about the beauty of nanoscience. After all, these images are just another way for scientists to communicate their research to fellow scientists and the general public. Competitors can use many different materials, from polymers to biomaterials, to express themselves and their research.
Anasori feels that visual representation can also help expand people's minds.
"We need to always help everyone to imagine. And if we can improve everyone's imagination, then communication in science would be much easier," Anasori explained.
NanoArtography had a great cyber-turnout, especially for an inaugural event. The contest was open to all and had around 100 entries from a wide scope, including images from American universities and even from Korea, Portugal, Italy, Germany and Australia.
The contest also had a good digital presence. The competition's Facebook page had more than 2,200 likes and hosted the people's choice award. That award was calculated based on Facebook likes for an album that featured the 74 finalist images. For scientists who wished they had entered, there is hope. Though nothing is guaranteed, Anasori expressed an interest in continuing the competition in the future. He also hinted at expanding beyond nanoscience, opening it up to "science in pictures."
"Take a picture of what you're doing and present it in a way that people can get [excited], get interested," Anasori said.
All award information will be posted on the NanoArtography Facebook page Nov. 14.