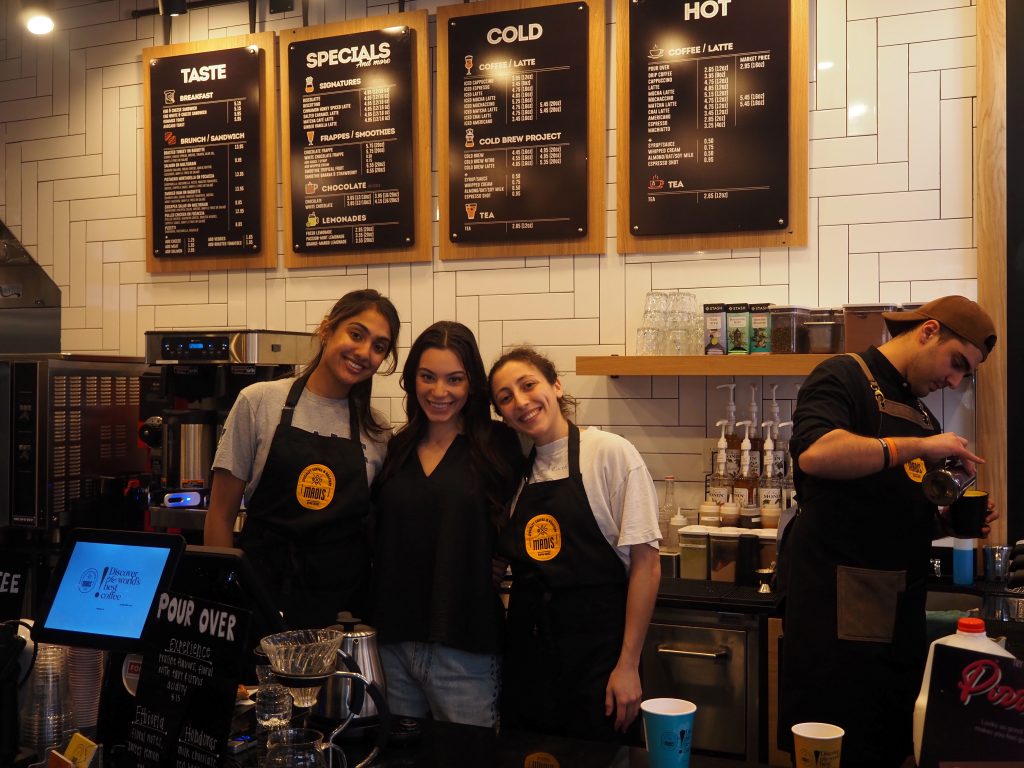 Located on the corner of Race St. and Lancaster Ave., Madis Coffee House officially opened its doors to the West Philadelphia community on Nov. 9, 2022 and has been met with much acclaim from Drexel University students.
The ambient coffee house gains its name from an acronym created through a combination of the owners' names.
"This is the only Madis that exists," Eleni Navrosidis, Head of Marketing and Operations, said. As one of many coffee shops located on both Drexel and the University of Pennsylvania's campus, it is important to be able to tell what sets Madis apart from the rest. Madis roasts all of their beans in house and heavily values customer feedback, even going as far to ask their customers each individualized questions that highlight what they need from their coffee.
"We roast them, we wait two weeks, then that day we ask our customers: 'What do you like about this? What don't you like about this? What's a slight difference that would make your palate enjoy this coffee better?'" Navrosidis added.
Madis offers a variety of specialty drinks, coffees, pastries and sandwiches. According to Navrosidis, the most popular specialty drinks are their salted caramel latte and the cinnamon honey spice latte, and the most popular coffee is the iced vanilla latte with oat milk. The butter, chocolate and almond croissants also get a lot of attention.
"I used to really get cappuccinos, now I'm more of an oat milk latte girl. My favorite also is the roasted turkey sandwich. However, we are trying out some new variations. We didn't have bagels before; I think we're going to implement them soon," Navrosidis said.
Madis is a student-centered business that heavily focuses on a sense of belonging between staff, students and customers. With a customer demographic of mostly college-age students, the company has begun a process to find students who are interested in becoming ambassadors for the Madis Coffee brand.
"I'm hoping to gain student ambassadors for the brand. I just started working on the program and have been advertising a little bit here and there to different organizations that I could see being a good fit for us," Navrosidis said.
A student ambassadorship would involve representing the business's brand through social media platforms and highlighting the business's own platforms. In fact, Madis has already begun their social media platform and advertising. They can be found on Instagram through @madiscoffee_roasters and on Tik Tok, @madiscoffeeroasters.
"We're looking for like-minded students who don't necessarily have a huge following, just people that want to represent themselves in alignment with our brand. You know [people who] have that fun, positive energy and love to drink coffee," Navrosidis said.
The ambassadorship is one step in how Madis hopes to give back to their student community. Student ambassadors would work on a point system, where posting on social media would earn a certain amount of points that are redeemable for free foods and free drinks or even company merchandise.
Madis hopes to give as much as they can earn from the student communities which surround them. With popular lattes and freshly baked croissants, they welcome you to stop in any time.