Drexel senior Jakub Susul was found dead by his roommate in their off-campus apartment March 2. Susul was a business major with an accounting concentration in the LeBow College of Business.
According to a close friend of Susul who wished to remain anonymous, Susul planned to get his master's in accounting and eventually become a certified public accountant. He was in the process of applying to master's programs at Drexel and Temple and was scheduled to take his Graduate Management Admission Test in April.
"I met Sus freshman year in my biology class and have known him for the past five years. Sus is very simply a down-to-earth person, always handling whatever came his way. He always went out of his way to help and manages to get the job done while having a good time," Susul's friend wrote in an email.
He continued, "Sus enjoyed the simple things, but yet never a dull moment with him. This quarter I saw him most mornings at the library, and we always talked about the future; it was great. Sus will be missed and always in my memories. May he rest in peace."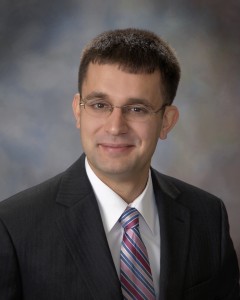 In a message sent out March 4 to the Drexel community, also announcing the death of Drexel sophomore Thao Nguyen, President John A. Fry said, "Like you, I find these events to be shocking and upsetting, and I grieve for this young man and woman, their friends and families, and everyone who knew them. Our University will feel their absence keenly."
Susul enjoyed hockey, snowboarding and fishing in his free time.
"Jake always gave off good vibes, was the perfect friend, always quick with support for whatever you were doing. He was a great teammate at work, hockey, snowboarding. He was often in the library and always down to catch up. I miss him. We lost a good friend, a good person," Ari Melman, a senior business administration major, wrote in an email.
Susul had co-op jobs at Five Below and Electronic Ink during his time at Drexel.
"Jakub's passing is very sad and difficult, if not impossible, to understand. I did not know Jakub but have spoken with two of his instructors this term. Both have said that he was smart, quiet, polite and respectful," Frank Linnehan, interim dean of the LeBow College of Business, wrote in an email.
Susul graduated from St. Joseph's Preparatory School in 2008. He is survived by his father and mother, Stanislaw and Urszwla Susul; his sister Natalia Susul; his grandmother Felicja Sitek; his aunts, Jadwiga and Mieczyslaw; and his uncles, Zbigniew and Jerzy Susul. His funeral was held March 7 in the Nativity BVM Church on Belgrade Street and East Allegheny Avenue in Port Richmond.
Fry included in his email the information for Drexel's Counseling Center, whose resources are available to any student at any time for any reason, including those students who need support after these tragic losses. Students can reach a counseling professional by calling 215-895-1415 during business hours (Monday through Thursday 8 a.m. to 6 p.m., Friday 8 a.m. to 5 p.m.) or 215-416-3337 any other time.