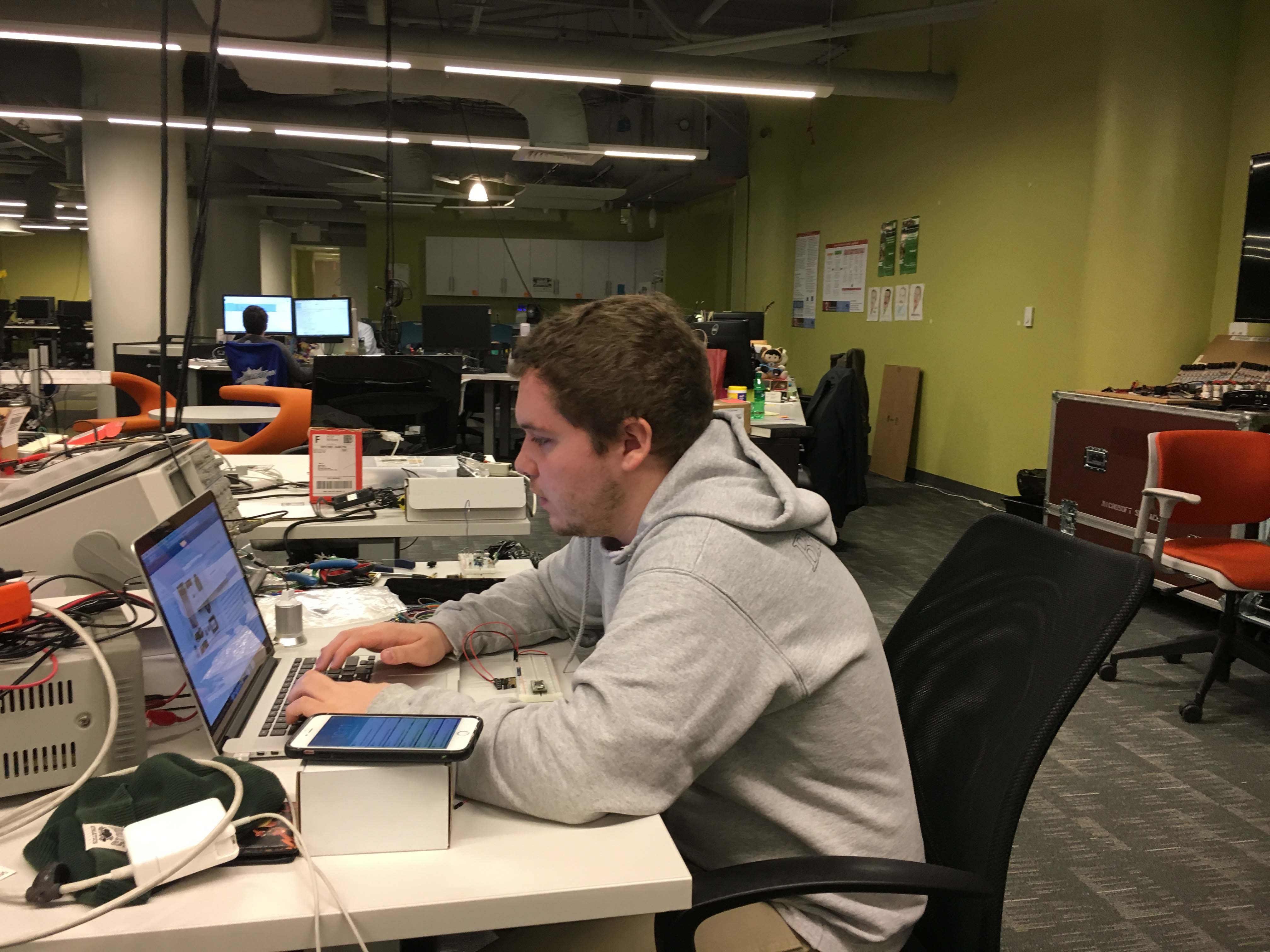 Drexel University's ExCITe Center, a place for students to collaborate on projects at the intersection of design, engineering, and entrepreneurship, deployed a new program called Learning Innovation at the start of 2017.
According to Kara Lindstrom, the program director for the ExCITe Center, the Learning Innovation program was naturally born from the ExCITe Center's identity.
"When we first imagined the ExCITe Center starting in 2011, we always envisioned a recurring public engagement component intrinsic to the work of the Center that would convene technologists, designers, educators, and all types of students and professionals across Philadelphia interested in innovation and learning," Lindstrom wrote via email.
The ExCITe Center officially opened in January 2013. Programs include the monthly Third Thursday at 3 p.m., also known as T3, in which the community comes together to listen to speakers. In 2015, the ExCITE Center also started holding a STEAM Education Workshop annually on Presidents Day.
"This event [the STEAM Education Workshop], the third edition just ran on February 20th, allows us to bring together a more specifically education focused group for a day's worth of case study talks, a keynote, and breakout discussions," Lindstrom said. "The case study talks, much like T3 talks, can be Drexel faculty or students, but also partners from across the region — highlighting the value of diverse practices in the realm of research and learning."
According to Lindstrom, a local philanthropist teamed up with the ExCITe Center in 2016 to help it develop a program that encouraged community gathering and various methods of learning.
From this collaboration came the Learning Innovation program, which is comprised of three components: the conversations speaker series, a national survey of maker spaces and on-campus pilot projects. It focuses on connecting national leaders with Philadelphia educators, to share new, creative approaches to education.
In the conversation series, innovators are invited to speak and participate in a conversation moderated by the director of the ExCITe Center, Youngmoo Kim.
The opening event in the Learning Innovation Conversation series featured John Maeda, who went from being an engineer to an artist to a business executive. Maeda has since been slated to speak at Drexel's class of 2017 commencement.
"We developed an initial framework for the different realms of innovation in learning from entrepreneurial approaches to making, space and environment to education neuroscience and much more," Lindstrom said. "From there we started identifying potential speakers across those areas — individuals who have both an established body of work in areas aligned with learning innovation and who are engaging presenters."
Each speaking event has taken place on Drexel's campus, and the next one will feature Leah Buechley on May 23 in the Mitchell Auditorium in the Bossone Research Center.
Buechley is a designer, inventor and artist whose inventions include the LilyPad Arduino toolkit.
In addition to the conversation series, ExCITe plans on conducting a national research survey on maker and learning spaces. The idea is to understand and document their activities and contribution to the development of their communities.
ExCITe also plans on developing student-focused pilot programs at Drexel that will focus on topics like learning methods and expand upon the knowledge outcomes of the conversation series and national survey. This includes supporting exploratory Drexel co-ops in 2017 and advancing the potential of classroom innovation.
More information about events concerning the Learning Innovation program can be found on the ExCITe Center website at http://drexel.edu/excite/.