Drexel University's professor Lisa McElroy of the Thomas R. Kline School of Law, is currently under investigation for having sent her students an email containing a link to a pornographic video. The email, sent out on the morning of March 31, read in the subject line "great article on writing briefs," and the text in the body of the email was a link to a video she suggested that students watch, as it supplied tips on "brief writing."
Images of the email were obtained by several news sources, including the Associated Press and the Philadelphia Inquirer. Drexel University released a press statement saying that federal law obliges the university to conduct internal investigations on any matter that relates to sexual content. The University reserves the right to put the professor under investigation on non-punitive leave, but it is not yet known whether or not McElroy will continue teaching during the spring term or not. McElroy has not yet released any statement on the issue.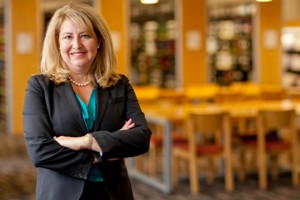 McElroy graduated from Harvard cum laude with her J.D. and moved on to work in two Boston law firms, Testa, Hurwitz & Thibeault as well as Gadsby & Hannah, LLP. She is currently an associate professor of law at Drexel. This term, she is teaching "Legal Methods II" and "Supreme Court Seminar." She has worked at other schools in the past, including Roger Williams University School of Law and the University of Massachusetts School of Law.
McElroy has authored several publications in her field, such as "Coming off the Bench: Legal and Policy Implications of Proposals to Allow Retired Justices to Sit By Designation on the United States Supreme Court" with Michael Dorf in the Duke Law Journal, and "Sex on the Brain: Adolescent Psychosocial Science and Sanctions for Risky Sex" in New York University Review of Law and Social Change, among other papers and also children's books about the supreme court and elected officials. She was a contributor to SCOTUSblog in the past, and now regularly contributes to the Motherlode blog of The New York Times. McElroy is married, and lives with her husband and two daughters in Philadelphia.