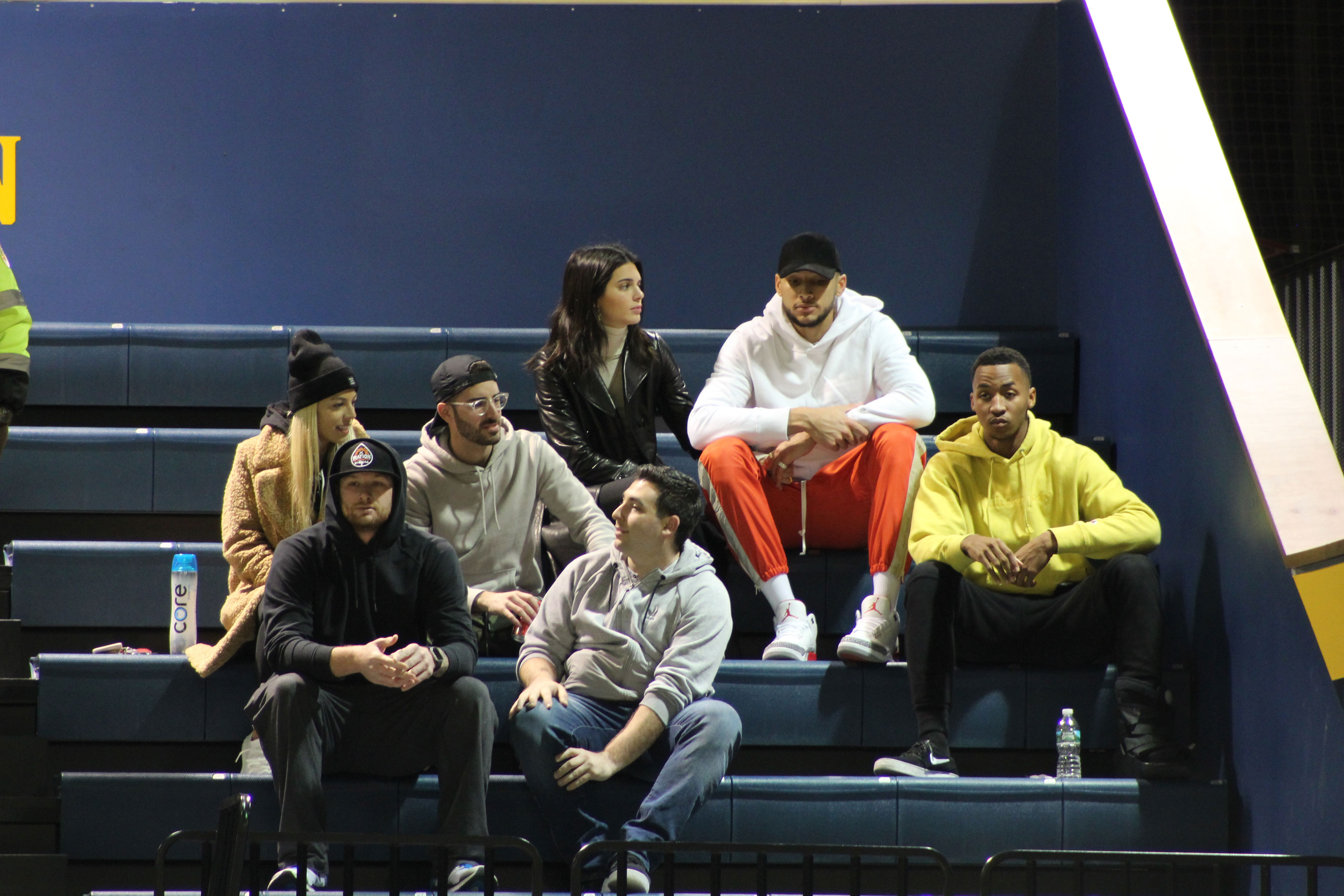 The Dec. 1 Drexel men's basketball game had a few high-profile spectators. Model and reality TV star Kendall Jenner was in the stands with Sixers all-star Ben Simmons, according to a tweet from the Drexel Men's Basketball Twitter account. The two allegedly attended the game on a date.
Another Sixers player, TJ McConnell, was also in attendance, though not pictured with Jenner and Simmons. McConnell was reportedly at the game in support of his brother Matty, who was playing for the Dragons' rival Robert Morris University.
It didn't take long for both students and Dragons TV to notice the celebrities at the game. Senior psychology major Anna Savage and her friend made a last-minute decision to go to the game and said she saw the pair after half-time.
"We turned around and saw Ben Simmons and Kendall Jenner and freaked out for a second. They must've come in during half-time and we didn't even notice."
Savage even got the chance to speak to Jenner briefly when she asked if she could take a photo with her. Jenner told her she could whenever they were getting ready to leave.
As word spread around campus that Jenner and Simmons were at the game, Savage recounted that students began to flood the Daskalakis Athletics Center, but security stopped any additional students from going into the same section Jenner was in.
Just before the two left, Savage was able to get the photo she was promised.
"It was really cool seeing her because she is known by everyone and it was super nice of her to come over and take the picture. She didn't have to answer us when we asked and she didn't have to take the picture; she could have just walked out," Savage said.
"I found it really cool just to see someone so famous act so normal in a situation."
Although Jenner and Simmons might have had fun at the game, McConnell likely left disappointed that night: the Dragons beat Robert Morris 82-69.