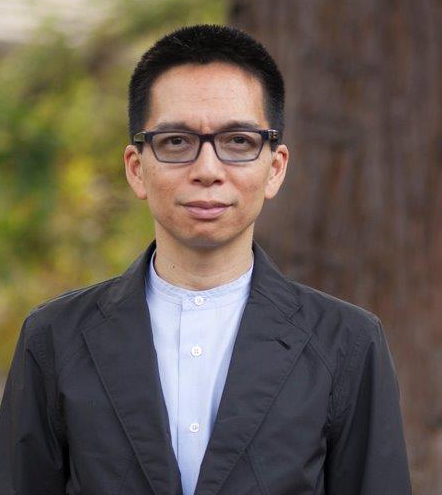 World renowned designer and technologist John Maeda will speak at Drexel University's Class of 2017 commencement June 13.
Maeda is currently Global Head of Computational Design and Development at Automattic, a web development corporation established in 2005. Automattic strives to make publishing accessible to everyone regardless of income, language or location. Most notable for its development of WordPress.com, Automattic is also the company behind several websites such as Polldaddy, Simplenote, Jetpack, Longreads and more.  
Throughout his career, Maeda has been committed to bridging the gap between programming and art, helping businesses and creative artists push the limits in their markets and fields. For over a decade, Maeda has been a powerful advocate of the educational movement to transform STEM — science, technology, education and mathematics, to STEAM — science, technology, education, art and mathematics.
In 2008, Maeda was named one of 75 most influential people of the 21st century by Esquire Magazine. In 2010, Forbes Magazine called him the "Steve Jobs of academia."
"Maeda is to design what Warren Buffet is to finance," Wired Magazine stated in a recent article covering Maeda.
Globally recognized for his many accomplishments, Maeda is a recipient of numerous awards including the White House's National Design Award, the Tribeca Film Festival's Disruptive Innovation Award for STEM to STEAM, the Tokyo Type Director's Club Prize, the Blouin Foundation's Creative Leadership Award, the AIGA Medal, the Raymond Loewy Foundation Prize and the Mainichi Design Prize.
Recognizing Maeda's innovation, Drexel will award him the honorary degree of Doctor of Humane Letters. Honorary degrees such as DHL are given to nationally or globally recognized scholars, entrepreneurs, artists and inventors.
Prior to his position at Automattic, Maeda advised startup businesses on the impact of design as a design partner at Kleiner Perkins Caufield & Byers , a venture capital firm in Silicon Valley. Before KPCB, Maeda served as the president of Rhode Island School of Design. Maeda began his career as a Massachusetts Institute of Technology Media Lab professor.  The Museum of Modern Art, the San Francisco Museum of Modern Art and the Cartier Foundation in Paris all have his work in their permanent collections.
Maeda has a diverse educational background holding bachelor's and master's degrees in electrical engineering and computer science from MIT, an MBA from Arizona State University and a Ph.D. from the University of Tsukuba in Japan.
Maeda is additionally a globally recognized speaker and author. His books include "The Laws of Simplicity," "Creative Code" and "Redesigning Leadership." Maeda has appeared as a speaker all around the world including Switzerland, Beijing, Brazil and New York. His TED Talks have received over 2 million views to this day.
"John Maeda is an engaging, international TED Talk veteran whose life's work should be an inspiration for all Drexel graduates," said Drexel University president, John A. Fry. "Maeda knows that the greatest advances do not come from having all the answers, but from asking the right questions," Fry continued.
The 2017 commencement is set for June 13 at 7:30 p.m. — a change from last year's Saturday morning commencement in an attempt to ease any logistical concerns about arriving early. Returning to last year's location, the commencement will be under the lights of Citizens Bank Park.
The larger school and college ceremonies will be held at the Mann Center on the Tuesday night before commencement, a change from last year's Convention Center location. There will also be more individual celebrations for smaller schools and colleges than there were last year.
"In so many ways, commencement is the crown jewel of a university," said Subir Sahu, vice president and dean of Student Life. "That's where you celebrate the great accomplishments of your students."