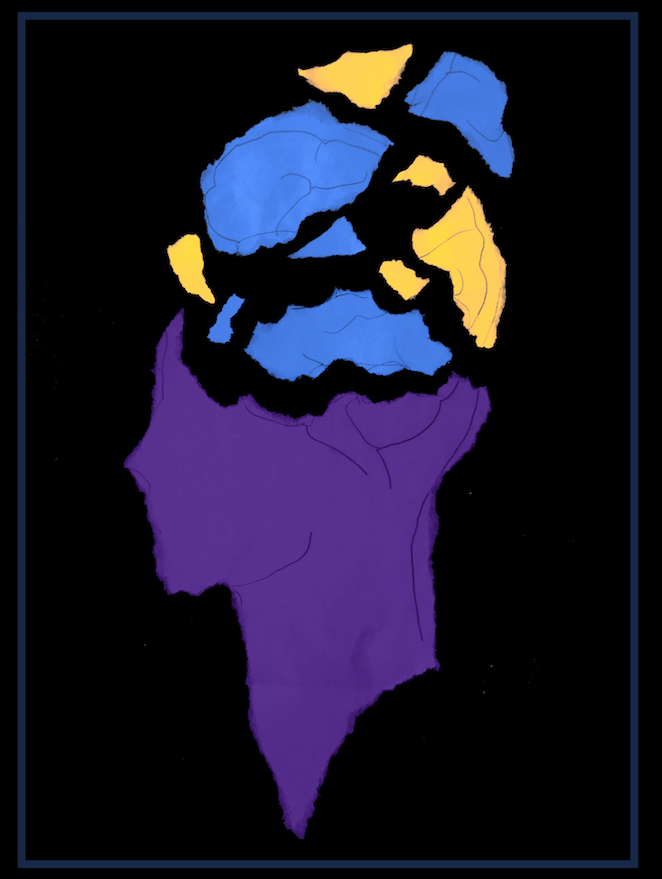 Faculty and staff across the university are coming together in a collaborative effort to elevate mental health on campus using the framework of the Jed Foundation.
The university's partnership with Jed, a non-profit that aims at pinpointing and addressing causative mechanisms of suicide, unifies efforts being executed throughout the university to address growing concerns of anxiety and depression amongst adolescents, according to Annette Molyneux, assistant vice president of Student Life and director of the university's Office of Counseling and Health Services.
"Everyone is doing something because people on campus recognize that there's an issue here and we have to figure out how to address it," Molyneux said. "It's about trying to connect all the pieces on campus where people are already engaged and doing excellent work to address mental health concerns."
Molyneux stressed the importance of engaging faculty and staff across the university — not merely counseling staff — in the fight to increase student wellness.
"You can't just depend on the counseling center to do this job — it doesn't work. It's a full campus responsibility," she said. "That's the primary goal and focus of the Jed initiative: to try to get the campus to own responsibility."
The Jed initiative has connected critical sectors of the university including representatives of the university police department, facilities, the provost's office, athletics and from the medical school and Center City campus. In addition, it has emphasized support from deans across the university who have consequently garnered reinforcement from their faculty members and professors.
"These are spheres of influence that we need to make sure we're connecting," she said, explaining how the initiative draws on identifying what's already being done and finding ways to support pre-existing efforts so they can be expanded and replicated in other areas of the university.
Overall, she said, it seamlessly merges various endeavors that share a singular purpose in a way that maximizes a student's resources through connections they already have throughout the university.
"We don't need to take over anything; we're just trying to bring people together," she said. "It's not about trying to have everyone do something in one particular way. We have a reservoir of best practices we can offer, but people here have areas that they're really skilled at and they know their students; they know their area of expertise."
In order to tackle mental health concerns in a well-rounded way, an array of task teams have been formed, she said. Each team has a particular purpose and includes members from across campus that are responsible for pulling in people from their particular area of expertise to engage as much of campus as possible.
"Our committees are all really skilled, talented people and they are from all areas of campus," she said. "It covers a wide range."
Though all members are part of the strategic planning team that works to ensure overall productivity of the group's efforts, there are also more specific committees geared at addressing explicit components of the mental health equation, like developing life skills and fostering resilience as well as promoting social connectedness. There are also specific teams dedicated to identifying students at risk, increasing help-seeking behavior and providing substance abuse and mental health services. Lastly, she explained, there is a committee dedicated to restricting access to potentially lethal means.
Molyneux explained how they are also in the process of pulling together a wellness committee, because in the end, she wants to see campus having a true wellness focus, though she noted there are lots of pieces to this aspiration.
Ultimately, she explained, this needs to encapsulate a culture shift focused on empowering students to be able to survive unanticipated challenges. This, she said, requires helping students to reframe their attitudes while also teaching skills involving coping and resilience to survive — and learn from — failure and other disappointments.  
Moreover, she said wellness activities need to dominate campus to help distressed students detach and relax from anxiousness and depression. She said there needs to be designated areas where students can disconnect and that students also need to understand the importance of sleep and staying socially — not just digitally — connected despite their busy schedules. Addressing drug and alcohol abuse problems is also crucial to advancing overall campus wellness, she added.
"We're trying to integrate all that in, managing the incredible anxiety and depression that students walk around with," she said. "It's just about addressing these issues and being really upfront and open about it."
While she noted that Drexel students in particular express high levels of stress due to hectic schedules and high expectations, she said that it is a national problem that needs to be further acknowledged.
"Our students nationally struggle with anxiety and depression to a level we've never seen before. It's a national crisis," she said.
Ultimately, the Jed Foundation and Drexel's partnership with the program is a response to this growing issue.
"Students are presenting extraordinarily high levels of anxiety and depression and we're all struggling with trying to figure out what's going on and how do we deal with this," she said. "It's a necessity — we have to do something."
While she noted that changes won't happen overnight, she said that great strides will be made if everyone continues to work together.
"Culture change takes a long time. It's a slow process but its moving and the fact that we have such great support from our upper administration makes a huge difference," Molyneux said. "What is really encouraging to me is how excited, energetic and passionate people are about addressing this issue. Our faculty and staff are really wonderful people who are really committed to taking care of their students, and they're eager to learn ways to try to help."