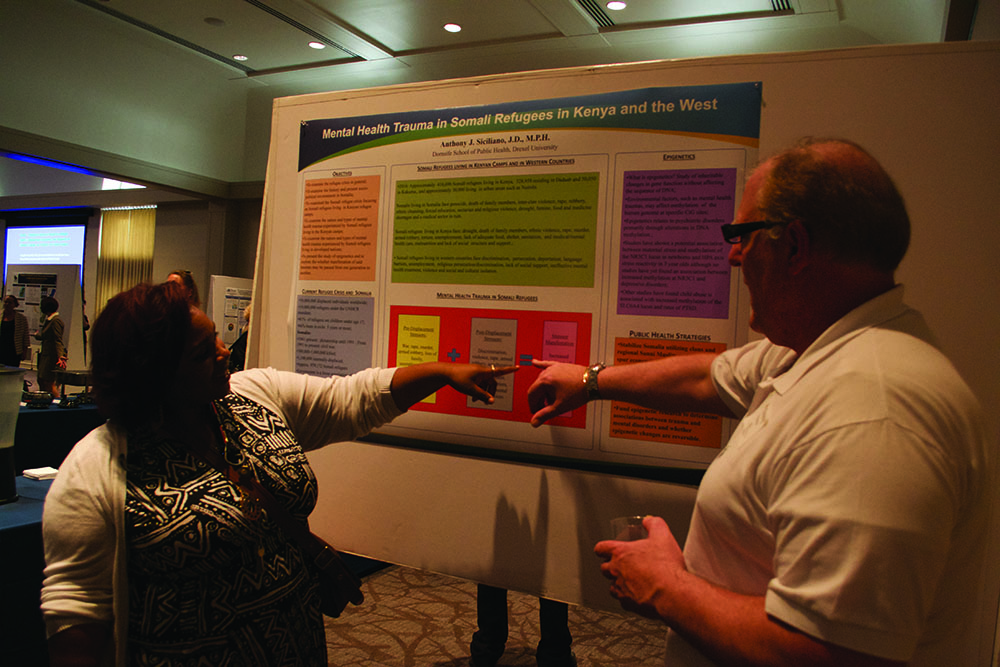 Drexel University's research community is not constrained to the borders of the United States.
Professors are conducting research geared towards developing effective wildlife conservation policies in Africa, learning about fruit fly wing development through digital cell modeling and determining intergenerational volunteerism's effect on health.
These Drexel University research projects all reach beyond U.S. borders in some way, and were all represented at Drexel's first International Research Showcase the evening of May 26 in Behrakis Hall.
"It's an opportunity to celebrate the research that people are doing that's international. It's either the content, the challenges, or the partners … it's a great opportunity for our students and our faculty to show off their work," Julie Mostov, senior vice provost of Global Initiatives, said.
The event started with four-minute flash presentations from over a dozen researchers working on projects that have an international scope.
Some of the projects have ties or similar goals. These similarities gave researchers the opportunity to compare research and network in an attempt to make connections and discuss potential collaborations. Mostov acknowledged this fact and explained how it was possible for new connections to be made.
"A number of the faculty members were surprised to find out that people in different schools or colleges were doing work that in some way intersects with their work," Mostov explained.
"So, we're trying to encourage that cross-disciplinary activity at Drexel, and this is a good opportunity to do so," she continued.
Graduate students were also given a forum to discuss their work in a poster presentation portion of the event. There were refreshments in the middle of a room filled with posters pinned to large boards. At each poster there was a graduate student ready to answer any questions about — or to provide a quick overview of — their work. The topics were diverse; there were posters about research in the fields of biology, chemistry, health and social science among other disciplines.
This event was not only a networking opportunity for the researchers involved, but also a chance for representatives from Drexel's Study Abroad program to make connections with international researchers and network with Drexel students.
"We're always interested in who's doing international research … We're here to connect with faculty members and to find ways to further collaborate," Daniela Ascarelli, Assistant Vice Provost of International Programs and Director of Drexel's Study Abroad program, said.
The four-minute flash presentations, in which each researcher had four minutes to describe their project, were a challenge for presenters. The fact that the majority of projects represented have large scope seemed to only compound this challenge. However, the time constraint was necessary in order to allow a large number of presenters to describe their projects.
The Office of International Programs was extremely happy with how smoothly the event went despite it being the first of its kind.
"This is our first time … we think that it's actually been successful. This is going to be a yearly event, and we'll talk about what smaller events we can have and how we can incorporate undergraduate students," Mostov explained.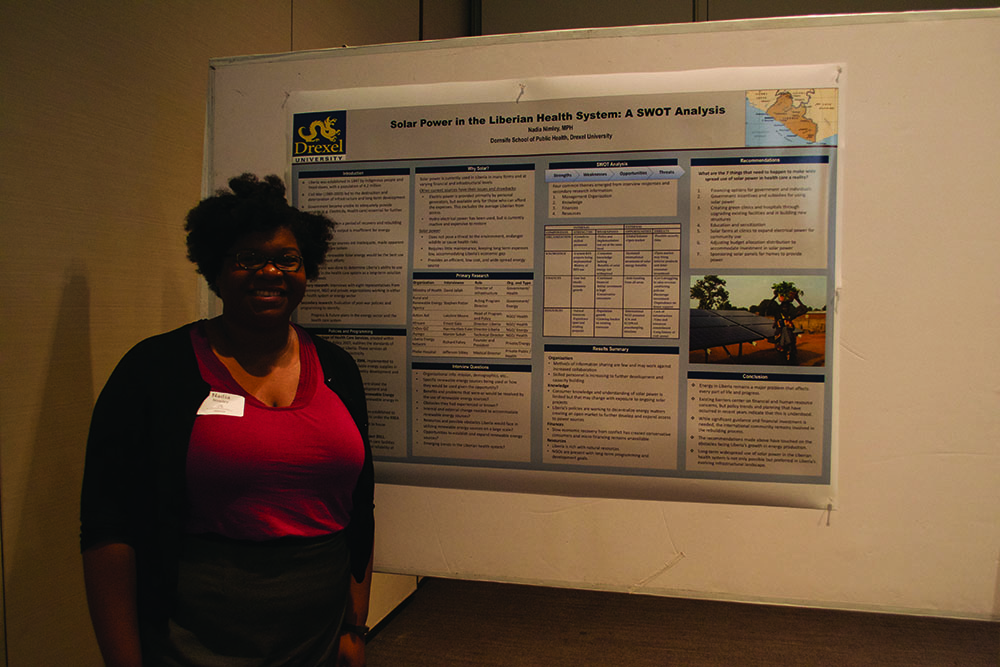 The Office of International Programs' main goal is to build partnerships with international universities and institutes in order to increase the opportunities for collaboration and mobility. This event constituted an effort to achieve this goal, and it also fit well into Drexel's larger goal of expanding its global impact.