Former interim dean of LeBow College of Business Paul Jensen has moved to the permanent role of dean of the business school, Drexel University announced April 11.
The announcement came less than a year after he was appointed interim dean. Last July, Jensen assumed the provisional role when former LeBow dean Frank Linnehan retired.
During his nine-month tenure as interim dean, Jensen increased support for research and implemented a three-year strategic plan that strengthens faculty research and business partnerships.
"It became clear that the best choice for permanent dean was already performing the duties," President John A. Fry said in an open letter on DrexelNow, following an extensive international search for the role led by Thomas Kline School of Law dean, Daniel Filler.  "We are confident that the plan will bolster interdisciplinary curricula and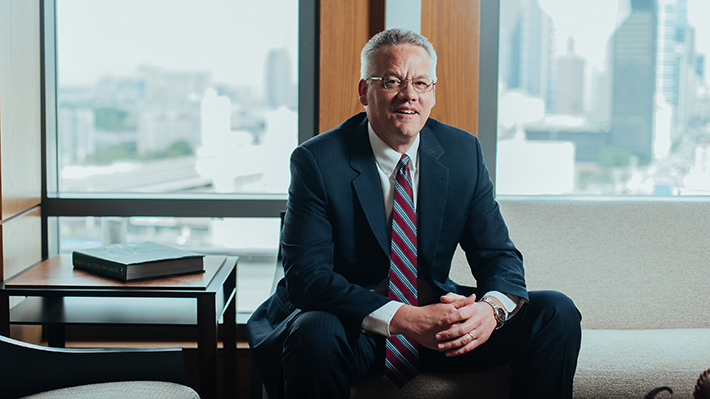 better prepare LeBow students for success in a rapidly changing economy."
Jensen, who received his PhD from Pennsylvania State University, has held various positions at the administrative and leadership levels throughout his decades-long career at Drexel. He served as associate dean of the college for eight years, where he improved the undergraduate and graduate programs; as director of LeBow's PhD program for six years, he increased enrollment; and in 2016, he oversaw program restructuring for the Center for Hospitality and Sport Management as interim director of the department.
"I am thrilled to have the opportunity to lead LeBow College of Business during this very exciting time for business education," Jensen said in a statement. "As technological disruptions are transforming business and society at a pace that is unprecedented, and companies are having to rethink their business models and address significant talent gaps, colleges and universities need to evolve to help fill these gaps and offer solutions."