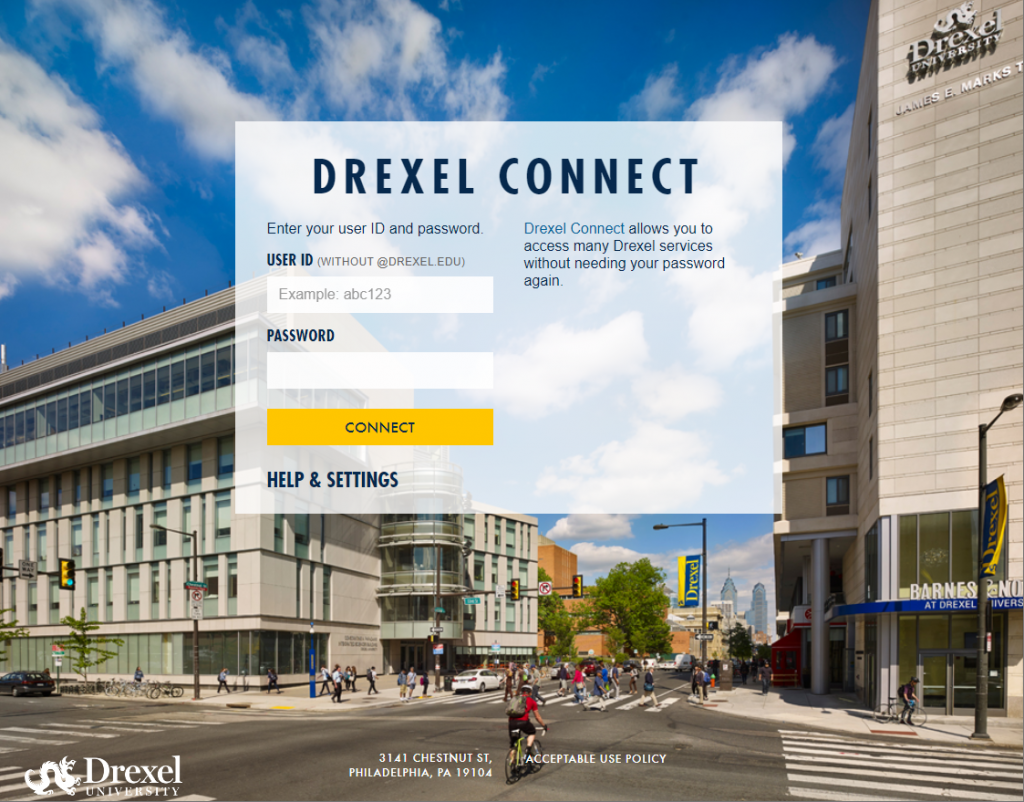 As incoming freshmen, new Drexel University students must learn to navigate various student portals, which can be overwhelming with many different websites all starting with the word "Drexel."
After receiving a user ID and creating a password, your first stop is DrexelOne at one.drexel.edu. After authentication, you will see many different boxes and tabs that you can click through.
The Welcome Page holds various information to see at a glance or access quickly. This includes the Student Checklist, which lists items that you need to complete or else your account may be put on academic hold, and My Success Team, which displays the contact information for advisors specifically assigned to you.
The next tab is Academics. It is essential for registering for classes and ensuring you are on track to graduate. It also has links to library resources, research opportunities and your transcript.
Under the Registration box, the DegreeWorks Graduation Requirements is an important site that tracks completed and outstanding courses required to obtain your degree. Information unique to you is at the top, including your program, GPA and academic standing. As you scroll down, the list of requirements is broken down into several sections, including requirements for general education, your major, the Honors program, co-op and any minors you add. As the official checklist for your credit requirements, it is important to check DegreeWorks when creating a plan of study or preparing to register for your next term of courses.
Be sure to explore the other tabs in DrexelOne as they cover every aspect that you may need to alter during your time here. Here is a brief description of the most important uses of each tab:
Billing + Financial Aid: pay tuition and view scholarships
Co-op + Career Services: upload your resume and search for co-ops
Employee (only available if you are working at the university or have work-study funding): record your hours working
Campus + Community: view housing and dining information
Another important site to access is Drexel Learn (aka Blackboard Learn) at learn.drexel.edu. This is where you access all of your current courses and grades. After selecting the Courses tab on the left, you will see that each class for the term has its own box to open up the page for that course. Each professor sets up the page in their own way, so it is important to figure out where the syllabus, course materials and assignments will be stored for each class.
Within Drexel Learn, the Calendar tab is useful for seeing when assignments are due in relation to each other across all courses. Additionally, the Grades tab provides a quick view of your overall grade for each course and the grades you received on the last couple of assignments. Your full grade breakdown can be viewed after clicking the "View all work" link.
There are many other Drexel websites that will be useful throughout your time here, but DrexelOne and Drexel Learn are two of the most important sites for your success as a student. If you have questions, go to ask.drexel.edu to see frequently asked questions or to submit a new one. You can also email any questions to your academic advisor.