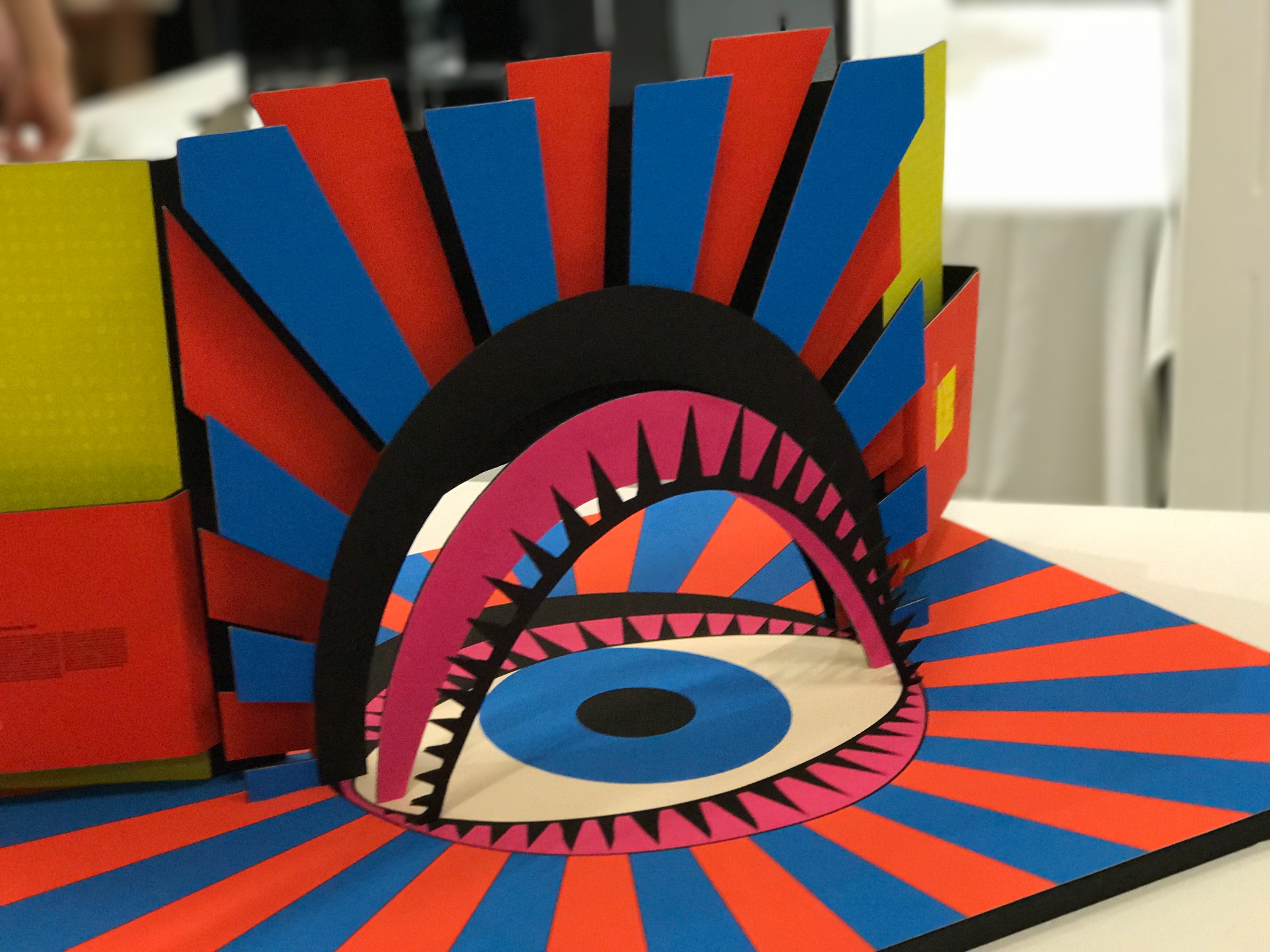 Family and friends of graduates, professors and potential employers packed into Drexel University's Leonard Pearlstein Gallery June 12 for the Westphal College of Media Arts & Design annual Graphic Design Senior Show.
This year 38 students displayed their work, presenting everything from logos to packaging created in product design courses to interactive senior projects. The newly minted graduates each stood beside displays presenting their best creations over the last four years.
"This was a publications project," Brent Jones said, describing his favorite creation, a collection of booklets called "Pieces." "It focused on typography."
"Pieces" consists of one folder containing four original booklets displaying a new typeface Jones created, a famous typography book, a famous typographer and an alphabet.
"Figuring out the size and dimensions and fitting them all in this thing was definitely the trickiest part," Jones said of the project, explaining that each booklet fits precisely into the publication until removed for viewing.
Another student, Eric Bush, described a project he enjoyed — recreating the movie poster for the film "Ex Machina." His iteration used precisely-placed Post-it notes to outline a human's profile against a black backdrop.
"It was so many elements combined into one," Bush said, explaining that he originally placed Post-its on a wall to photograph and then played with the file in photoshop.
Bush also designed "Grow," a simple pepper-growing kit with user-friendly packaging.
"The whole idea is easy-to-grow packaging," Bush explained, noting that it was compostable as well.
Stacks of personally-designed resumes and business cards were piled at each student's station. The event lasted from 7 to 9 p.m., giving attendees two hours to inquire about projects and circle through the exhibit.