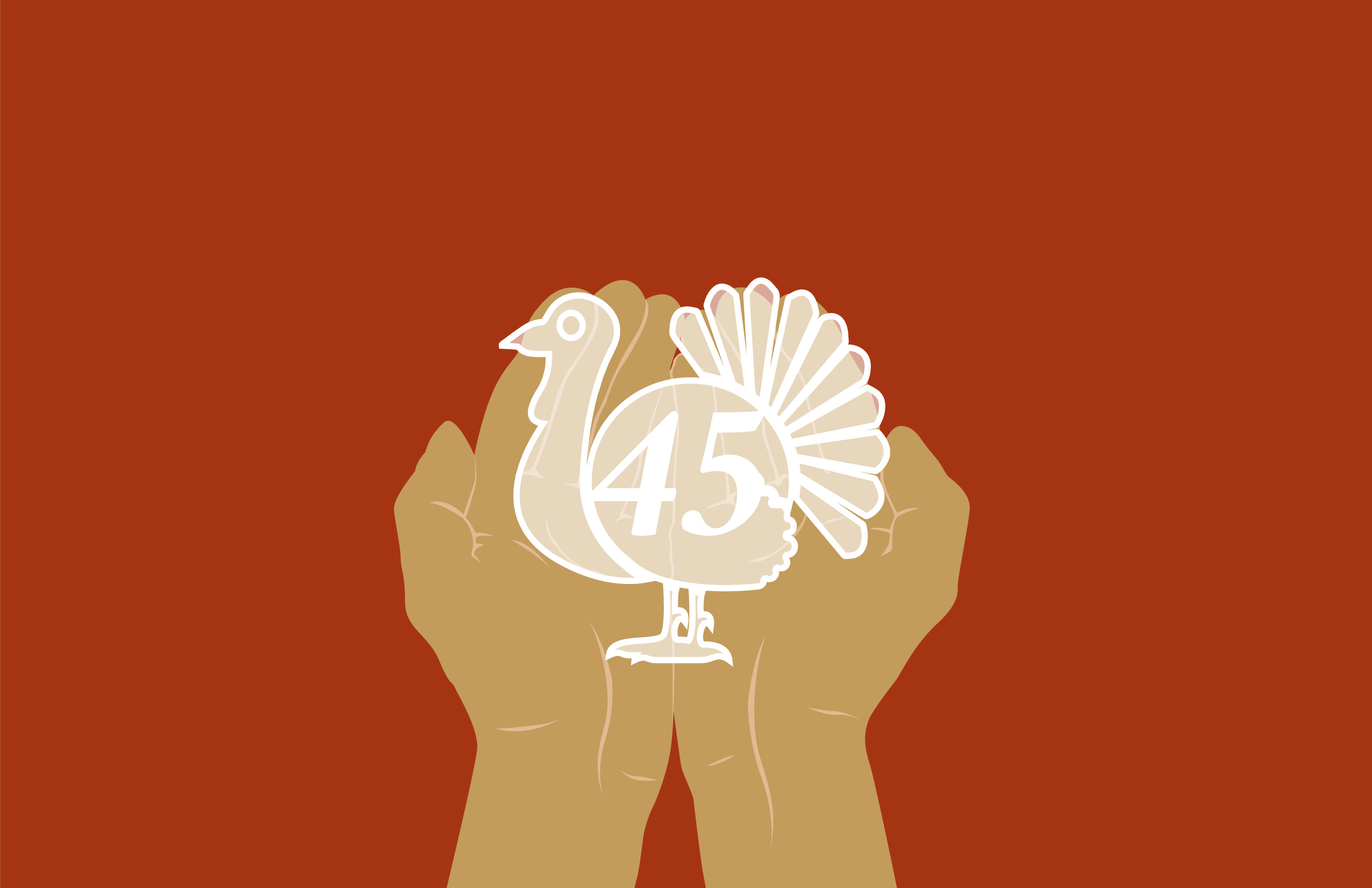 With the holidays just around the corner, Drexel University is pushing philanthropic efforts on Giving Tuesday, the international day of giving Nov. 27 that opposes the consumerism of Black Friday and Cyber Monday.
Andi Bricklin, associate director of digital marketing, explained that the focus of this year's Giving Tuesday is to raise funds for food security while also showcasing charitable efforts across the university.
"You take a day to give back to people who really can't celebrate all those holidays — that's really what the spirit of Giving Tuesday is about," Bricklin said. "This is a really good opportunity for us to talk about the civic engagement things that we do."
While funds are being raised for the EAT Cafe and Drexel Food Lab, two organizations concerned with feeding the community, Bricklin said the pinnacle of these efforts is the Alumni Turkey Project. The project helps underprivileged neighbors of the university to enjoy the tradition of gathering for a holiday meal with loved ones, by providing families with frozen turkeys and nourishing accompaniments to complete the meal.
"We're asking people to give the gift of tradition," she said. "We all celebrate our own traditions — and not everyone is always able to do that, so if we can give the gift of tradition to other people, it's really more than monetary."
A donation of $25 provides one family in West Philadelphia with a meal. All proceeds are used to support about 40 organizations that aim to help people in our community, like elderly individuals struggling with housing and food insecurity, those afflicted with HIV/AIDS, individuals in temporary or transitional housing, victims of domestic violence, as well as those who are served by Drexel's Dornsife Center for Neighborhood Partnerships and 11th Street Family Health Services.
"The people that receive them really do need them — and they look forward to them every year," Bricklin said.
Last year the project raised over $43,000, providing turkeys to hundreds of local families. This year, Bricklin says they are aiming to raise $45,000 to purchase about 1,800 turkeys, which will be distributed Dec. 13 by university volunteers.
"It's a simple thing that you can do to change somebody's life," she said. "It really does help."
Bricklin explained that giving turkeys has a more direct impact than traditional fundraising endeavors.
"You really see where your gift is going," she said, noting how those who are interested in supporting these efforts can donate online or by writing a check.
Now in its 45th year, the turkey project is the longest standing alumni tradition that the university has and it coincides with the core values of the university, Bricklin said.
"It's really an area that a lot of people support because it's what Drexel is about — being the most civically engaged university in the county. That's what the turkey project is about."
Giving Tuesday also marks "Thanks for Giving Day," a philanthropy awareness opportunity for students to thank a donor for their Drexel experience. From 10:30 a.m. to 1:30 p.m. at the Dragon Statue and Perelman Plaza, students are invited to write messages to donors.
"Philanthropy funds so many things on campus — not just scholarships, not just buildings, not just names on a plaque — but student programs, student life, athletics, buildings, facilities; the things that keep the lights on," Bricklin said.
And this, she said, relates to the mission of the turkey project.
"Something like the turkey project really shows what that gift [can do] and events like 'Thanks for Giving Day' make you realize some of the things you benefit from are intangible but necessary," she said.
Overall, she said that these manifestations of university philanthropy align with what this national holiday is all about.
"This is really in the spirit of Giving Tuesday."