Drexel University has reorganized commencement for 2016, President John A. Fry announced Jan. 21. Rather than attending individual college ceremonies like in previous years, graduates will take part in an inaugural university-wide commencement at Citizens Bank Park, home of the Philadelphia Phillies, June 11. There, Fry will confer Drexel University degrees completed during the academic year.
"[Citizens Bank Park] is the perfect venue to help us celebrate the accomplishments of our graduates as an entire University community," Fry wrote in a letter to the University community.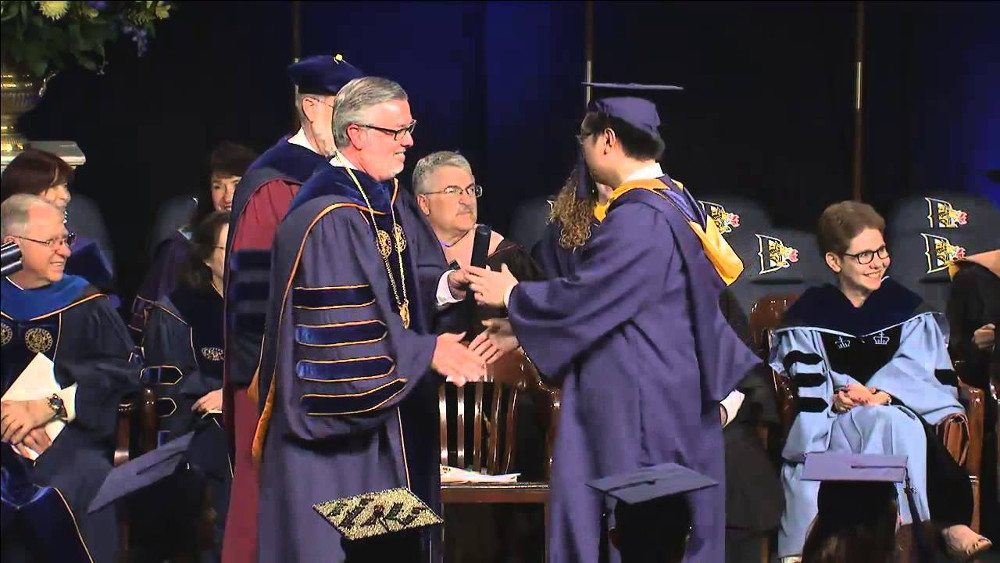 "This much larger venue will also provide our graduates the opportunity to invite more family and friends to join in the celebration. If you are planning to graduate in June, this is an especially momentous occasion, as you will take part in the inaugural Commencement ceremony of what we hope will be many at Citizens Bank Park," he continued.
Fry explained that the reorganization of commencement is an extension of the University administration's goal of strengthening the University community.
"For our incoming class, we introduced Fall Welcome Week, where new students engaged in activities and programs across campus and in Philadelphia," Fry wrote.
"This new approach to orientation helped to lay a foundation for student success. In the same way, we want to re-envision our graduation experience by bringing the Drexel community together to honor the accomplishments of our graduates and celebrate them as our newest alumni," he continued.
College- and school-specific ceremonies will take place in the two days prior to this commencement, though the locations have not yet been announced. As is customary, ceremonies for the Kline School of Law and the Drexel College of Medicine will be held in May.