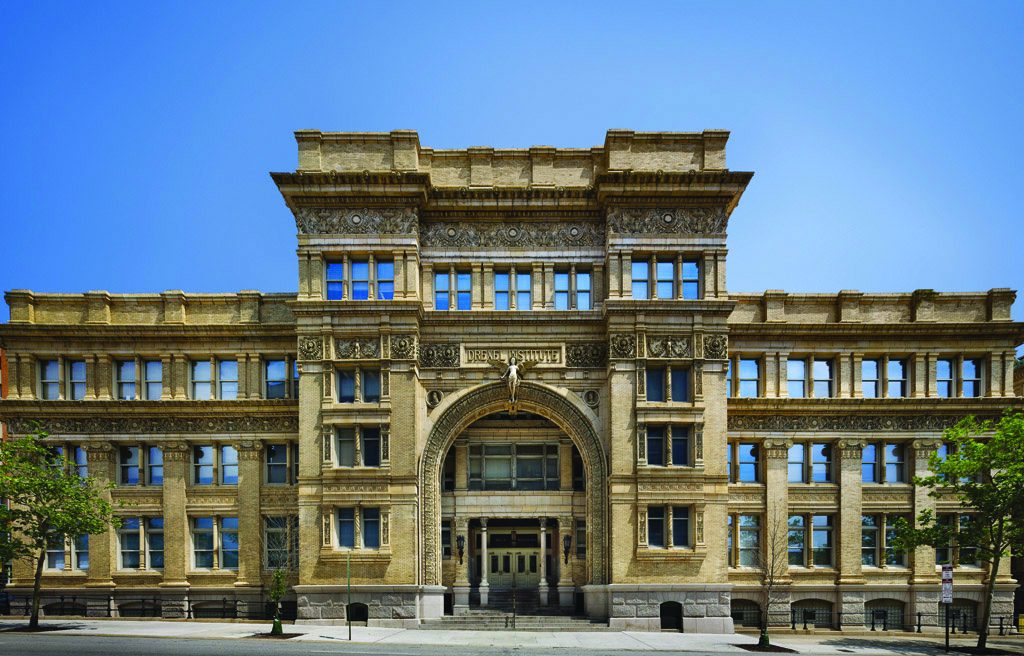 From Nov. 10 to  12, Drexel University families will have the opportunity to engage in campus activities, gaining insight into their student's collegiate life during Family Weekend.
Due to the Class of 2021's unprecedented size, Family Weekend 2017 is expected to be Drexel's largest yet.
"Last year we welcomed around 400 people on campus. This year, we are expecting double or maybe triple that," MacKenzie Luke, the director of New Student and Family Programs at Drexel, said.
Because of this, New Student and Family Programs worked to spread awareness of Family Weekend scheduling earlier than usual.
"We are working with a lot of great partners to increase programming for this year. One of these partners is the Drexel Family Association, who is co-hosting the Welcome Tailgate Friday night, as well as the DFA Parent Panel on Saturday," Luke said.
In addition, parents are not required to sign up for individual events in advance as they were in previous years to give families more flexibility to attend..
New events for this year's program include Dragons After Dark Quizzo, Little Dragons Movie Night, a Grit and Growth Mindset session, a two-year residency requirement information session and a Mural Arts Trolley Tour.
"I'm looking forward to taking my dad on the Mural Arts Tour because he enjoys photography and art so I can't wait to show him those things in my new city," Hannah Sturges, a first-year student from Maryland, said.
Luke is anticipating the success of the new Grit and Growth Mindset and two-year residency requirement sessions.
"[The] Grit and Growth Mindset session…will help parents and families assist their students through challenging times," Luke said.
Within this session, there is a panel of "resiliency experts," tackling the difficult topic of the transition to higher education and a new atmosphere.
The New Student and Family Programs department also utilizes feedback from previous Family Weekend events to determine which sessions should be created or should continue. The residency requirement session, for example, was developed because many families had questions about the requirement over the past year.
Drexel is also hosting successful events from previous Family Weekends; returning events include the Student Success Workshop and co-op sessions as well as the popular Casino Night.
Luke's favorite event during the weekend is the Dean's Family Weekend Welcome Tailgate. "It is a nice opportunity to mingle with other parents and Student Life staff."
The Student Basketball Tailgate, which celebrates Drexel men's basketball's first home game of the season, is a partnership between Campus Activities Board , DAC Pack and The Good Idea Fund.
Georgie Manera, a fifth-year student and marketing director for CAB, is looking forward to the tailgate in particular, as well as the Campus Philly Great Philly Food Debate and the Co-Op Theatre Company's production of "Mutant Water Babies" at the Mandell Theater, which is a workshop production from Collaboration Town in New York City.
"I like to think that Family Weekend is a parent's opportunity to see campus through their student's eyes. Move-In Day, which is sometimes the last time a parent visited campus, can be hectic and overwhelming. I hope we've created an engaging but relaxed schedule of events for all of the family members who will be joining us," Luke explained.
"It's a great opportunity for students to showcase their campus, their talents and all the work they've done so far at Drexel," Manera said.
Information on scheduling and updates for Family Weekend can be found on the New Student and Family Programs' page on the Drexel University website.