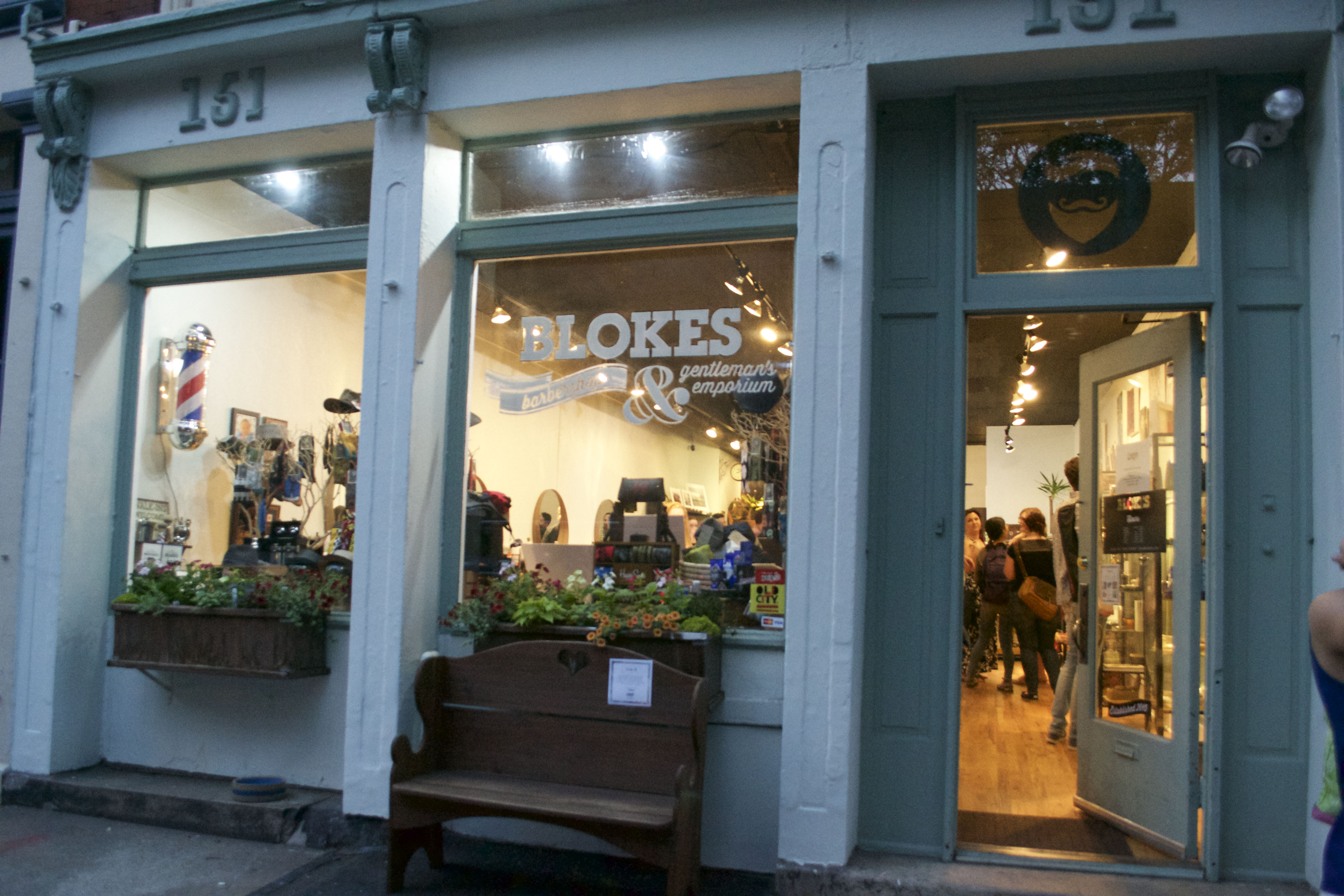 When Jesse Rosenstein noticed a lack of art in his friends' apartments, he decided to ask them why they didn't invest in it.
"They kept on saying that art was just too expensive," Rosenstein said.
This gave him an idea — he aimed to put together an event where students could buy art at affordable prices. Rosenstein, a Drexel senior who studies Public Relations and Marketing, brought this idea to fruition on May 20 when Bloke's Barbershop & Gentleman's Emporium served as the gallery for the event which was aptly named "Art for All."
As the cost of a college education continues to rise and the latest U.S. Census data shows a poverty rate of 14.8 percent, the monetary cost of art makes it inaccessible to a large portion of the population. Art for All aimed to tackle both of these issues by selling affordable art to college students and then giving the proceeds to "Art-Reach." Art-Reach is a nonprofit organization that connects traditionally underserved groups, such as people with disabilities or those coming from low-income communities, with the cultural experience of art.
"What I wanted to do was create an environment where, one, artists could get some exposure and have their artwork hanging on someone else's wall, and two, make it affordable for students so they can have something on their walls that they're proud of," Rosenstein stated.
The art on display was contributed by Rosenstein, his relatives, various Drexel students and others.
"It's a nice mix," Rosenstein said in reference to the donated pieces.
The event was well attended, and the large barbershop was packed with people admiring the art and socializing. There were paintings and pieces of photography hanging up, sitting on tables and leaning against the wall. One section of the store showed off hanging sculptures made from wood, glass, beads, and string.
"I bought a small picture, actually by Jesse, and it has a quote on the back. We're debating on what else to get while we're here," Emily Ballantyne, a good friend of Rosenstein, said.
The quote on the back was handwritten to add a personal touch. A large number of the people at the event knew either Rosenstein, the artists, the shop or someone involved with the setup.
The event was held in Bloke's Barbershop at 151 N. 3rd St. in Old City. The atmosphere of the barbershop matched the warm feel of the event, and while walking around guests seemed to forget that the venue was a barbershop and not, in fact, an art gallery.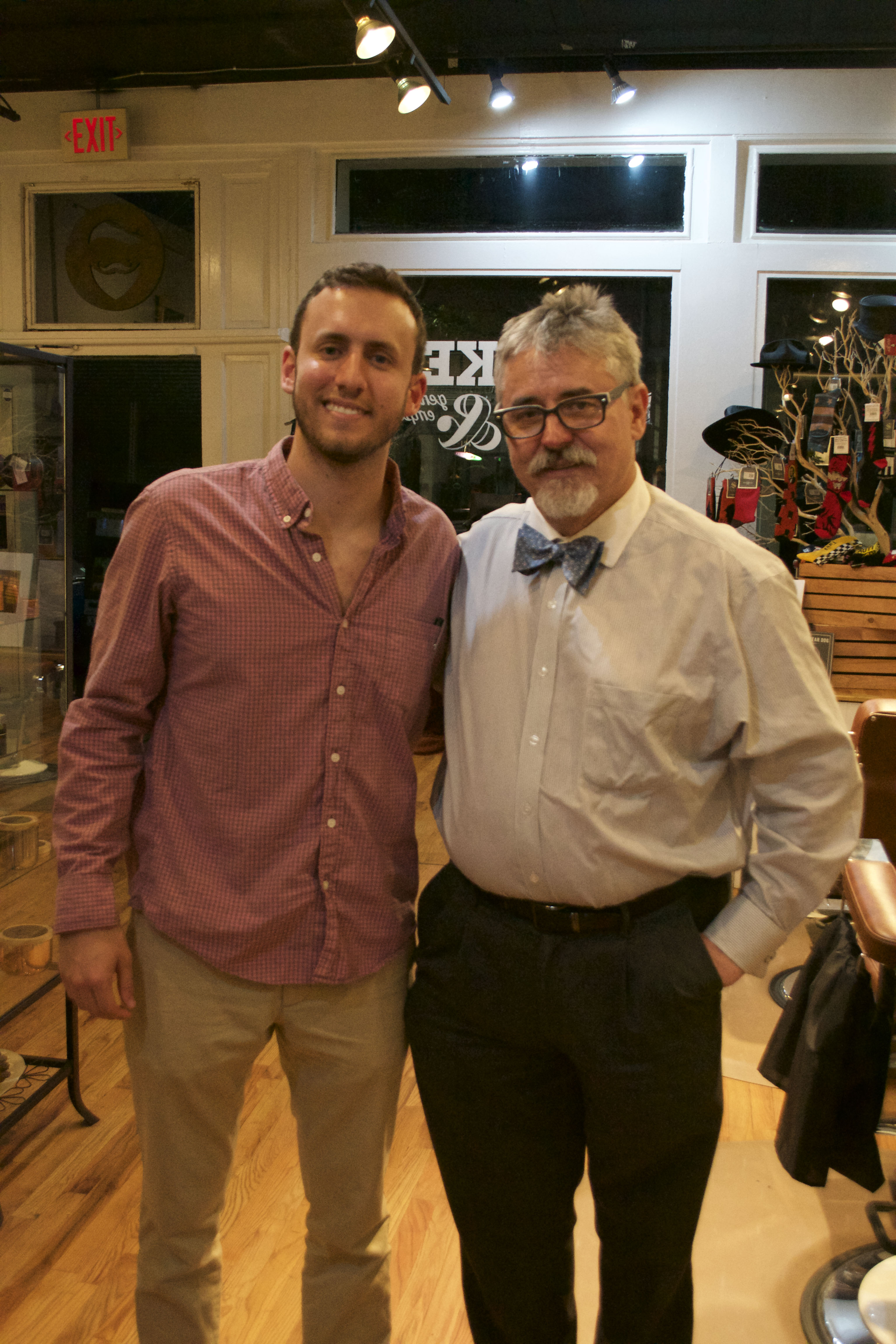 "My wife and I had a vision of opening up our own shop … we found the space, fell in love with the area and started to do the fitting out of the shop," Duke Dunne, who co-owns the shop with his wife Jill, stated.
"It's how we visualized it, and we always wanted to get into the art [scene] because we're both into art," he continued.
Rosenstein had originally approached Jill Dunne with the idea for the event. When Rosenstein told them that all of the proceeds would be going to Art-Reach, they agreed to host it. The couple loved the mission and the noble cause that the event would be supporting.
Duke enjoyed the night immensely.
"It's great. We've got everyone coming in, and obviously there are new people that were never in the shop before and didn't know we existed. It's all good … We hope to have everything sold, to make as much money as possible for Art-Reach," he stated.
Art-Reach, a non-profit organization, holds many events in conjunction with Philadelphia's cultural institutions and community service organizations.
"We do curated events where we take kids from the Pennsylvania School for the Deaf to the Pennsylvania ballet studios on North Broad and do a dance class through [American Sign Language]. We also just recently took kids from the Overbrook School for the Blind to the Barnes Foundation. They went in and had a sensory tour of some of the gallery rooms and got to do an art-making activity geared towards kids who are either blind or low vision," Charlie Miller, Director of Programming at Art-Reach, stated. The money raised at "Art For All" will help sponsor more trips such as these for Art-Reach in the future.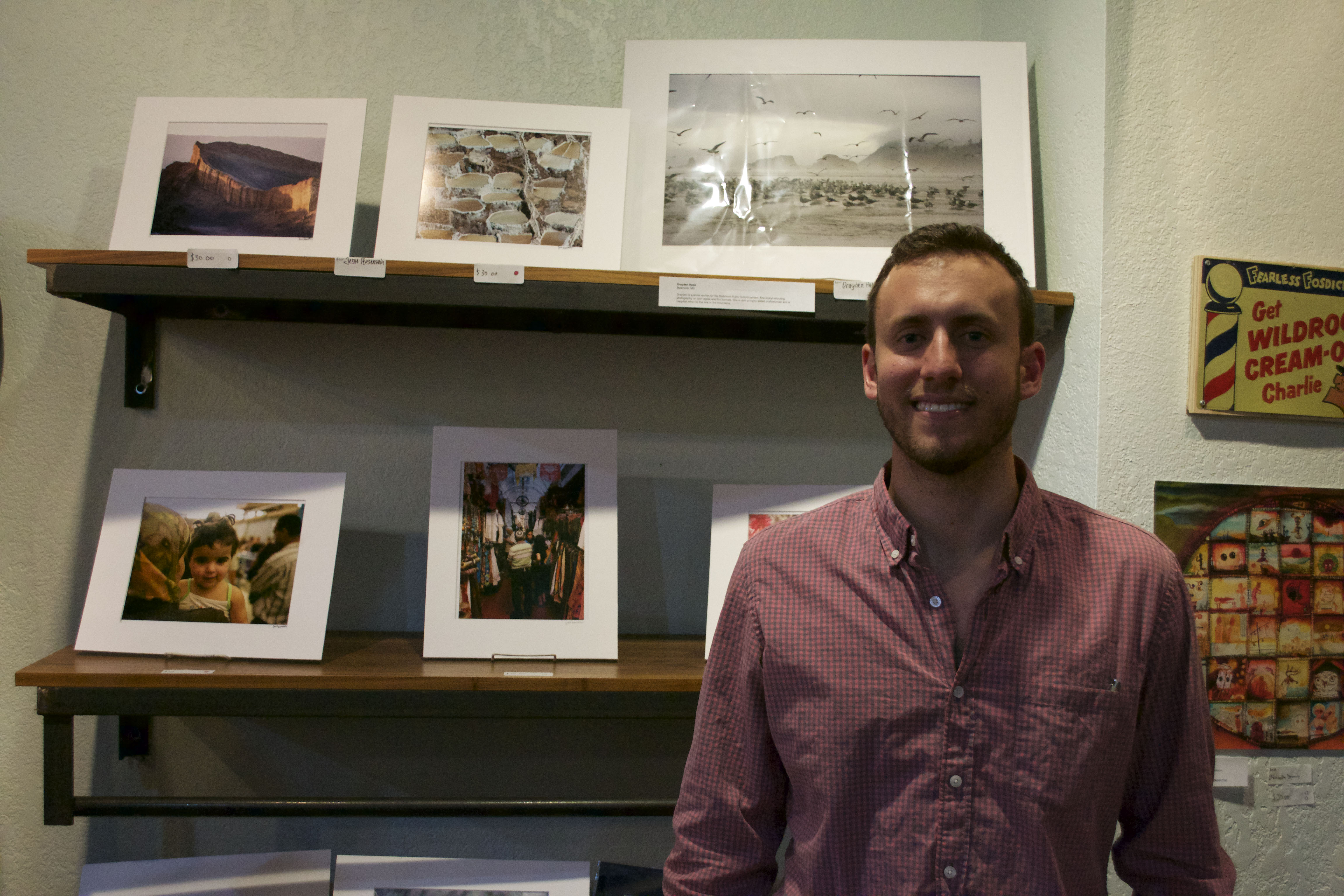 In total, more than $1000 were raised for Art-Reach through art sales at the event, and approximately 60 percent of the works available were sold. The leftover pieces of art will still be available for buyers at First Friday, an event on the first Friday of every month where all of the shops in the neighborhood of Old City around Bloke's Barbershop open their doors. All paintings not sold at the original event will be available for sale at the next First Friday, June 3.
For more information about Bloke's Barbershop & Gentleman's Emporium you can visit their website at www.blokesbarbershop.com or visit them at their location in Old City. For more information about Art-Reach you can visit their website at www.art-reach.org.