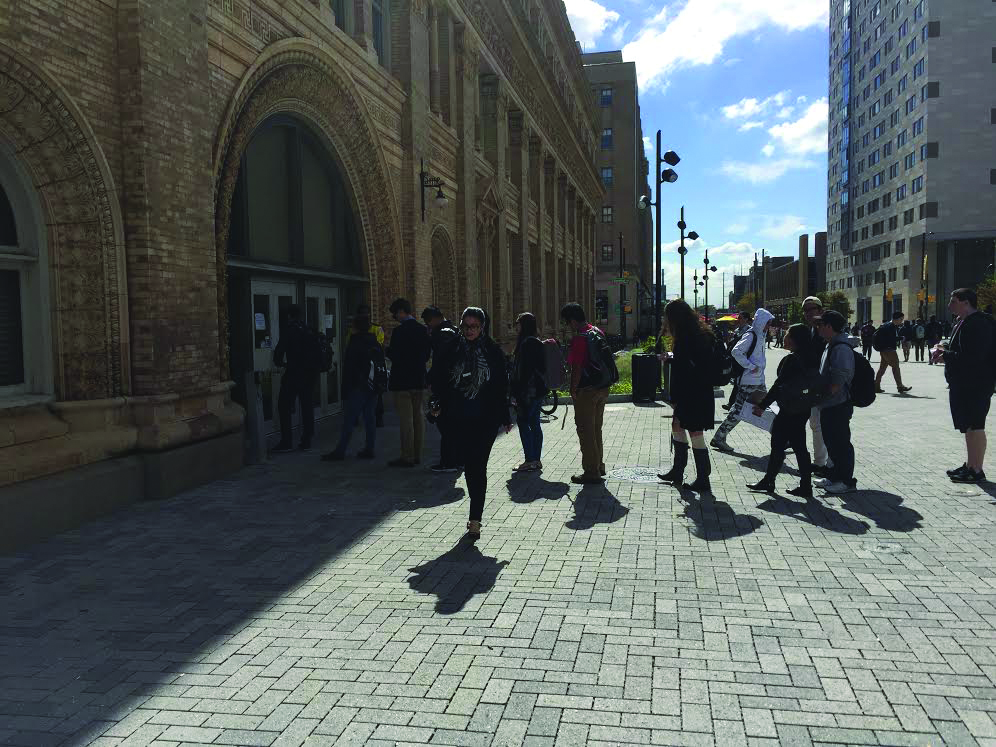 Drexel and all other universities in the Philadelphia area were on high alert Oct. 5 following a threat of violence posted anonymously online. In response, Drexel increased its security, posting officials in and around all campus buildings. Although the threat was not carried out, President John A. Fry wrote a letter to the University community Oct. 6 indicating that the increased security would remain until further notice. He also stated that the University's security policy was under review.
The threat that sparked the increase in security occurred Oct. 2 on the website 4chan—the same site used by Oregon shooter Christopher Harper-Mercer. It began with a reference to the Harper-Mercer, stating"[T]he first of our kind has struck fear into the hearts of America. His cries have been heard, even by the President."
"On October 5, 2015 at 1:00 PM CT, a fellow robot will take up arms against a university near Philadelphia. His cries will be heard, his victims will cower in fear, and the strength of the Union will decay a little more," the threat continued.
Upon discovery, the FBI and the Bureau of Alcohol, Tobacco, Firearms and Explosives informed Pennsylvania and New Jersey schools in the Philadelphia area of the threat.
Fry outlined the initial cautionary measures the University took in his letter to the community, stating that the most visible measure in increased security would be the requirement of Drexel IDs to enter the University's buildings.
Regardless of the steps taken to ensure student safety, classes continued as scheduled the day of the threat. However, not all students felt comfortable venturing to campus.
"It seems like cancelling classes would've just been easier," freshman Matthew Brown said. "All day everybody was sitting is class just waiting to hear gunshots or something—not that many people showed up to class in the first place," he continued
As 2 p.m. came and went, it appeared that all anxiety revolving the anonymous threat was misplaced. The afternoon of Oct. 5 at Drexel University, as well as every other Philadelphia area school, proved to be routine and uneventful. "I was honestly really scared all day," sophomore Amanda Miller admitted. "When nothing happened it was this huge relief," she continued.
Fry's Oct. 6 letter to update students of the status of Drexel security for the next few days expressed relief as well. However, Fry noted that the added security would not immediately dissolve.
"We will continue to require Drexel IDs to enter our buildings as we follow up on this situation with the FBI and Philadelphia Police, so please remember to have your ID at all times," Fry wrote. He continued, noting that this event would leave a mark on future campus security, "I am putting together a task force of senior administrators to review our security practices and needs going forward, including procedures for accessing buildings."
He continued, "Drexel is a safe place and we want to ensure that our students and employees as well as colleagues and neighbors who visit our campus can move freely and conveniently."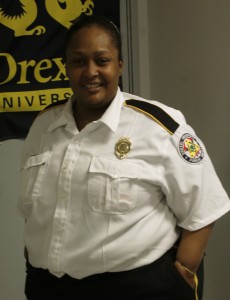 Toshika Hollis, one of the added public safety members commented on student's reactions to the added security, "It's been going smooth. We have some people [who] don't want to give their ID but that's just them not used to doing it. It's for their safety."
Hollis went on to comment that this was her first day working for Drexel, on what she called the special detail security, "Everybody's volunteer [for detail security]. So once you volunteered and signed up you check the IDs," she said.
Sophomore Demitria Apostolos shared her thoughts on continuing higher security practices, "I don't know. I'm like indifferent. I think it's kinda annoying but it makes me feel more safe."
"I think scanning into buildings is a good idea in the city. Like it's annoying but it's safer," fellow sophomore Kylie Stetler agreed. "I think the 'increased security' is bullsh-t [be]cause there are literally no public safety people anywhere around my classes."
The University has not yet released information on Drexel's revised security program or when the revisions will come into effect.