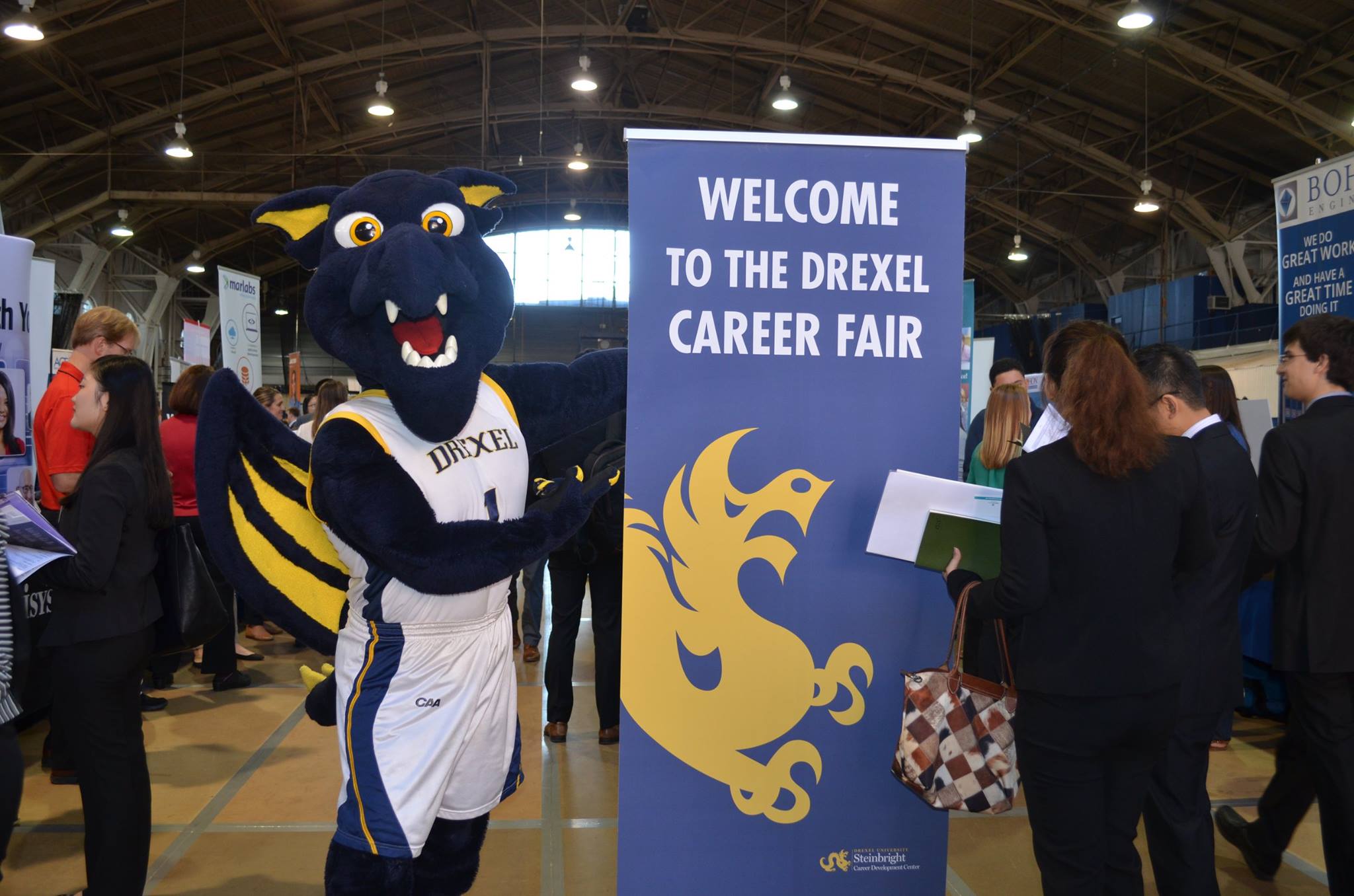 This year's Fall Career Fair, hosted by the Steinbright Career Development Center, will be held Thursday, Oct. 11, from 10 a.m. to 3 p.m. in the Drexel University Armory.
The career fair is open to all Drexel students but will benefit those seeking full-time work the most, according to Helena Reid, a career services coordinator at SCDC.
A list of companies that will be present at the fair is on the Steinbright website. Barclays, Bloomberg, Comcast, Johnson & Johnson, Lockheed Martin, and Oracle are just some of the organizations that will be represented.
"The career fair will be similar [to those in the past] but there are always new employers that attend the career fair every year," Reid commented.
There will be several workshops in preparation for the event. These workshops will help students learn how to properly research companies they are interested in speaking with, Reid told the Triangle. Additionally, students planning to attend should bring their resumes to be critiqued.
The workshops will be held Tuesday, Oct. 9, from 11 a.m. to 12 p.m., 3 to 4 p.m. and 5 to 6 p.m. and Wednesday, Oct. 10, from 1 to 2 p.m. and 4 to 5 p.m.
Resume tips for students can be found on the Steinbright website. SCDC also holds drop-in hours for students to go over their resumes with career counselors.
"Students should do their research on the employers they want to speak with and practice their 30-second introduction. [They should also] bring several copies of their resume," Reid said in an email to The Triangle, when asked how students should prepare for the career fair.
To attend the event, students must complete and print a name badge, which can also be found on the Steinbright website.
The Engineering and Technology Career Fair that took place in February was a success, and there will be another engineering- and technology-specific career fair in the near future, with the date to be announced.
"Ask for business cards and follow-up with thank-you emails within 48 hours. Remember to breathe," Reid advises.