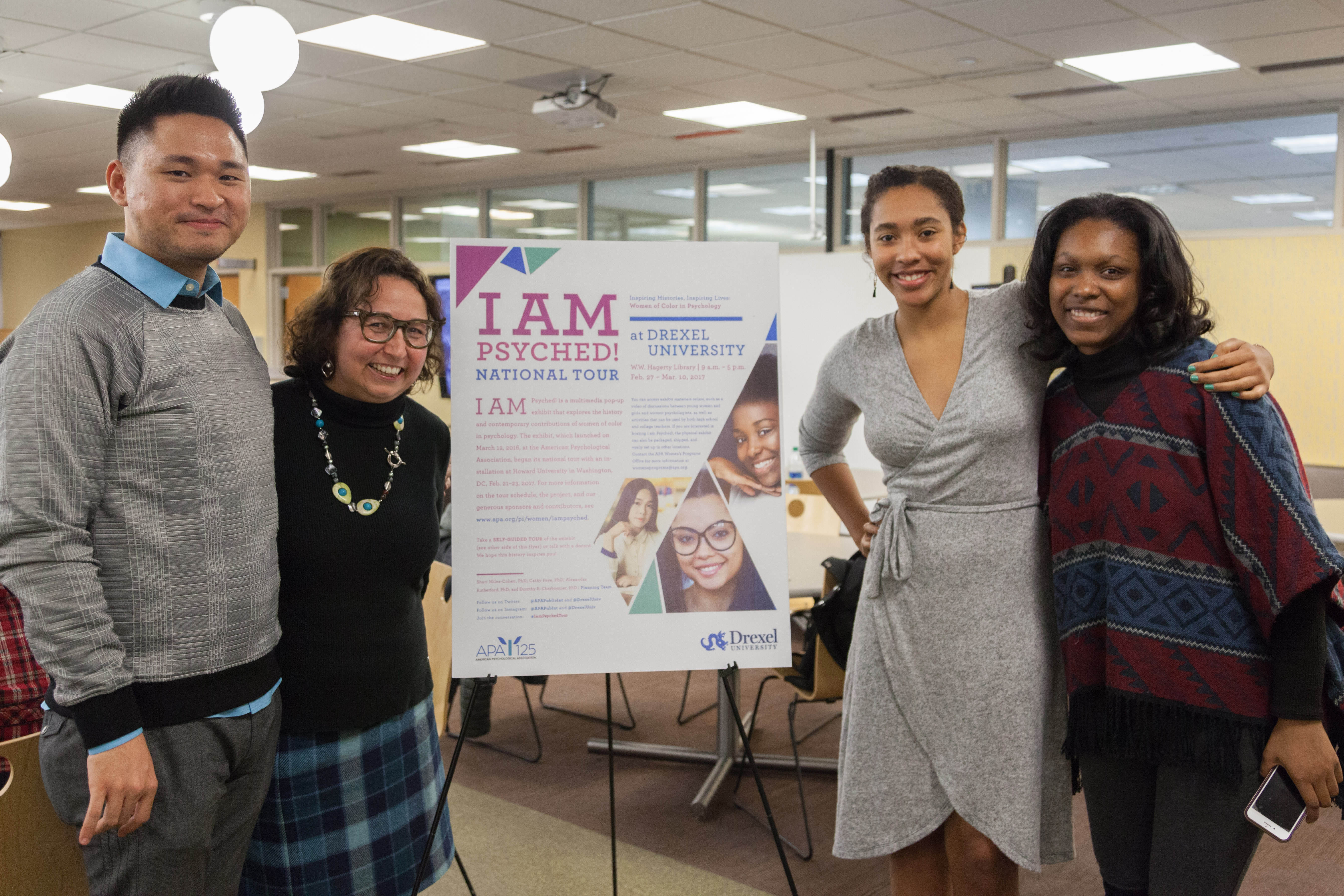 From Feb. 27 to March 10, the Bookmark Cafe hosted the traveling American Psychological Association exhibit "I am Psyched! Inspiring Histories, Inspiring Lives: Women of Color in Psychology."
The exhibit was centered around women of color who worked in psychology when the field was still primarily occupied by white men. It was curated by a group of high school girls in Washington, D.C., under the direction of the APA.
Dorothy Charbonnier, an assistant teaching professor in the College of Arts and Sciences, coordinated the exhibit's arrival at Drexel — the second stop on its U.S. tour.
She secured the exhibit's arrival and got together a group of four students to physically assemble the exhibit when it arrived to the university in boxes.
Junior psychology major Gemmika Champion, was one of the students who put the exhibit together. She said she was part of a group of students who did initial research on the women the APA featured in the exhibit.
"I think it's really important to emphasize the accomplishments of women of color and women in psychology in general," Champion said.
At the entrance to the exhibit sat a kiosk with papers that allowed visitors to experience "self-guided tours" and interact with its three panels.
The panels tell the stories of black woman pioneers in psychology like Mamie Phipps Clark, whose research on the effects of racial segregation on black children was cited in the Supreme Court case that resulted in the desegregation of public schools, Brown v. Board of Education.
Charbonnier said she thought everyone could relate with the exhibit in some way. She spoke about another woman featured in the exhibit, Inez Prosser, who was the first African-American woman to earn a doctorate in psychology in the United States.
"Her story is very relatable," Charbonier said. "Not in that I wasn't allowed to get educated, I was allowed to get educated. But she had to take care of her family at the same time. She had younger brothers and sisters that she was in charge of and without her they wouldn't have survived."
Being a single mother herself, said she couldn't imagine how difficult this must have been for Prosser. She continued saying that many women still have to juggle studying, working and parenting today.
But the stakes were higher for Prosser because in order to secure her younger siblings' educations, she had to secure her own education first.
"I am Psyched" left Drexel March 10 for the third stop on its country-wide tour.