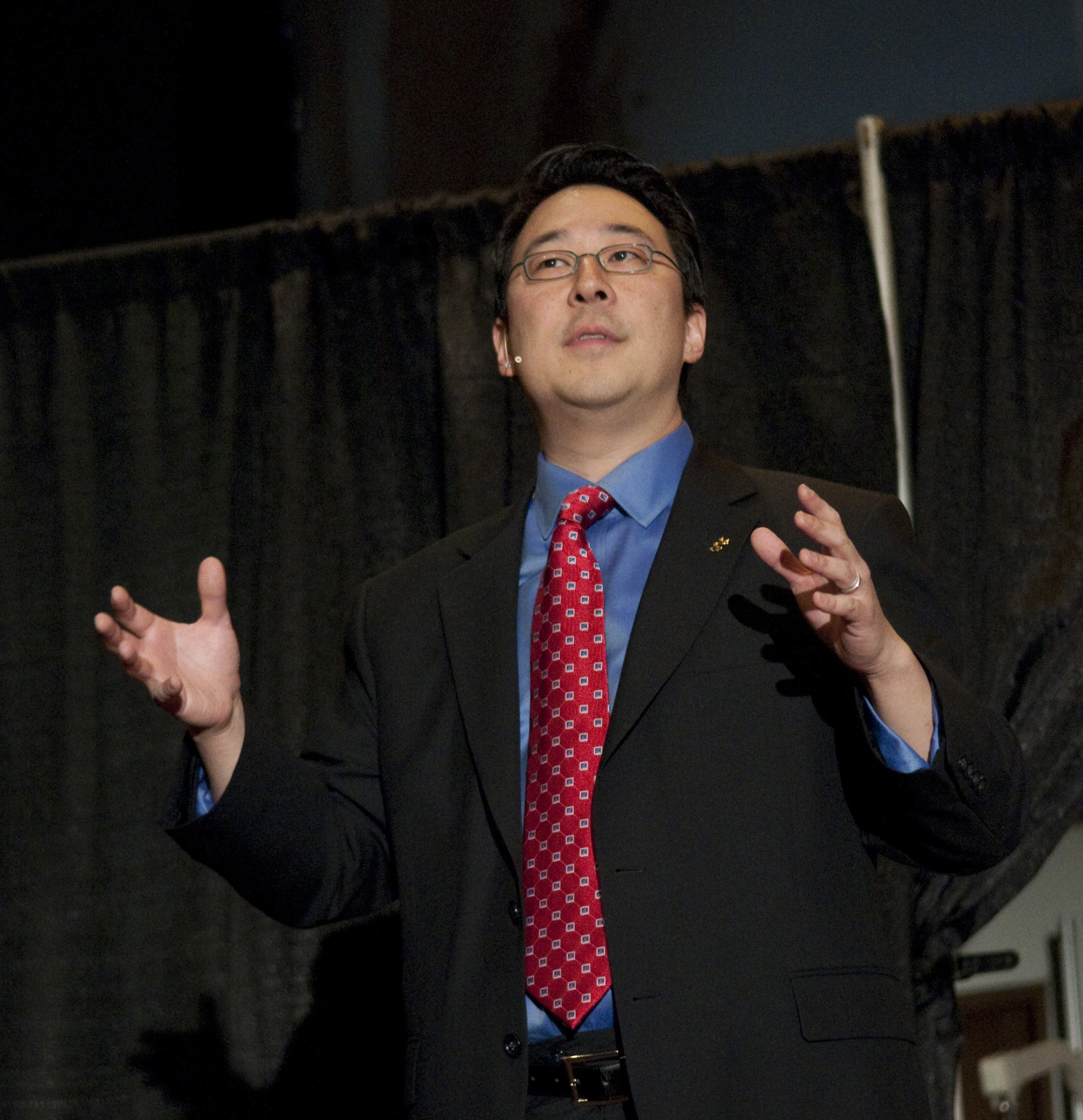 Youngmoo Kim, associate professor and director of the Drexel University Expressive and Creative Interaction Technologies Center and assistant dean of engineering for media technologies, will be taking a one-year sabbatical from Drexel to collaborate with Opera Philadelphia and explore the relationship that emerging technology can have with all stages of an operatic production.
No stranger to Opera Philadelphia, Kim is a member of the organization's American Repertoire Council, an initiative to incorporate new, American-composed operas into Opera Philadelphia's programming. He has also helped design an app for Opera on the Mall, an annual event on Independence Mall that showcases a free broadcast of an Opera Philadelphia performance.
Having had extensive experience with the integration of technology and the performing arts, Kim will in part be using his leave time to hopefully build bridges between opera, typically viewed as a historical form of entertainment, and younger, less-interested audiences. He plans on using cutting-edge technology to do so.
"Why do we still read 'Hamlet' and 'Macbeth'? It's because there are certain parts of the human condition that are relevant no matter if you're in the 17th century or the 21st century," Kim said of how opera has the potential to grow its viewership. "I think when you see a staging that was essentially established in the 19th century, then you sort of lose touch with that. … So, I'm very interested in finding ways to reestablish that connection."
Opera Philadelphia has already begun to experiment with the encouraged use of mobile devices during performances, a practice that is usually frowned upon by theatergoers, in an effort to enhance audience engagement. This season, during the opening night performance of "Ainadamar," there was a designated social media section at the back of the balcony so that a select group of media members, bloggers and Twitter enthusiasts could live-tweet their opera experience.
"We would love to explore ways of making that even easier, more engaging so people can share their ideas and opinions," Kim said. "The challenge there is that there are some people who want to do that, and there are some people who don't. There are some people who really want to focus on what's on stage, and that's great, and you don't want to distract those people."
Kim emphasizes that it is important to explore the possibilities for innovation outside of the opera house as well, likening the potential interest in an opera production to that of a Hollywood blockbuster.
"When a big movie is in production, like 'Star Wars,' there are all sorts of people following it, all sorts of things that leak out about it. People want to know who's going to be in it, that sort of thing," Kim said. "On a much, much, much smaller scale, things like that happen in opera as well. … I think there can be more in terms of telling people more about what to expect, but not giving away the surprises."
Experimenting with audience engagement will be only one aspect of his involvement with the organization, however. Kim will also work with various departments within Opera Philadelphia to find creative ways to bring new technologies to the organization.
"In general, during his sabbatical he's going to rotate around our various departments, and we'll all look for ways in which we can benefit the organization as a whole," David Levy, Opera Philadelphia's senior vice president of artistic operations, said. "We see his involvement in a number of our departments, including our production and technical departments for works on the stage, to see what kind of ideas and innovation we might be able to bring to our onstage practices."
Although Opera Philadelphia's upcoming season includes five productions of both traditional and unconventional operas, Kim doesn't anticipate his ideas will immediately affect the organization.
"Sabbatical really is an extended time period for exploration, and that's what I'm really looking forward to," Kim said. "We have ideas. We think they're good ideas, but they might turn out to be really, really dumb ideas.
Kim said, "My expectation is not that we're going to have a dramatic impact on works produced this season. It's really about the works that are in the production pipeline that will be staged in seasons to come."