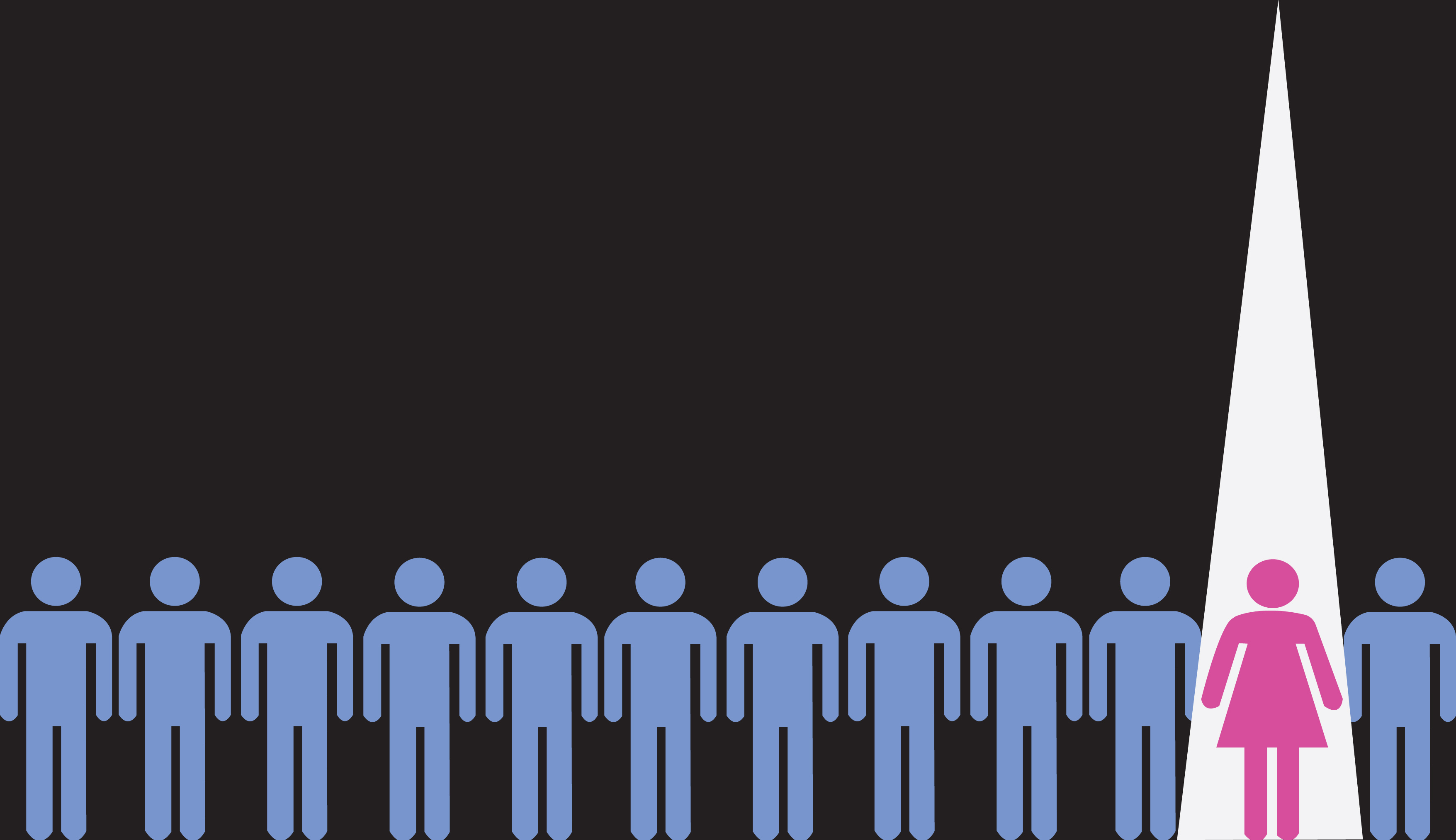 Elisabeth Wagner is in a large lecture hall in Main Building at Drexel University. The junior mechanical engineering major is one of around 40 to 60 students in her class. Looking around at the array of heads, she can only spot a handful of fellow women in the classroom.
When asked if Wagner feels like she can express herself in classes that are dominated by male students, she answered, "Yeah, I feel very comfortable doing that. I don't really have to worry if my answer is right or wrong because I'm already a stand out."
Wagner is an anomaly in the College of Engineering at Drexel University, solely because of her gender. Drexel University has a total undergraduate enrollment of 14,503 students. According to the U.S. News' college rankings and reviews, 51.6 percent of these students are male and 48.4 percent are female. Although engineering is one of the most popular majors at Drexel, accounting for 18 percent of the University's students, there are some engineering classes that have no women enrolled in them at all. Drexel's thriving engineering college consists predominantly of male students.
Brian Mortimore, an electrical engineering major, said there are not any girls in his Energy Management Principles class. "The only female is the professor, and she is an expert at what she does," he said. His other classes are roughly the same, with one or two female students present in each.
Science, Technology, Engineering and Math education attracts more men than women each year and leads to male-dominated STEM majors in universities, such as in the engineering program here at Drexel. Nationally, the number of female engineers has increased since the 1980s; however, the percentage is still low. The Congressional Joint Economic Committee claimed the percentage of female engineers in the workforce went from 5.8 percent in 1980 to 14 percent in 2012.
Leslie Lamberson, an assistant professor of Drexel University College of Engineering, graduated from Michigan University in 2003 with a joint degree in aerospace engineering and dance performance. Not only did she break the educational normality by studying engineering as a female, but in 2003, Lamberson was the only one to graduate with her unique dual degree.
In Lamberson's dance classes, she was comfortable. She had been dancing since she was a young girl. Her engineering classes were different.
"When I was an undergrad I was pretty shy. I held back in classes because I was afraid to get picked on," Lamberson said. Her classes, like Wagner's, were consistently dominated by male students. Lamberson noticed that female engineering students tend to beat themselves up more because they feel that they have to be perfect. But, she said, this does not happen so much at Drexel.
"I'm so impressed at the women at Drexel," Lamberson said, noting that they don't seem to be deterred by being vastly outnumbered. Wagner embodies this confidence. To her, being outnumbered keeps her motivated to prove that she is just as academically capable as her male counterparts. "It is sort of empowering because it is a low number of females," Wagner explained.
Drexel University is home to a chapter of the Society of Women Engineers, of which Wagner is an active member. Over 200 women belong to Drexel's chapter of SWE. The society's mission is to "Stimulate women to achieve full potential in careers as engineers and leaders, expand the image of the engineering profession as a positive force in improving the quality of life, and demonstrate the value of diversity."
This mission mirrors the reason Lamberson wanted to become a professor in engineering. "I liked the idea about teaching other people to think differently, to think on their own. In grad school I noticed there wasn't a lot of diversity and I thought maybe I could make it better for the next female," she said.
The Society of Women Engineers encourages women to pursue their chosen careers through support and training, and Drexel University's unique co-operative education system aids women further in that pursuit. This job experience is a great asset for women breaking into the field of engineering, however, research has shown that despite this, females are less likely to be given a job coming out of college compared to their male counterparts.
A study conducted by Yale University in 2012 exposed the gender stereotypes that women face in engineering careers. The study asked over 100 science faculty members from academic institutions across the country to evaluate two students' resumes. Each student had the exact same resume, however one's name was Jennifer and the other's name was John. These faculty members were more likely to choose John over Jennifer.
Wagner, however, found the opposite to be true in her own life. When applying to jobs for her co-op, she received just as many interviews as her male counterparts, if not more. Wagner may be one of the only female students in her classes, but Drexel University is preparing her to continue breaking stereotypes not only in the classroom, but also in her career.