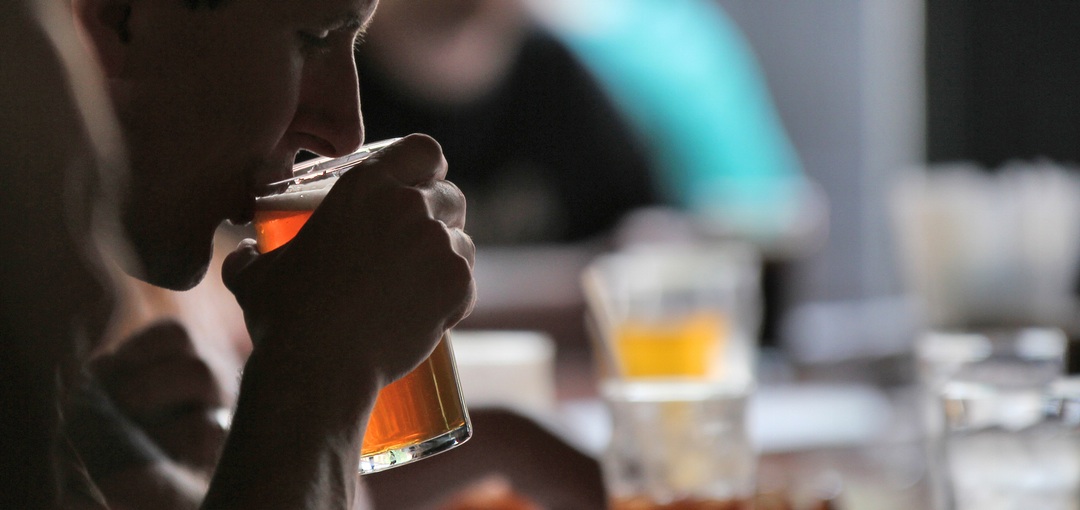 The likelihood of violence is higher in Philadelphia neighborhoods where alcohol is more readily available, according to a new study by researchers at the Dornsife School of Public Health at Drexel University.
Alcohol outlets are defined as any place licensed to sell alcohol for consumption, whether on-premise, such as at a bar or restaurant, or off-premise at places like liquor stores or beer distributors.
When conducting this study, the city of Philadelphia and Drexel's Urban Health Collective considered multiple factors including socioeconomic status and race.
In neighborhoods with higher levels of poverty, the alcohol density was above average, with 3.5 alcohol outlets per square mile. In these poorer neighborhoods, during 2015, there were 400 violent incidents per 10,000 residents. In contrast, wealthier neighborhoods had about two outlets per square mile and only 130 violent incidents per 10,000 residents.
While there was a strong correlation between poor neighborhoods and violent incidents, the study found that regardless of poverty level, rates of violent incidents were highest in places where alcohol density was also high.
In wealthy neighborhoods, where less than seven percent of people live under the federal poverty line, with low alcohol density, an average of 111 violent incidents occurred per 10,000 residents. This number increased to 168 when there were more than six outlets per square mile.
The study also looked at distance between alcohol outlets and schools. The median distance between schools and outlets was found to greater than 1,500 feet. This distance shrunk to 1,100 feet in areas with higher levels of poverty.
This study was conducted in light of Governor Tom Wolf signing new legislation that relaxed liquor laws in Pennsylvania. Wine and more beer can now be sold in grocery stores across the state, and liquor stores can now open on Sundays.
The density of alcohol outlets in Philadelphia is relatively low — about 2.2 per square mile — compared to other big cities like Los Angeles, Baltimore and New Orleans where there are more than 10 outlets per square mile.
Loni Philip Tabb, an assistant professor in the Dornsife School was the lead researcher on another case study that looked at Seattle after Washington state made changes in their liquor laws. After approving the privatization of liquor licenses in 2012, there was a 5 percent increase in both non-aggravated and aggravated assaults in neighborhoods where new outlets arose in Seattle.
Both of these findings solidify the conclusion that there is a connection between alcohol sales and violence, and these effects are greater felt in areas where people are already at a social disadvantage.
"This study should make us concerned about the effects of widening the availability of alcohol on violence in Philadelphia neighborhoods," Thoman Farley, Philadelphia's health commissioner told DrexelNow.
Increasing the price of alcohol through taxes, reducing alcohol outlet density and restricting the hours when alcohol can be sold are recommendations the study makes to alleviate this social problem.
"There isn't likely one solution to reduce excessive use of alcohol," Amy Auchincloss, a member of the research team, said.
"'Binge drinking' is fairly common among college students thus is a commonly used marker of 'excessive use' among college-aged populations," Auchincloss said.
Auchincloss also noted that not many college students actually know what constitutes binge drinking. For women it is four or more drinks, and for men it is five or more drinks in a single occasion.
"Binge drinking leads to alcohol-related blackouts and blackouts are very strongly associated with 'problems' such as missing class or work, getting behind in work or school, doing something later regretted, arguing with friends, experiencing an overdose, hangover, damaging property, getting hurt and trouble with police," Auchincloss cautioned.
Full results of the study can be found at http://drexel.Edu/~/media/files/dornsife/uhc/uhc_data_brief_number_1_jan_24_2017.Ashx?La=en  and for more information on binge drinking is available at https://www.ncbi.nlm.nih.gov/pubmed/27012148.