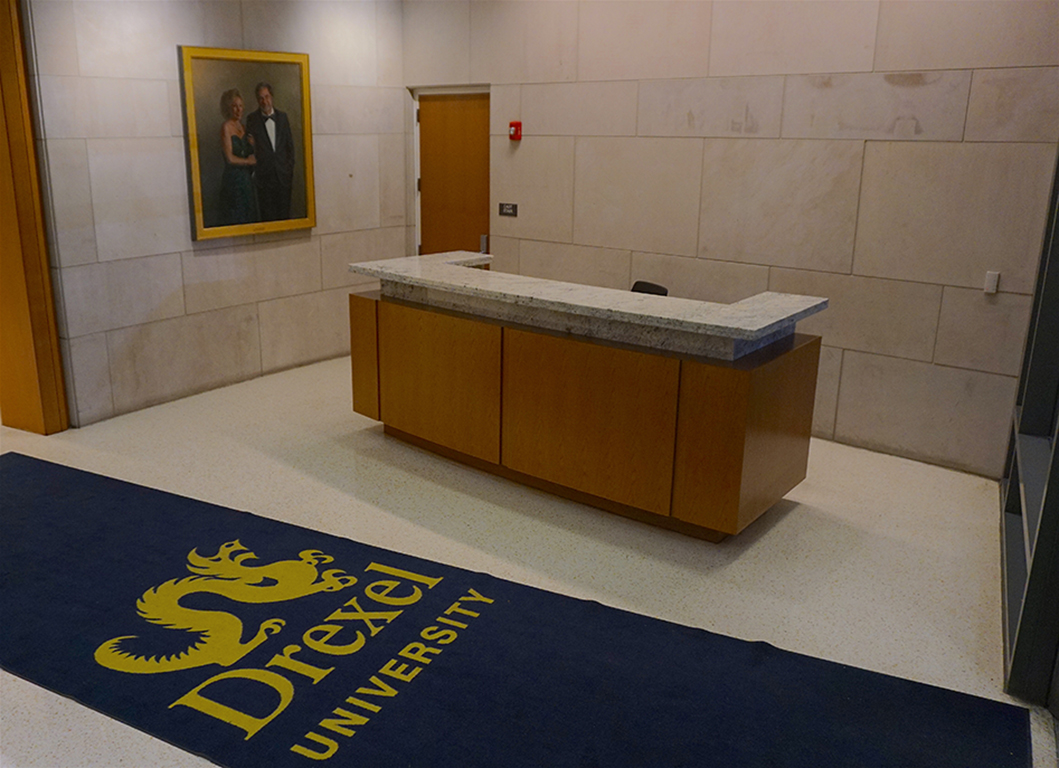 The Drexel University Police Department is planning to open a new "mini-station" in the lobby of Gerri C. Lebow Hall, which would give Drexel students the opportunity to speak directly and more easily with police officers, Chief of Drexel Police and Vice President of Public Safety Eileen Behr said.
The station is scheduled to open on the northern side of the Lebow College of Business in the coming weeks, and is part of the Drexel University Police Department's efforts to increase visibility and accessibility on campus while also appearing more approachable to students, Behr said.
"We don't want to be an agency where you only come to us because there is a disaster or because you were a victim," Behr said. "We want to be out there for students."
The goal of the station is to have an officer from Drexel Police posted as often as possible, especially during peak hours, Behr said. The hope is that more students will begin to utilize Drexel Police officers as a source of information and assistance.
"The [mini-station] will take the officers out of the car and put them on a level playing field with the students and the faculty — anyone walking through that lobby," Behr said. "It will be some place where we can have officers be available during daytime and evening hours if students just have questions — not just always that it's an emergency — or just need information."
The department is also working to secure an emergency phone for the station, which students will have access to if an officer is not present at that particular time.
Maximizing their visibility on campus has been an ongoing process for the team. In addition to working toward opening the station in Lebow, the police department has also hired a second community relations police officer to promote more involvement with students on campus and to allow for more time to connect with student organizations and Greek life, Behr said.
"Those two [community relations] officers are able to get out more to student organizations," Behr said. "They have stepped up — with the student government and Dragon '24 they've actually formed a liaison, where they regularly attend meetings to give them more contact with those organizations."
The two officers frequently communicate with student organizations and Greek life to offer assistance and answer any questions the groups may have, Behr said. Members of the Drexel University Police Department also participate in different events hosted by the organizations and even occasionally help out with various class projects.
The overall goal behind Drexel Police's efforts is to build strong connections with students and faculty, Behr said. They want Drexel students to know they are a resource available at all times.
"People only come in contact with cops when something bad happens in their life, and that's not what it should be," Behr said. "We're here for assistance, for information, for prevention."