---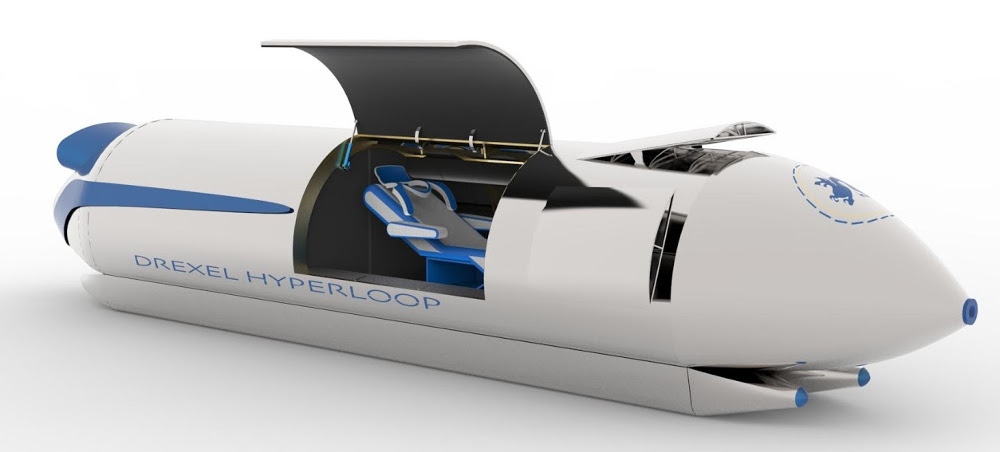 Photo Courtesy: Drexel Hyperloop Team
Drexel University's Hyperloop Team has been working since June 2015 to be one of the world's first to design and build a working model of Elon Musk's vision of Hyperloop travel pods. The team, composed of about 87 dedicated undergraduate students and an advising board of 11 professors, has successfully passed through the preliminary design competition and will participate in the Texas A&M Design Weekend Jan. 29-30.
It was in June of 2015 that SpaceX, led by founder and CEO/CTO Elon Musk, announced that rather than taking the proposed design project under their corporate wing, they would host a contest that would invite thousands of people across the globe to work on design proposals for the travel system.
Upon hearing about the competition, Daniel Diazdelcastillo, a junior studying mechanical engineering, was one of several students on campus and hundreds across the world who realized he wanted to get involved. Finding other students interested in the competition, Diazdelcastillo started to build a team. Now, these dedicated students spend an average of 60 hours a week working on their designs to prepare for the next steps in the competition. The team comes together six to eight times a week to communicate.
By Nov. 13, entrants were required to submit a preliminary design briefing. Of the approximately 318 designs submitted to SpaceX, only 124 teams were selected to advance to the second half of the competition, with Drexel's team being one among them.
Moving forward in the competition, contestants are required to submit the entirety of their final design package by Jan. 20. Diazdelcastillo and fellow team mate Alex Gagliardi, a senior mechanical engineering major, agreed in an interview that the tasks required for this deadline are the most daunting they have faced yet. Once a team's design package is finalized and submitted, no major changes to the design may be made in the building stages. The design packages will be presented by selected team members during the upcoming Texas A&M Design Weekend.
The Design Weekend, taking place from Jan. 29-30, will give the teams a chance to market their designs in order to gain sponsors who can financially support the teams as they build their final prototype. There will also be several prizes given to teams at the Design Weekend who are selected by a panel of judges from SpaceX, Tesla and Texas A&M. Then in June, these prototypes will be tested on a Hyperloop test-track created by SpaceX in Hawthorne, California, that runs one mile long.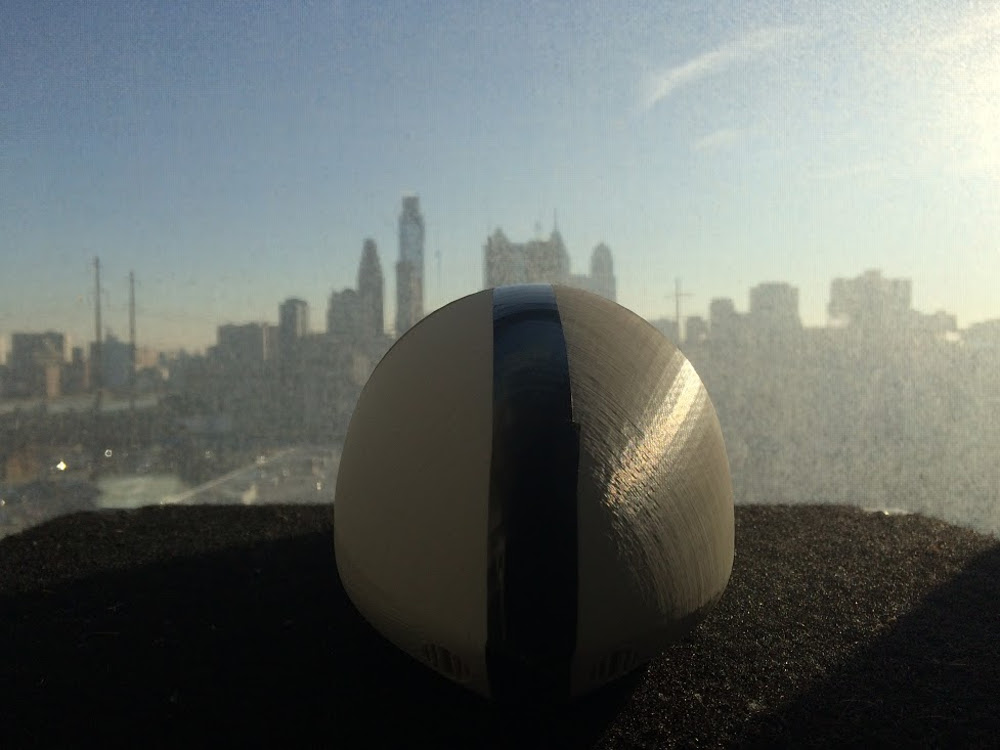 Within the Drexel Hyperloop team, there are 11 subgroups operating on different functional systems for the pod.  The subgroups include Structures, Aerodynamics, Compressor, Air Bearings, Coolant, Human Safety, Power, Controls, Mechanical Braking/Suspension, and Aerodynamic Braking.
Nine of these groups are currently made up of students completing their senior design projects. Although normally a senior design project allows the first full term for design creation and submission, the seniors on the Hyperloop team were given a stricter deadline of Nov. 13, when all preliminary designs were due for the initial round of judging.
"Doing a nine-month project in ten weeks or twelve weeks is a little daunting," Gagliardi said.
After making it past the November preliminary round, however, the 125 accepted teams and their designs didn't have to worry about qualifying further. Any teams able to build their pod according to their final design package due by Jan. 20 will be able to showcase their three-quarters scale model on the SpaceX test track this June. Diazdelcastillo said that teams are able to move on to the tests in June so long as they are able to build a working model without altering their final designs.
Teams unable to complete a large model due to funding restrictions may also create a scaled model under 45 kilograms to present in June. If teams wish, they may also add a five-foot tall dummy to their pod when running it on the test track, which could earn them bonus points. Drexel's team intends to do just that. Their model, coming in at an expected 2,000 pounds, 16-foot length, and four-foot, five-inch diameter, should certainly hold the dummy. The pod is cylindrical and long, resembling a plane cabin without wings. The Drexel team will be making a one-passenger pod, just enough to accommodate the dummy.
The proposed design of the Hyperloop system is reminiscent of an upside-down air-hockey table. The passenger cabin will be pressurized in the style of a plane to ensure livable conditions even at the very high proposed travel speeds. The air compressors in the model will help circulate air through air bearings in the bottom of the pod, which create a frictionless air pocket beneath the car.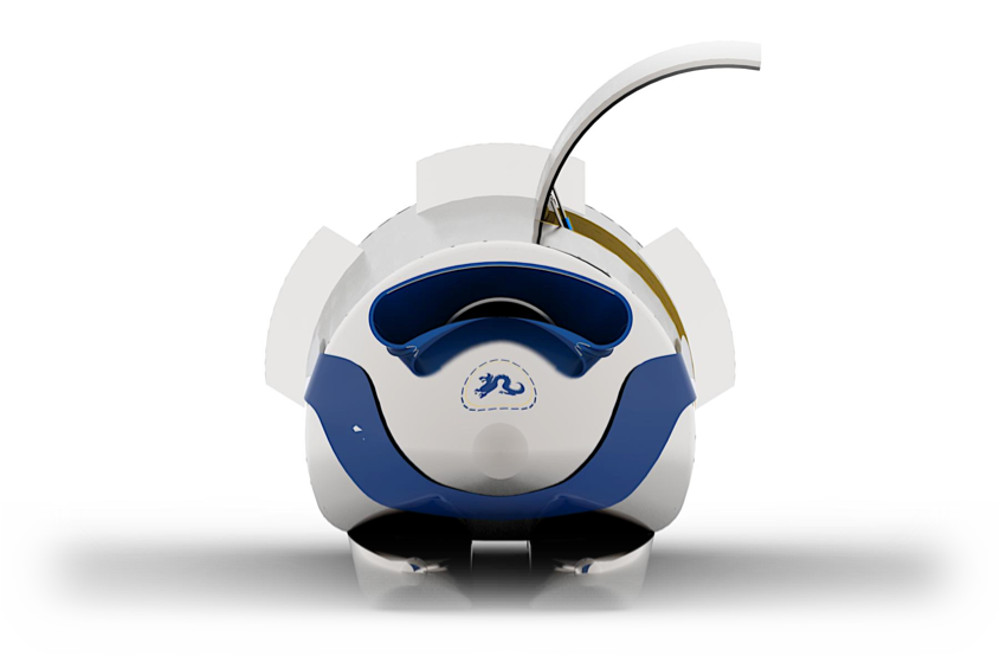 "You're riding on a pocket of air—a very, very small pocket of air, something like two thousandths of an inch—and it creates, basically, a frictionless surface that you can travel across," Diazdelcastillo described.
The bearings were donated to the Drexel team by the company New Way Air Bearings and really help make the Drexel design special, according to Gagliardi.
"Our air bearing system is basically what sets us apart, we believe, from every other team. There's off-the-shelf ideas, like magnetic levitation…but we wanted to go a different route," he said.
Diazdelcastillo has high hopes of winning the competition with the Drexel Hyperloop team, "I think we have a good shot at it, as long as we can get the funding."
Gagliardi added,"We can make a good pod right now. We can make a better pod with more money."
The team is currently operating off of donations from family and friends and from a GoFundMe account created to help them build the finished pod. Drexel University President John A. Fry also just allotted the team $10,000 to continue their work.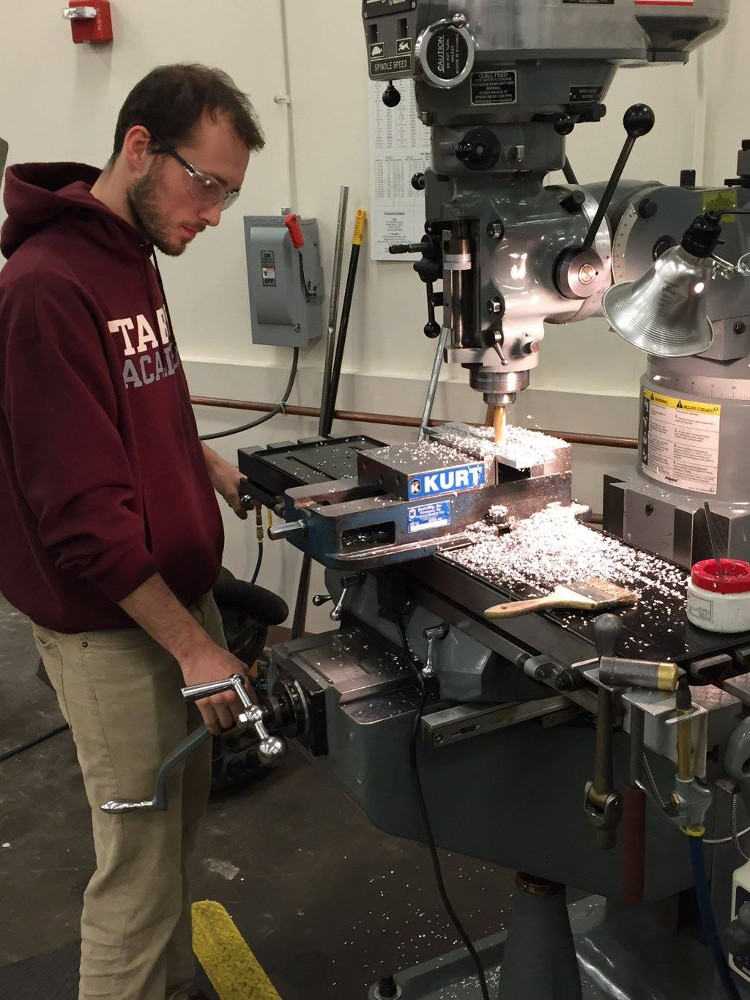 Currently, most of what the team has done consists of Computer-Aided Design models,  simulations and 3-D printed models, but soon they will advance to building. "Simulations give us a very accurate model for what's actually going to happen, so it's not just all up in the air," Gagliardi assured.
"It's insanity. It's fantastic, but it's insanity," he joked about the project.
Diazdelcastillo suggests students stay up to date with the Drexel Hyperloop team through their Facebook page or Twitter account. You may also donate to the team through their GoFundMe account.