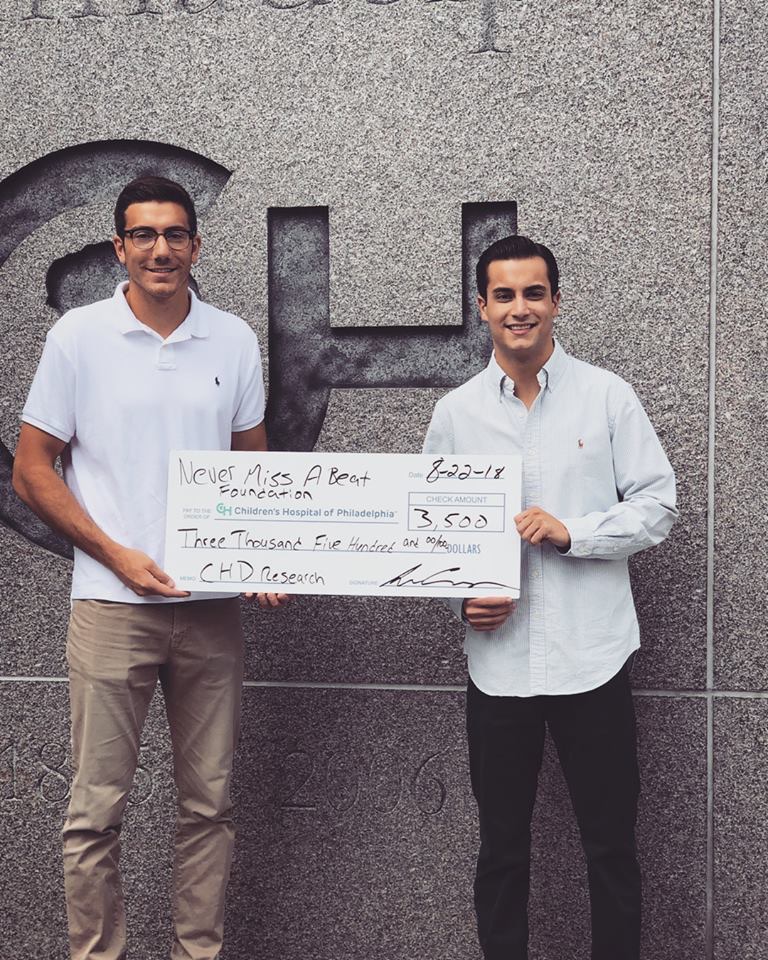 Many children who grew up in the '90s have childhood memories consisting of coming home from school, changing out of their uniforms and meeting up with their neighborhood friends to play outdoor games like Tag, Hide-and-Seek or Ding Dong Ditch.
For Drexel graduate Steve Cereby, he remembers preparing for another heart surgery at the Children's Hospital of Pennsylvania. He was only eight years old.
Cereby, now 24 years old, was born with congenital heart disease — a condition where a child is born with an abnormally structured heart. One in every four newborns are affected by the disease, according to Center for Disease Control and Prevention; Cereby was one of the them. At birth, surgeons opened an infant Cereby's chest to fix a heart ventricle that failed to function properly. Eight years later, it was discovered that the first surgery did not fix the initial problem, causing his heart to enlarge to the size of an adult one. This would be his second and final heart operation.
Having two open-heart surgeries in less than a decade on Earth can be a daunting start to a child's life, said Cereby, who lived in fear and anxiety during his childhood.
"I was rehabbing a lot, ya know, learning to breathe on your own again and walk again," the Bucks County native said. "For a kid it's just not fun. When you're a kid, you're like a puppy and just want to have fun and play around."
Fortunately, Cereby rehabilitated well and was able to carry on a normal life through middle and high school, he said. But it wasn't until he entered his college years that he felt motivated to use his experience to inspire children who face similar hardships.
"I'll be the first to tell you that I was a selfish person growing up — everything was all about myself," he said. "But as I matured, I felt that my purpose in life was to help people."
So, in 2016, after spending hundreds of dollars and several weeks to get 501(c)(3) status, 21-year-old Cereby founded The Never Miss A Beat Foundation — a non-profit organization that raises money for pediatric congenital heart disease research.
With the help of his family members, Never Miss A Beat organically got its name spread, through word-of-mouth and t-shirts being distributed to strangers in the Bucks County area. In just two years of the foundation's existence, Never Miss A Beat has raised thousands of dollars through donations, raffles and fundraisers — all of which have been donated to CHOP to advance its research and diagnosis for all types of heart conditions.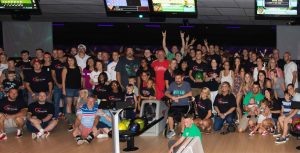 This year so far, the foundation has raised over $5,000. Half of those funds were collected at his annual bowling event — which quadrupled in attendance compared to 2017's turnout. The bowling fundraiser, hosted at Bristol Lanes this year, featured a raffle that included a significant prize for Philadelphia Eagles fans: a football signed by Super Bowl LII champion and Most Valuable Player Nick Foles.
While his non-profit aims to raise funds for children with heart defects, Cereby hopes his organization addresses the biggest need for congenital heart disease patients: awareness.
"There are so many people who still don't know what CHD is, despite the fact that heart disease is the leading cause of death in America," he said. "If awareness is raised, people will start to care, which means more funds allocated to tech and research on [heart diseases]."
At the 2018 bowling fundraiser, which was also submitted as Cereby's senior project, he experienced a heartwarming moment where a family — stranger to him — brought their three-month-old child to the event. The toddler had CHD.
"They came up to me and the mom told me, 'You have no idea what this means to us. You're really inspiring us. Keeping doing what you're doing,'" he said. "I've been complimented before by random people in person or on our Facebook page, but once that family told me how much it meant to them what I was doing, it felt bigger than the whole event because the impact I made was personal."
As the non-profit continues to grow, Cereby is keen on getting other major pediatric hospitals involved in the organization, especially the No. 1-ranked Boston Children's Hospital.
On a personal note, Cereby longs to continue to impact individual lives through his foundation because listening to inspiring testimonies helps him shy away from the selfish man he used to be, according to the Drexel graduate.
"Kids with CHD live in fear, and they need hope," he said. "When they see someone like me — who has lived through what they're dealing with … you start to realize you can't live in fear because not only does it affect your heart, but it brings a lot of 'what ifs' to your life. I don't want them to worry about that."
To get involved with or learn more about the Never Miss A Beat Foundation, visit nevermissabeatfoundation.org.