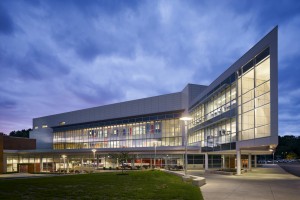 At the end of 2014, Drexel University made a surprising announcement: the institution would end its undergraduate degree programs with Burlington County College, Montgomery Community College and Delaware County Community College. These programs allowed students to obtain degrees at discounted tuition rates without leaving their community college campus. One unique aspect of these programs was that Drexel faculty taught classes on said campuses.
"Drexel University has re-evaluated its community college network program, in which Drexel degrees can be earned in courses taught by Drexel faculty on-site at select community colleges,"  Niki Gianakaris, director of media relations at Drexel, wrote in an email. "After almost a decade of offering Drexel degree programs at select community colleges, we now believe that students are best served by completing their degree on Drexel's campus, where they will have access to the full Drexel experience, including interactions with a wide range of faculty and other students and to all of the resources available on campus."
"Drexel is committed to strengthening its partnerships with each of the three community colleges in the form of enhanced articulation agreements, targeted scholarships and other programs designed to make it as easy as possible for community college graduates to obtain their bachelor's degree from Drexel," she continued.
Burlington County College was home to Drexel's original partnership, which began in 2006. About 300 students are enrolled in the program, According to the website for Drexel at BCC, the latter will "continue to maintain a guaranteed admission path for students interested in one of Drexel's programs." However, BCC also plans to secure agreements for four-year degrees with other universities.
The partnerships at Montgomery County Community College and Delaware County Community College began within the last year and followed an amended version of BCC's model.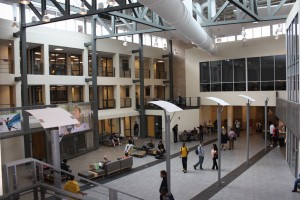 In 2013, before the program began, more than 230 MCCC students and graduates transferred or applied to Drexel. Drexel currently offers graduate and doctoral degrees in education via MCCC, as well as post-graduate certificates; there are no plans to end these programs.
MCCC had signed an agreement for the partnership with Drexel last January, and classes began last September, with about 40 students enrolled. Programs included degrees in business administration, computer science and engineering, as well as a "registered nurse" to Bachelor of Science in nursing hybrid program. However, the faculty of MCCC was informed at the end of October that the partnership would end. "Drexel's decision to discontinue the program came as a surprise to us," MCCC's Vice President of Academic Affairs and Provost Victoria Bastecki-Perez wrote in an email.
"Drexel is developing individualized academic plans for each student who is currently enrolled in one of the University's community college programs," Bastecki-Perez explained. Some of the classes continued, while other students switched to online courses or began commuting to the main campus for classes. The nursing program is now entirely online. Graduates of MCCC who are currently enrolled at Drexel will pay a 25 percent discounted tuition rate, which was the price for the on-site program at MCCC.
"Montgomery County Community College graduates will no longer have the option of earning a Drexel University degree conveniently in their home community. For some students, traveling to Philadelphia is an option, but for others who are working full-time or raising families, this commute may be a hardship," Bastecki-Perez said. "The good news is that Drexel remains committed to providing transfer opportunities for qualifying community college students."
DCCC's program had been announced in December 2013. "In general, enrollment got off to a slow start but that was understandable given the timing of when the program launched and considering that marketing and recruitment efforts often take time to build momentum, particularly for a new program," Daniel Kanak, director of marketing and communications at DCCC, said. "We thought the partnership certainly had merit as we have similar degree-completion partnerships with other four-year schools. We also have long-standing transfer articulation agreements with many other college and university partners."
The decision to end the partnership affects the business administration, computing and security technology, health sciences and health services administration majors. The joint degree program for nursing has temporarily closed admissions, which will be resumed at a later date. Current student tuition will not change.