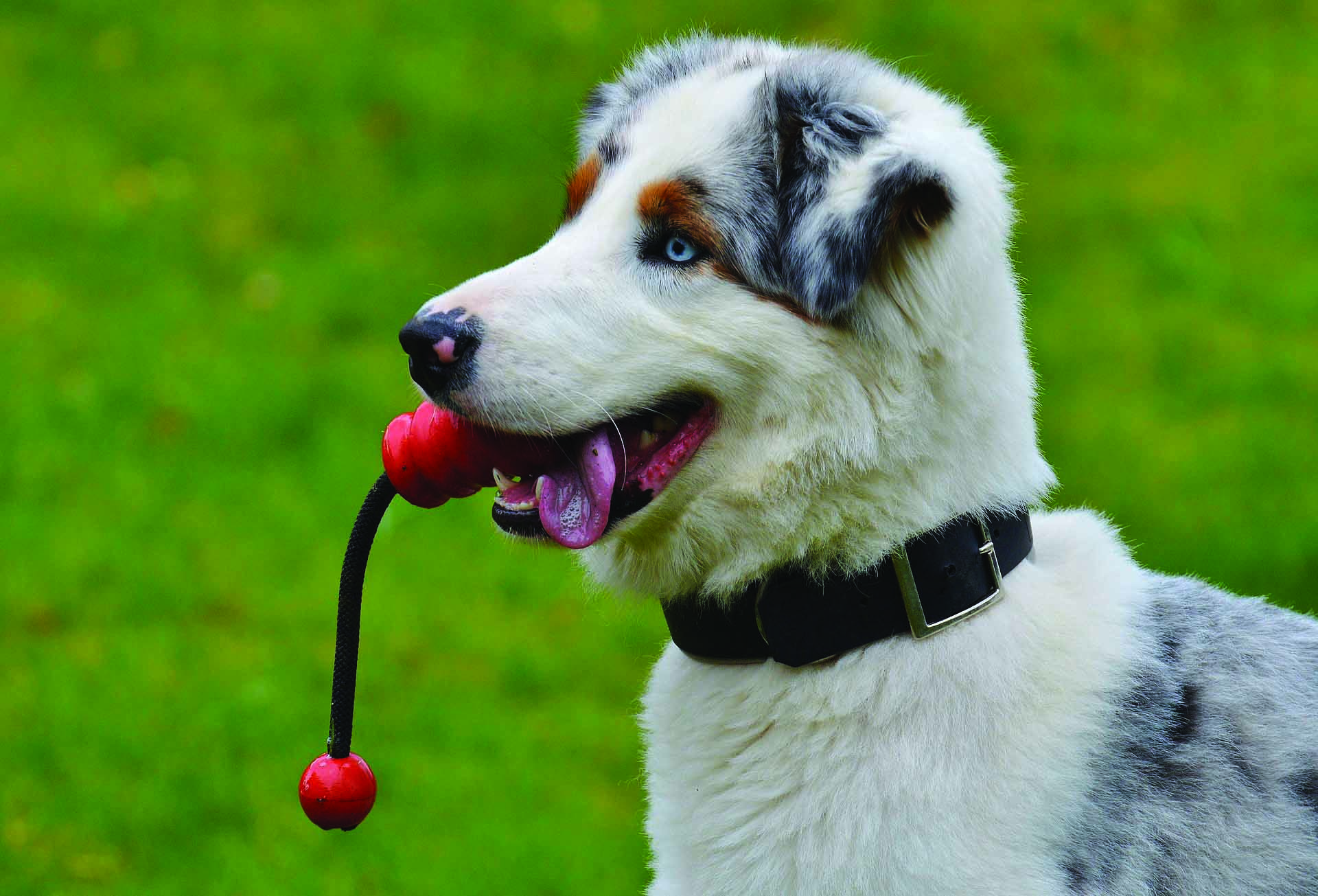 Five years ago, in a tiny building on the campus of University of Pennsylvania, Penn Vet Working Dog Center (WDC) opened its doors with just seven puppies on Sept. 11, 2012. Today, they have almost 30 canines training in their facility, with their newest addition being a Belgian Malinois puppy on Nov. 27.
"This wouldn't have been possible without the help of our wonderful volunteers and interns," volunteer coordinator, Dr. Judith Berke, said.
Volunteers and interns come from all areas of expertise and a variety of ages. Without their help, the center would not be able to manage 30 dogs with just four trainers.
"They've literally put their blood, sweat and tears into this place," Berke said.
WDC serves as a national research and development center for detection dogs. Along with recorded training and a vast amount of research under production, their goal is to produce, train and maintain working canines that ultimately save lives. They've had many accomplishments in the past five years. Within their first year, they had their first K9 explosives graduate, Socks, a Labrador Retriever, who was sold to University of Pennsylvania's own police department.
WDC also now has a full-time foster coordinator, Tessa Seales, a Drexel University alumna, who is responsible for making sure every canine at the center is home for the night with a trained foster.
"You don't need an interest in dogs to work here," Seales said. "It's a good place for people to come and have fun, and relieve stress hanging out with dogs."
As a female, Seales admires how WDC is mostly run by women with important roles.
"You get out what you put in; the harder you work, the more you're going to learn, and the more willing you're to learn, the more people are going to take you seriously. In the long term, I learned not only a lot about dog training, but now also people skills. I am always teaching people; a skill needed no matter where you work," Seales said.
Seales came into Drexel University as a biology major, but switched her major to political science. Her second co-op was at WDC and she instantly fell in love. Without hesitation, she spent her last co-op at the center as well. She was then hired back as a trainer, but was quickly promoted to foster coordinator. Currently, she is working full-time at WDC while studying criminal justice at the University of Pennsylvania.
"Foster coordinator is a full-time job; 24/7. You never know what's going to happen. I could get a call or text at 2 a.m.," she said. She's thankful for the flexibility WDC offers and how they work around her hours.
WDC have also hired seven other Drexel co-op interns, including Bianca Magsino, a biomedical engineering major at Drexel University who completed her first co-op there. She is now working there part-time as she juggles full-time classes and her sorority life. She is responsible for making sure the canines receive their monthly behavioral testing and maintaining efficient research data.
"I love working here," she said. "plus I get to snuggle with the puppies."
"My favorite part of working here is the people and the dogs, and also the thought that I'm part of the training that goes into these dogs that will save people's lives one day." Magsino continued. "After these dogs go off and do their jobs, I won't be able to really see them anymore since they go all over the country, but at least I would know that I helped train them."
WDC is a fun and educational environment where there is an opportunity for growth and advancement in many areas, Dr. Berke explained. A variety of majors can learn from this opportunity, for example: a psychology major can study canine behavior and body language and compare it to human behavior, while gaining a deeper understanding of canine psychology; criminology majors benefit from exposure to training our law enforcement dogs for narcotics, explosives and criminal apprehension; computer science majors enter, organize and analyze data and develop databases or programs; biology and biomedical students benefit from working with our ovarian cancer detection dogs and other medical research projects. Everyone is given the opportunity to expand their skills and work on new projects with this hands-on experience.
"We find Drexel interns intelligent, respectful, prepared and enthusiastic. They demonstrate a sincere love of learning!" Berke said. "Drexel interns show great commitment and interest in all aspects of our training and research. Their observations and experience working with our dogs have contributed to the center in many ways.  They have taken the lead on many projects, served as our 'eyes and ears' and presented suggestions to address what they have experienced.  Their willingness to go beyond what is expected is very impressive."