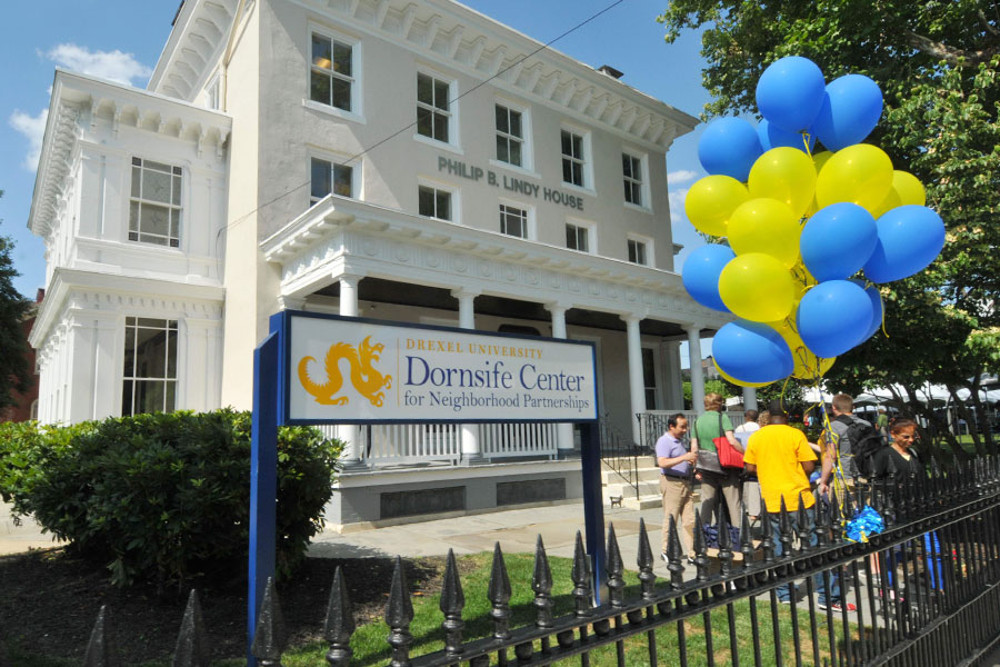 Drexel University and the surrounding area has received a $30 million dollar grant to promote comprehensive neighborhood reform and fight poverty.
Drexel was one of six organizations to receive the award, which will be doled out over five years. The area stretches from Girard Avenue to Sansom Street and from the Schuylkill River East to 48th Street. As lead agency, Drexel's responsibility will be to coordinate the initiative and share expertise from the Dornsife Center for Neighborhood Partnerships and the Dornsife School of Public Health.
"These grants will provide cradle-to-career support for at-risk children in communities across the country, offering meaningful resources that will help them achieve their potential … promise neighborhoods draw on the best of communities, bring together non-profits, schools and local institutions to meet the needs of their local communities," Secretary of Education John B. King Jr.,  said in a press release from the department of education.
The city of Philadelphia, Drexel and area non-profits have contributed another $76 million on top of the grant.
University President John A. Fry and Philadelphia Mayor Jim Kenney spoke at an announcement ceremony held at Morton McMichael Elementary School Dec. 21.
"This grant reflects a broad and deep collaboration across this West Philadelphia neighborhood, and I'm so proud that Drexel has played a role," Fry said.
"The overarching goal is to ensure that every child born in the Promise Zone has what he or she needs to be successful in the innovation economy that is growing right before our eyes in their own backyard," he continued.
Kenney also spoke, saying that the city will focus on the Free Library, community schools and the Police Explorer program, which promotes law enforcement careers among young adults.
"In addition to supporting the larger goals for this Promise Neighborhood, the city will be particularly focused on increasing access to quality early childhood education, expanding literacy strategies, increasing enrollment in out of school time supports for students K-12th and also increasing college and career readiness," he said.