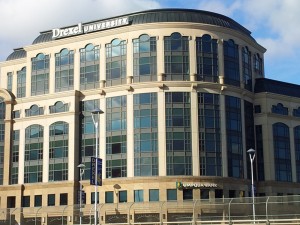 Drexel University announced March 5 that after a comprehensive evaluation, the Board of Trustees has decided to close the school's Sacramento campus. The closure comes in wake of the school's work in 2013 to expand its program by offering undergraduate as well as graduate degrees.
In a message posted to the main website for Drexel Sacramento, President John A. Fry outlined both the motivations behind the closure as well as how the many different parties involved will be affected by this decision.
"As we aligned Drexel's programs and operations in recent years to better focus on pressing priorities, it became more and more apparent that our efforts in Sacramento no longer advance our mission as a research university," Fry said of the motivation behind the decision. "Moving forward, we believe Drexel can best serve students and society through degree programs in Philadelphia and online, an enhanced connection to Greater Philadelphia and new global academic and research partnerships."
Though the shutdown won't be immediate, the school has stopped accepting new students. The 215 currently enrolled students will be allowed to finish their programs, with the full shutdown of the school projected to begin in two years. The six-year old school has remained rather small, with an employee roster of just over 50. Current staff members will be offered career counseling and networking opportunities as they begin to look into new employment options.
While Drexel is set to move out, other universities are ready to take its spot. The University of Warwick, a British institution, has begun taking steps to add a satellite campus in the area.